BRM Capability
A business relationship management capability is everything it takes, both visible and invisible, to nurture relationships in an organization. Examples of visible components are meetings, artifacts, and professional development, while examples of invisible components are knowledge learned, experience gained, trust, and confidence-building. Used effectively, these components build the endless reserve of energy necessary to evolve culture, build partnerships, drive value, and satisfy purpose.
The business relationship management capability facilitates culture advancement, driving it to one of trust, creativity, innovation, authenticity, and shared ownership across the organization. A mature business relationship management capability converges cross-functional teams to create holistic strategies that deliver organizational value and meaningful results.
---
Click here to learn more on: BRM Capability Defined | BRM Capability Success
---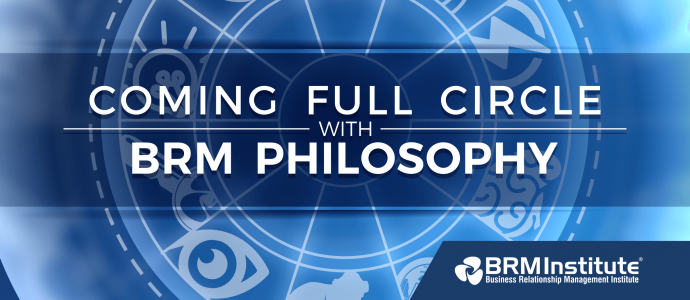 Coming Full Circle with BRM as a Philosophy
The dawn of the 21st century shed its rosy glow on a new way of thinking. Workers began to realize that killing themselves for shareholders they'd never meet and a bottom line they'd never see just didn't make sense. The term "value" began to take on a different meaning. Notably, value expanded from tangible goods and money to include intangibles such as happiness, health, vacation-time, and purpose.