BRM Institute Knowledge Providers (KPs)
View the Full List of Knowledge Providers
View the Global Events Calendar
View Knowledge Providers in the Online Campus
BRM Institute Knowledge Providers Offer the Right Training for YOU
Are you interested in learning more about BRM? Ready to schedule a certification course for you or your team?
You've come to the right place! BRM Institute's trusted Knowledge Providers are accredited to offer the training you've been looking for.
What are you looking to do?
Certifications
Interested in what certifications are available to you? View what is offered below
LEARN MORE ABOUT BRM
Understand what BRM is and the value it brings to an organization.
Advanced YOUR BRM Knowledge 
A variety of Knowledge Offerings are available to meet your specific needs or interests.
View Certifcations
BRMP® Foundation (Legacy)
The BRMP® training and certification program is intended as a comprehensive foundation for Business Relationship Managers at every experience level, with the training and certification designed to provide a solid baseline level of knowledge.
BRMP® Foundation
The BRMP® training and certification program is intended as a comprehensive foundation for Business Relationship Managers at every experience level, with the training and certification designed to provide a solid baseline level of knowledge.
CBRM® Practitioner
The CBRM® Practitioner Qualification is intended for the intermediate-to-advanced Business Relationship Manager, as it focuses on advancing to the role of Strategic Business Relationship Manager. As such, the primary focus is on strategic business relationship management, leveraged to optimize business value to the enterprise.
View Introductory Knowledge Offerings
Executive Brief
The Business Relationship Management Executive Brief is targeted towards the CEO, executives, and other business leaders looking to gain knowledge of why and how to leverage their Business Relationship Management capability to move IT, Finance, HR, external partners, and other business functions to converged strategic partners and drive exponential business results consistently across industries.
BRM Fundamentals
The BRM Fundamentals workshop is an introduction to Business Relationship Management as a capability, role, and discipline. This workshop provides a primary basis of BRM understanding to ensure a successful journey through the Knowledge Path to Success. This workshop is designed for anyone looking to understand BRM and its fundamentals, open to everyone, at any level, and in any role that wants to learn more about interacting with and/or how to achieve success through BRM.
View Advanced Knowledge Offerings
The High Performing BRM
Business Relationship Management (BRM) is one of the most impactful roles in an organization. But to rise to that challenge, BRMs must first learn the skills and strategies needed to perform at the highest level to create a lasting impact within their organization. BRM is much more of an art than science. Learning the science is helpful; learning the art is invaluable. The High-Performing BRM workshop teaches participants how to master both the science and art of BRM using a combination of classroom and experiential learning. It empowers all BRMs – veterans and newcomers – with the knowledge needed to make a real difference in their organization and be recognized as leading contributors to its success.
Innovative Business Problem Solving Course for BRMs
Innovative Business Problem-Solving for Strategic BPs & BRMs is the signature course in our series for those who wish to create greater value and strategic impact by facilitating shared breakthrough on the fast-evolving challenges of the organization. Enhance your potential to become more strategic drivers of value, innovation, and transformation for the organization and the center(s) of excellence you represent.
Becoming a Value-Focused Organization
The Becoming a Value-Focused Organization workshop guides participants through a value approach consisting of a full-cycle value optimization framework that works across business functions to ensure that the organization drives towards business success. The value optimization approach and framework are designed to empower business professionals to share ownership of business value by engaging business partners/peers in idea generation (ideation), value planning, and ensuring business value results through value measuring, optimizing, and communication.
Request a Training Proposal
Request a training proposal from one of our accredited Knowledge Providers, make sure to include all the details needed. Scroll down to view more information about each Knowledge Provider.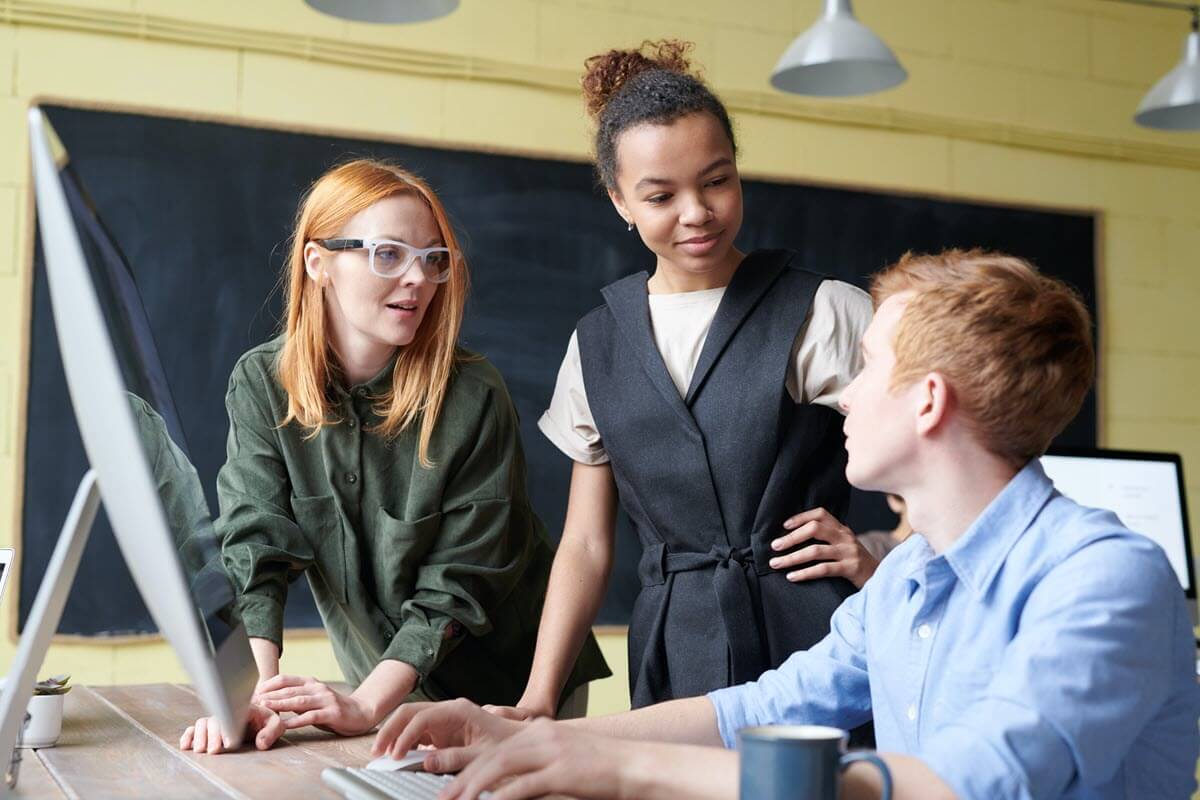 Knowledge Your Team Needs
Finding the right Knowledge Provider to meet your training needs is important. Let us help connect you with the perfect trainer for your team!
What kind of Knowledge Offerings are you interested in and who are the experts in that area? Check out our comprehensive guide below.
Check out Knowledge Offerings from the Knowledge Provider Network
Schedule a certification course for myself or my team
Meet a knowledge expert or thought leader in BRM
Guidance on starting a BRM Team
Coaching or Mentoring on BRM
Schedule advanced level courses for myself or my team
The Knowledge Providers listed on this page are a part of the Knowledge Provider Network of BRM Institute.