What's an Arnie?
The Arnie: a #BRMLegend Award
Fun fact: BRM Institute has more in common with the Academy of Motion Picture Arts and Sciences than you might initially think. Not only was the Academy also established as a nonprofit organization dedicated to the advancement and improvement of the [film] industry—that last part is a minor difference—but after they nicknamed their biggest award "the Oscar" in 1939, we took a leaf out of their book and named our biggest award "the Arnie."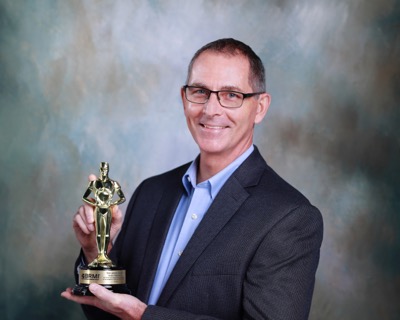 Coined in 2016, the Arnie was named after its first recipient, Arnie Wetherill, for being the embodiment of an exemplary BRM and BRM Institute member. Recipients of the #BRMLegend Award receive the Arnie for going above and beyond to get involved at BRM Institute, assume leadership positions within their BRM practice, establish mentoring relationships with other BRMs, and set an example within the global BRM community.
The Arnie: a #BRMLegend Award