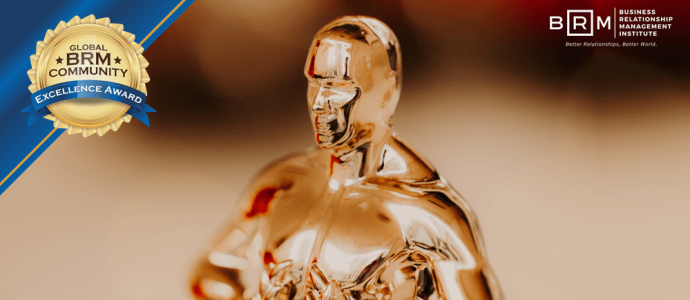 Global BRM Community Excellence Awards 
Be sure to submit your nominations no later than August 31st for consideration!
#BRMLegends awards are the BRM profession's highest honor. They celebrate the exceptional contributions of individuals and teams who have strengthened the global BRM community.
The awards shine a spotlight on outstanding accomplishments of industry professionals for efforts driving BRM community involvement/stewardship, convergence, business value, creativity and innovation. They inspire others to strive for excellence and to make a positive impact on the world around them.
"Your tireless passion and devotion to enhance the lives of others through excellence in BRM within your organizations, contributes to more sustainable communities on a local, national, and global level. Congratulations to the winners of the Global BRM Community Excellence awards and thank you for doing the hard work to create positive change in the world. "
-Aaron Barnes, CEO and Co Founder BRM Institute
Click below to see all #BRMLegend Award Winners