BRM Capability
Business relationship management is a capability designed to stimulate, surface, and shape business demand across all functions (business units, value streams, sales, marketing, technology, HR, finance, etc.) and ensure that the potential business value from satisfying that demand is captured, optimized, and recognized. A strong BRM capability converges cross-functional teams and eliminates value-depleting organizational silos. It strengthens collaboration and drives a culture of creativity, innovation, and shared ownership across the enterprise so that holistic, innovative, and value-driven strategies are created and deliver their intended business value results.
---
Click here to learn more on: BRM Capability Defined | BRM Capability Success
---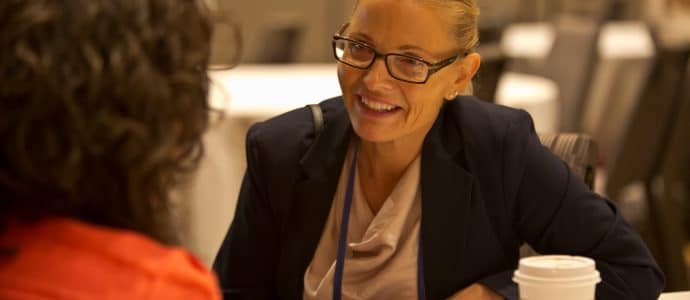 Harness the Power of Active Listening to Drive Better Results as a BRM
As relationship navigators, BRMs succeed through connecting with others. If you want to improve efficiency and productivity in your next interaction, ask questions about how the other person is feeling and apply active listening techniques. You may surprise yourself by the transformative results you can achieve from these simple behavior changes.