Level Up Your BRMP Knowledge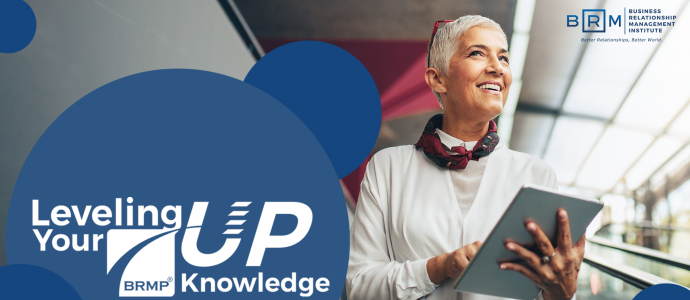 Every accomplished professional understands the importance of staying abreast of the latest trends and developments in the dynamic world of business.
At BRM Institute, we are committed to providing the most current and comprehensive resources for BRM practitioners. As the field of BRM continues to evolve, we have updated our BRMiBOK content to reflect the latest advancements.
Our newest knowledge offering, "Leveling Up Your BRMP Knowledge," is designed to help the global BRM community maintain the highest level of proficiency in their practice. The course is designed to provide participants with a deeper understanding of the new key concepts, while also highlighting the differences between the old and new BRMP courses through practical examples.
By enrolling in this course, you can level up your knowledge and stay ahead of the curve in the ever-evolving field of BRM.  
This one-day program offers a comprehensive overview of the evolved content in the latest BRMBOK (BRM Body of Knowledge). The Leveling Up Your BRMP Knowledge course meets the needs of both legacy BRMP and CBRM holders. 
As a Business Relationship Manager (BRM), it is imperative to prioritize your professional development to maximize your impact on the organization. This entails staying up-to-date with the latest industry trends, acquiring new skills, and expanding your knowledge base. By doing so, you can enhance your ability to build and maintain strong relationships with partners, identify opportunities for growth, and drive positive change within the organization. Therefore, investing in your professional development is not only beneficial for your personal growth but also for the success of the organization.
Join us in staying ahead of the curve and achieving success in the ever-changing landscape of business.
Attendees must have their BRMP to attend this class as a requirement.*
Leave a Reply
You must be logged in to post a comment.