Top BRMs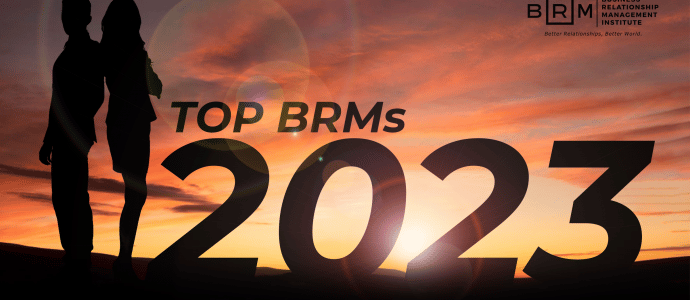 Annually, BRM Institute is honored to recognize practicing BRMs within the global community who embody the true spirit of the BRM discipline.
These leading BRM professionals are nominated at the start of each year to celebrate their significant achievements and showcase how their efforts have strengthened the global BRM community and BRM discipline. Moreover, individuals awarded Top BRM contributed in a meaningful way to the community on a local, national, and global level, enriching the lives of others through excellence in BRM. 
Do you know someone who has shown their passion and dedication for the BRM discipline by contributing to the community? 
Give them special recognition by nominating them for the 2023 Top BRMs list and let's celebrate their outstanding efforts and achievements!
Deadline to nominate is January 11, 2023 at 11:00PM EST
What is a Top BRM?
Is a practicing BRM
Holds themselves in accordance with the BRM Code of Conduct
Leverages BRM concepts to satisfy individual purpose and/or organizational purpose resulting in a recognizable impact on society
Creatively applies their learnings gained from BRM Institute knowledge offerings to drive greater value in their organization, working to satisfy organizational purpose
Top BRM Qualifications
At minimum, has achieved their CBRM

Demonstrated significant achievement and has strengthened the global BRM community and BRM discipline through their efforts
Enriched the lives of others through excellence in BRM
Contributed in a meaningful way to the community on a local, national, and global level