BRMConnect
BRM Institute is priortizing the health and safety for all in-person attendees at the 2021 World BRMConnect Conference. See COVID precautions
GAIN REAL-WORLD EXPERIENCE
BRMConnect is the place to gain the experience, knowledge, and tools to achieve your greatest goals, no matter where you are in your professional development journey. This fun, networking, and learning conference is the only worldwide event for BRMs, by BRMs.
Attendees will discover the true meaning of business value and learn how to demonstrate this powerful capability and philosophy to leadership.
Wherever you are around the world, you are sure to walk away from the BRMConnect experience with tangible BRM resources you can apply to your practice immediately! 
DATES

October 4-7th, 2021

LOCATION

Choose Your Experience: In-Person in Philadelphia, PA or Virtual!
It doesn't matter how you attend. All attendees will experience the same inspiring and insightful sessions you have come to expect from BRMConnect while connecting with Storytellers and fellow attendees through the virtual event platform/mobile app.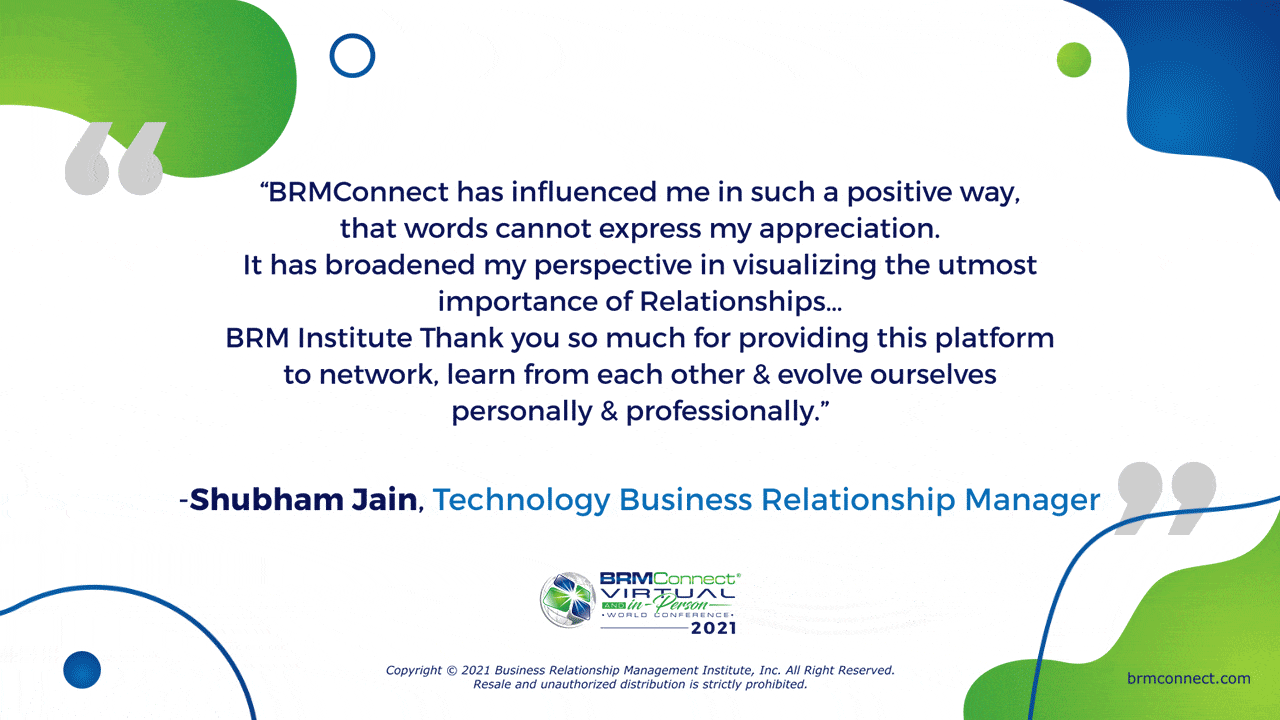 Your CEO Needs You To Attend
We know how difficult it is to get corporate backing in order to attend a conference. Use our customizable
Justification Letter
 to justify your attendance. If you require any additional information or backing, please do not hesitate to 
reach our events team
!