BRMConnect 2015: Congratulations to Our Award Winners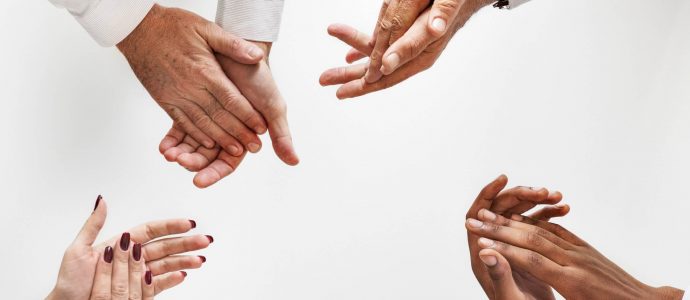 The following awards were presented to their winners at BRMConnect 2015.
Purpose-Driven Leadership Award
This award is for a new innovative initiative that has been implemented in the past year helping BRMs advance their leadership and impact on the world.
WINNER
MONICA GRAHAM
For the implementation of the BRM mentoring program, utilizing the BRM Institute Online Campus Monica has implemented and man- aged a successful mentoring program, which is growing into a hugely beneficial resource and experience for BRMs.
Transformational Leadership Award
This award is for demonstrating outstanding creativity, leadership, and great skill to make a notable difference.
WINNER
HAYDEN BARNES
Developed and implemented the BRM Institute Mobile App in 2015 and has been an outstanding leader throughout the process of informing our members through notifications and continually updating the mobile app as needed.
Community Leadership Award
This award is for leading a global Community of Interest, encouraging member engagement, and development of the BRM capability.
WINNERS
CHRIS CLANCY- HEALTHCARE
CHRIS LUCAS- HIGHER EDUCATION
DAWN MENDENHALL- UTILITIES
EARL WOLF- PHARMA
GRACE WANG- PAYMENTS
MONICA GRAHAM- ASIA PACIFIC
REUBEN CONNOLLY- UNITED KINGDOM
STEVE PLANTE- GOVERNMENT
SUSAN MISKIMAN- CANADA
VENKAT GOPALAKRISHNAN- HIGH TECHNOLOGY
Star Contributor Award
This award is for outstanding contribution to the global BRM community and discipline.
WINNERS
CHRIS LUCAS
Chris Lucas has written articles for the BRM community, is relentlessly driving the importance of a BRM capability at his organization, leads a community of interest for Higher Education and does everything he can to evangelize the importance of Business Relationship Management.
STEPHANIE WALSH
For all her hard work over the last year to establish a successful BRM capability within her organization and also for all her leadership and contributions to the global BRM community through BRM blog posts, webinars and leading the BRM Council.
BRM Trailblazer Award
This award is for dedicated support of the community and outstanding leadership in furthering the adoption of Business Relationship Management around the globe.
WINNERS
DAVID REID, LEADING EDGE FORUM
PETER LIJNSE, SERVICE MANAGEMENT ART
RONN FAIGEN, APMG INTERNATIONAL
Fellow of the Institute Award
Presented in recognition of an outstanding life-long contribution to the Business Relationship Management discipline, global BRM community, and the Institute.
WINNER
VAUGHAN MERLYN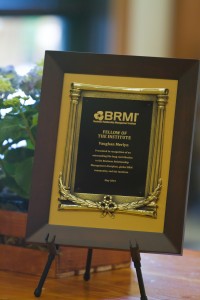 Every professional field has a group of incredibly gifted visionaries who, having stood at the root of the professional discipline, defined its core principles and structure and dedicated their lives to passionately sharing the newfound knowledge. Vaughan Merlyn is at the forefront of that group.
Leave a Reply
You must be logged in to post a comment.