Achieve Success at BRMConnect 2019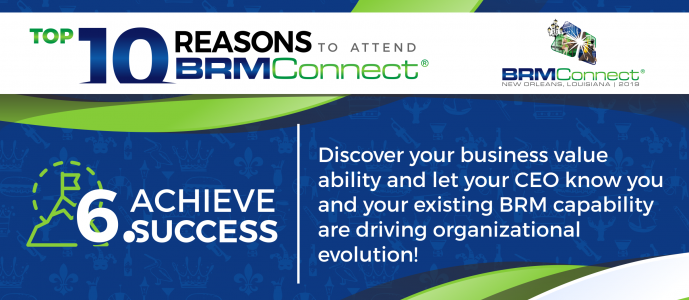 Understandably, the concept of success looks vastly different from person to person, as it depends heavily on the overall goal that person set out to achieve.
Success achieved could be as simple as waking up earlier to foster greater productivity or doing jumping jacks to stay healthy at work.
Even better, for many BRMs, achieving validation and recognition within their role and organization represents the ultimate success.
Unfortunately, BRMs face roadblocks within their organization if the value they offer remains unclear to their counterparts.
Relationships Lie at the Heart of what BRMs Do
One concrete way to move towards greater success as a BRM is to focus on adding value to our relationships and strategic partnerships.
Whether we hold the title of BRM or not, investing intentionally in our relationships will yield the greatest results from these efforts.
Over time, relationship-building creates trust. Trust is the foundation of any relationship, both at the office and elsewhere in life. When BRMs invest the necessary time to establish trust between our own strategic partnerships, we're then trusted with higher levels of responsibility over the partnerships we facilitate.
Through these trusting relationships where both parties truly care about one another as people, BRMs achieve high levels of success.
Only from the intentional seeds we've planted in our strategic partnerships can we truly reap the harvest of value recognition in our role and capability. Start investing in relationship-building today by scheduling intentional conversations to nurture your strategic partnerships.
What Does Success Look Like for You at BRMConnect?
If you're looking for the next step in advancing your BRM role or capability, then look to BRMConnect! Attend the conference to discover the true meaning of your business value and learn how to demonstrate this powerful capability and philosophy to your leadership!
Take charge of your success by registering for additional courses and workshops before, during, and after the conference! Remember, registration for these additional learning opportunities ends September 30th!

BUNDLE THESE KNOWLEDGE OFFERINGS WITH YOUR BRMCONNECT CONFERENCE PACKAGE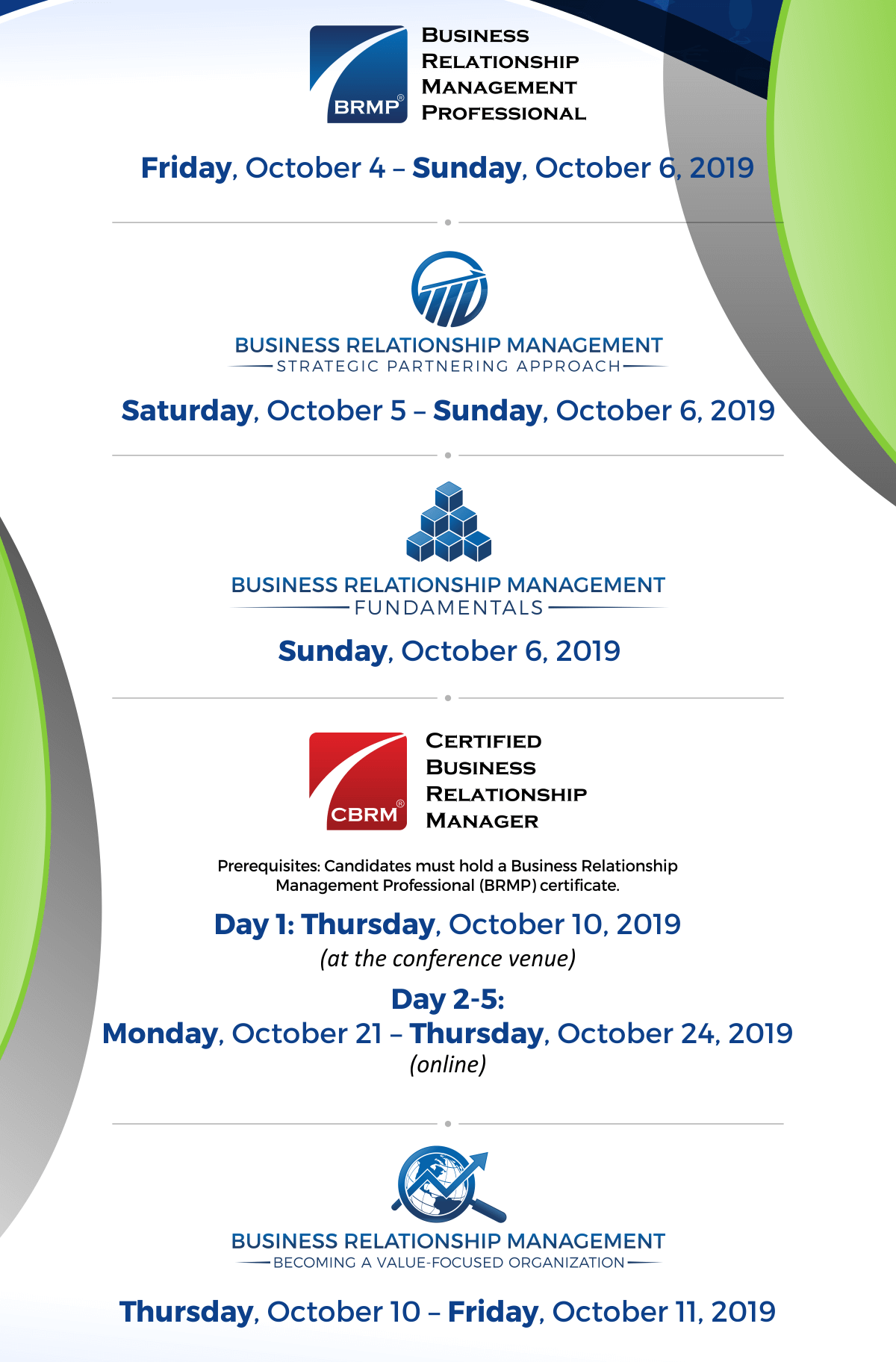 Leave a Reply
You must be logged in to post a comment.