Shared Purpose is more than just a Tiebreaker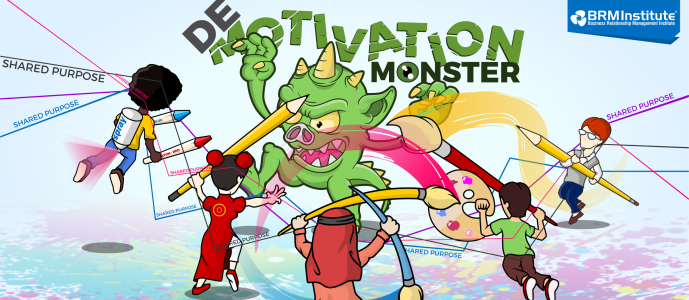 Shared purpose.
It's here and evolving organizational culture across the globe. Each day, more and more organizations recognize that profit alone will not drive the world of tomorrow.
Granted, profit is important. An organization needs to make money to survive. Revenue helps the organization stay afloat to then reinvest and continue working towards its meaning.
However, in today's business environment, it's important to ask,
"Is profit still meaningful enough to serve as an organization's sole reason for existence?"
Increasingly, employees, C-level executives, universities, and knowledge institutions would all say no.
Shared purpose creates a motivated workforce.
When an organization owns a clear, defined purpose it's easy for great leaders to place that purpose above everything else. This purpose becomes a rally point for the organization, a fixed point where valuable failures and obvious successes find a home.
For many of us, a worst-case scenario is being faced with difficult ethical or moral dilemmas. Pressure is high and a decision must be made. At this critical juncture, we might ask ourselves:
"Do I take a shortcut for potential short-term benefit, or do I make the choice to work towards my purpose?"
The answer is always purpose.
Every time we make this decision, we take another step forward in realizing our goals.
Similarly, when every single employee in an organization makes the conscious decision to work towards a mutual purpose, shared ownership results. This sense of unified purpose leaves employees feeling more motivated, connected, and valued which increases inspired productivity and business value.
Moreover, a joint study by Harvard Business Review Analytics and EY's Beacon Institute discovered that organizations who focus on satisfying purpose enjoy higher profitability than those who don't.
Not only does working towards a shared purpose inspire community, trust, and meaning in an organization, but it ensures sustainable profits at the same time.
A Perfect Reflection of Shared Ownership
For example, Conservation International's purpose is, "protecting the nature we all rely on for food, fresh water, and livelihoods."
This statement paints a clear picture of an organization that is working to prevent the impending climate crisis.
Moreover, Conservation International (CI) represents a perfect reflection of the value that stems from shared ownership across stakeholders. They work with local communities, practitioners, and scientists who share the same purpose, to protect global biodiversity and human communities.
Today, CI has helped support the preservation of nearly 50 million acres of protected areas, and contributed to the discovery of nearly 1,400 species new to science.
If there's one thing we learn from this, it's that humans who share a purpose, and who work toward that purpose together, can accomplish anything.
It starts with individuals, who are searching for meaning.
Luckily, people have begun to understand their own worth and the motivation that comes from identifying their values.
This mentality manifests itself across cultures, organizations, and age groups. Today, students graduating from university require more than a paycheck—they want to work for socially responsible companies.
In other words, the employees (and consumers) of tomorrow want to work for organizations that live by their purpose.
This means creating more than just a "fun work culture". It means that, once your organization identifies its purpose, it must work to promote an environment of trust, community, and meaning.
"Companies need a purpose that transcends making money; they need sustainability strategies that recognize that you can make money by doing good things."
Profit is an Outcome of Purpose
Fortunately, your organization need not sacrifice profit in place of purpose.
Larry Fink, Chairman and CEO of BlackRock Investment Stewardship asserts,
"Profits are in no way inconsistent with purpose – in fact, profits and purpose are inextricably linked. Profits are essential if a company is to effectively serve all of its stakeholders over time – not only shareholders, but also employees, customers, and communities."
So, how does an organization satisfy purpose while also remaining profitable?
Achieving this balance is easier than you might think.
Simply, start with your purpose.

Leave a Reply
You must be logged in to post a comment.