Certified Business Relationship Manager (CBRM®)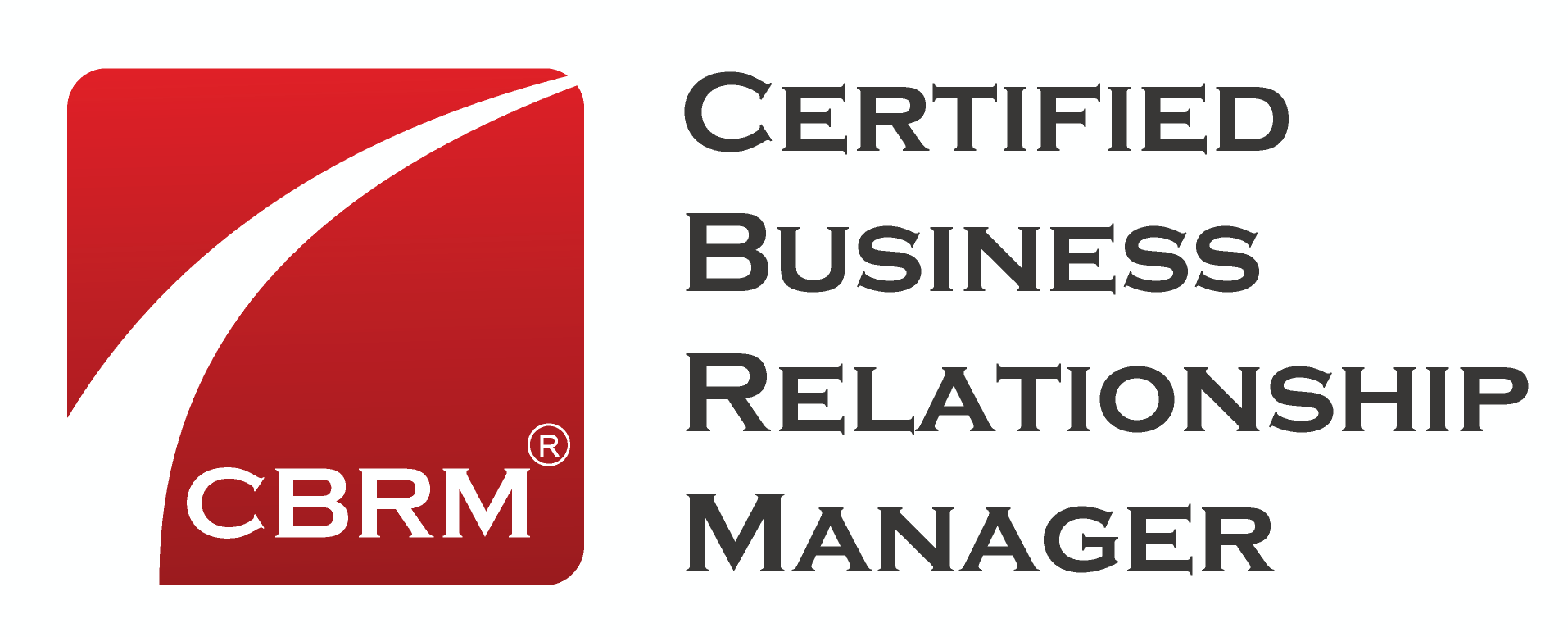 The CBRM® Practitioner Qualification is intended for the intermediate-to-advanced Business Relationship Manager, as it focuses on advancing to the role of Strategic Business Relationship Manager. As such, the primary focus is on strategic business relationship management, leveraged to optimize business value to the enterprise.
The purpose of the Practitioner qualification is to confirm whether the candidate has achieved sufficient understanding and competence to perform the role of Strategic Business Relationship Manager.
To pursue the CBRM® certification, a candidate must be a certified Business Relationship Management Professional (BRMP®).
Prerequisites
Earned BRMP® certification.

Digital copies of the official BRMP certificates are available to the BRMP certification holders via BRMP Accreditation Body's Portal.

Upload the BRMP Certificate from the accreditation body into member profile > Account > CPD Credits > Business Relationship Manager Professional (BRMP) Certification entry

CBRM certification candidates must read the BRM Code of Ethics. Breaches to the BRM Code of Ethics may be considered as a valid cause for certification revocation.
No prior/minimum professional experience is required to pursue the CBRM designation, to enroll in the CBRM course, and sit on the corresponding certification exam.
CBRM Learning Objectives
The successful candidate will demonstrate a deep understanding and ability to perform the Strategic BRM role. Specifically, the candidate will:
Effectively communicate the purpose and objectives of the Strategic BRM role and how to optimally position that role for maximum effectiveness within the enterprise
Understand how to use their personal power and influence to build business relationships and foster a culture that excels at business value results
Apply the Strategic Relationship Management processes and techniques to build and sustain trust relationships spanning Business Partner and Provider networks
Be able to assess Business Demand Maturity and Business Relationship Maturity and how these might evolve over time
Be able to assess Provider Capability Maturity and BRM Competencies and identify key areas needing improvement
Be able to apply cross-organization communication techniques to clearly articulate real Provider/business value delivered to the organization
Be able to influence executive leaders in their use of Provider Capabilities and Assets based upon potential business value and convergence with business strategy
Promote and catalyze business innovation in the Provider's sphere of influence
Be able to use the Business Value Management process, techniques and metrics to define, realize and optimize the value of Provider capabilities and assets
Apply Business Partner Experience Management so as to foster a positive Business Partner perception of Provider capabilities as an essential element of building and sustaining trust relationships
Shape strategic agendas for optimum business value, with due consideration of external compliance requirements and potential risks to the business
Understand the implications of Lean/Agile methods for the BRM role and capability
Influence the development and deployment of available Provider capabilities based upon business need and potential to enable or create business value.
Apply Business Capability Management to determine and acquire enabling capabilities pursuant to strategic outcomes
Contribute to Business Transition Management in order to foster organizational understanding, support, adoption, and business value results of investments in new business capabilities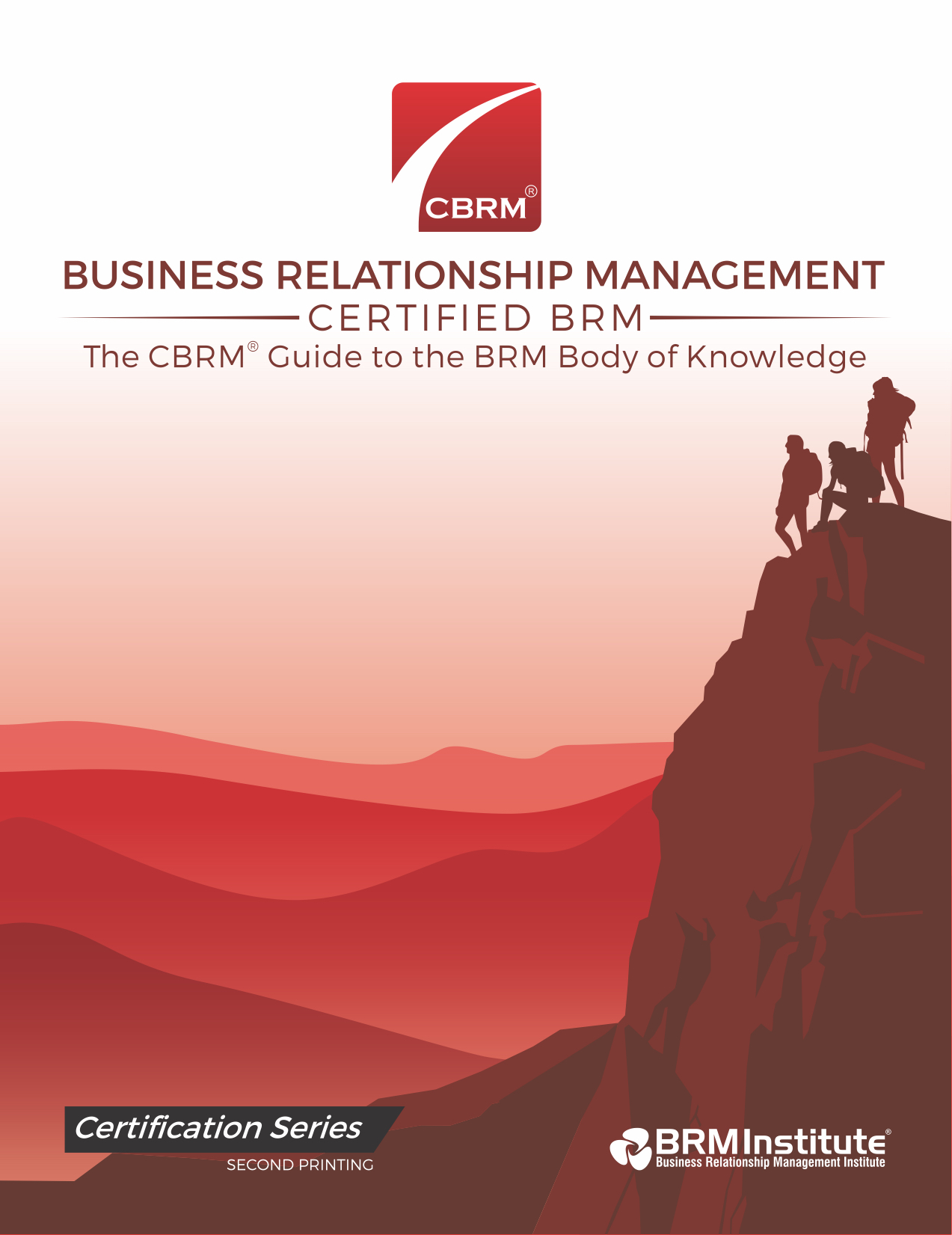 BRMP Re-cap
Explain the House of BRM, recalling the BRM Core Disciplines, competencies required for the BRM role, and necessary conditions for protecting the integrity of the role
Recall the key BRM concepts, processes, and techniques
Understand the Business Relationship Maturity Model and the Five Relationship Maturity Levels
Understanding Business Relationship Maturity and Value
The Strategic BRM Role and Capability
BRM Impact on Business Value
Introduction to the ACME Leisurewear Case Scenario that is used through the course
Assessing BRM Context
Clarifying Issues
Conducting a Business Demand Maturity Assessment
Conducting a Business Relationship Maturity Assessment
Conducting a Provider Capability Maturity Assessment
Shaping the Business Partner's experience with the Provider
The BRM role in Service Management
Developing Strategic Relationships
How to assess Strategic Relationships and plan for their improvement.
How to achieve business impact through influence and persuasion.
How to plan and execute BRM formal communications.
Organizational considerations for BRM deployment.
How to determine appropriate BRM performance measurement.
Optimizing Business Value
Formulating and Clarifying Business Strategy
Catalyzing Business Innovation
Business Capability Management
Value Management Planning
Portfolio Management
Business Transition Planning
Business Value Optimization
Summary and CBRM Exam Preparation
Course Summary
CBRM Syllabus Review
Format and structure of the CBRM® Practitioner Exam
Exam hints and tips
Sample Exam
CBRM Contributors
Development of CBRM is made possible by the CBRM Content Development Team, which is comprised of renowned Business Relationship Management (BRM) experts, trainers, game-changing BRM practitioners, and senior business executives ranging in academics, government, and industry from all around the globe. Generously volunteering their time to add value, experience and rigor to the body of knowledge, Business Relationship Management Institute is grateful to these people and their organizations, provided here.