Why Identifying Your Values Can Make You A Better Decision Maker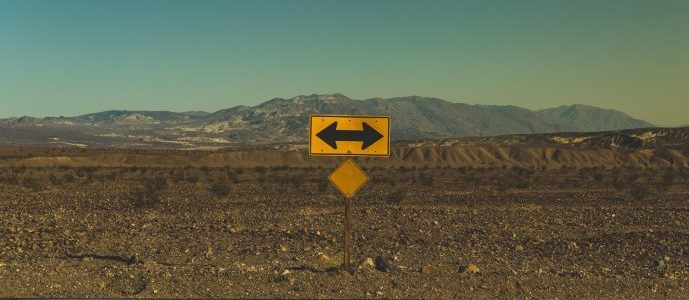 Do you struggle with making decisions?
If so, you're not alone. 
At any given moment, we are all bombarded with outside influences, from subliminal messages in marketing and advertising to bias from family, friends, and colleagues. 
Without a clear picture of who you really are, and a firm grasp on your important intangible values, you may easily find yourself making decisions that don't align with your authentic self. 
Particularly, identifying your values can help you create a template for better decision-making. Thus, you become able to clarify any situation you view through the lens of your core beliefs. You can better avoid misalignment between your values and your decisions, as well as alleviate the discomfort, stress, and conflict that can arise from internal strife at home or at work. 
How To Identify Your Values
Identifying your intangible values requires directed introspection and thought.
Question yourself at each step of your personal journey, stripping away biases implanted in you from the media or from people around you. First, start by asking yourself the following questions and listing them on a series of sticky notes. Then, as a constant reminder of what you value, place them where you will see them often; perhaps on the wall or the surface of your desk:
Questions that will Unlock your Values
When did I last feel happy? What makes me happy?
Knowing what gives you true happiness can help steer you in the right direction. Think about past decisions that sparked delight, and look for common threads between each positive decision you made.
When did I last feel proud? What have I done recently that has made me experience pride?
A feeling of personal achievement often indicates a good decision – and you'll likely find that your decision bred positive results.
When did I last feel complete or fulfilled?
When you satisfy your values at any moment, no matter how small, a sense of completion or fulfillment naturally follows. Hence, look for inspiration in moments in your life when you went to bed and fell asleep completely satisfied with a recent decision.
The Next Steps to Identifying Your Values
After you have amassed a plethora of "good decisions," look for common threads. Think about the values, or the reasons, that drove each decision. Do you see honesty? Loyalty? Doing unto others?
Also, look to your role models and think about choices made jointly with others that also make you proud. In what esteem do you hold those other people? Would you describe them as having strong values? Can you identify their values? Ultimately, using others as models of strong values can be one of the easiest ways to identify your own.
Live out your Values in Everything You Do
Aligning how you perceive decisions with the values you have identified can improve your decision-making:
At Home – where even small decisions impact joy and harmony among loved ones.
At Work – where your values may reflect the values of your organization as a whole. 
Once you turn your gaze inward and strive to know your authentic self, you can turn that knowledge outward. With practice, you'll become more comfortable with the world around you, and can more easily provide benefit to others – because values are contagious when they drive the decisions you make every day.
If you enjoyed this exercise in identifying your values, consider learning how to live those values through your career.

Leave a Reply
You must be logged in to post a comment.