The Neuroscience Behind Our Words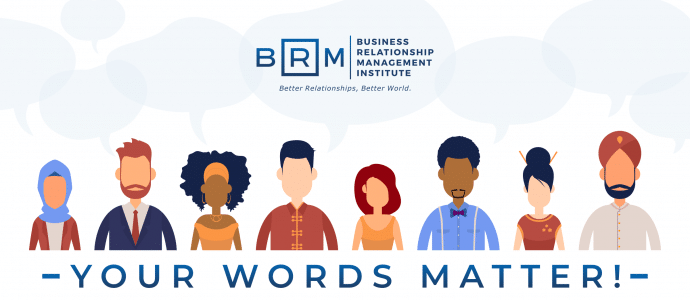 "Sticks and stones may break my bones, but words can never hurt me."
This phrase is reminiscent of childhood recess when we didn't want others to know how hurtful their words truly were. However, the belief that physical injury is more painful than psychological or emotional injury is not necessarily true.
Scientific studies actually show that positive and negative words not only affect us on a deep psychological level, but they have a significant impact on the outcome of our lives.
Words Can Hurt Me
In their neuroscience experiment, "Do Words Hurt?", Maria Richter and collaborating scientists monitored subjects' brain responses to auditory and imagined negative words. During this process, they discovered painful or negative words increase Implicit Processing (IMP) within the subgenual anterior cingulate cortex (sACC).
Put frankly, their study proved that negative words release stress and anxiety-inducing hormones in subjects.
Additionally, a study found increased levels of anxiety in children associated with higher rates of negative self-talk. According to the study's abstract,
"These results suggest negative self-talk plays a role in the generation or maintenance of anxiety in normal children."
Ultimately, negative words, whether spoken, heard, or thought, not only cause situational stress, but also contribute to long-term anxiety.
Think Happy Thoughts
 Naturally, the recognition that holding negative thoughts in our mind is enough to induce stress and anxiety hormones begs the question, "What effect do positive thoughts have?"
In their jointly written book, Words Can Change Your Brain, Dr. Andrew Newberg, a neuroscientist at Thomas Jefferson University, and Mark Robert Waldman, a communications expert state, "a single word has the power to influence the expression of genes that regulate physical and emotional stress."
Furthermore, according to these two experts in their field, exercising positive thoughts can quite literally change one's reality.
"By holding a positive and optimistic [word] in your mind, you stimulate frontal lobe activity. This area includes specific language centers that connect directly to the motor cortex responsible for moving you into action. And as our research has shown, the longer you concentrate on positive words, the more you begin to affect other areas of the brain."
Over time, given sustained positive though, functions in the parietal lobe start to change. Consequently, this changes our perception of the self and those around us. Essentially, holding a positive view of ourselves helps train our brain to see the good in others. 
Thus, by exercising consistent positive thoughts and speech, we not only change our self-perception, but how we perceive the world around us. Ultimately, this grants us the ability the shape our reality and change the world for the better.
BRMs: Using Positive Language to Drive Value
Evidently, as humans, our thought patterns directly shape our perception of the world and those around us. Our thoughts become our words, and therefore our language.
This holds true for humans individually, as well as organizationally. A strong company culture is one derived from a shared positive language based on organizational core values.
As BRMs, we know that relationships lie at the core of our role, and that language shapes our human interactions. So, how can we make a shift in the language we use in our daily work lives to reduce the negative associations with traditional "corporate lingo"?
In his article, "Language Matters", Aaron Barnes, CEO of BRM Institute, dives deeply into the importance of positive language in elevating your business communications to drive value.
Take a look at a few examples of how you can shift towards positive language. As you do, really think about how each of these words or phrases make you feel, remember, or associate. 
BRM Positive Language Shifts
Capability instead of Process
Convergence instead of Alignment
Shared Ownership instead of Accountability
Demand Shaping instead of Demand Management
Business Capabilities instead of Services
Making these small changes in the words we use to express ideas creates a culture that doesn't single out or place blame on any department or individual within the organization. Rather, it aims to promote transparency, elevate communications, and appreciate individual value.
In the end, shared positive language will promote effective communication and collaboration; breeding innovation, success, and organizational value.
"Language Matters" contains a comprehensive list of all the positive language shifts you can implement to drive effective communication across your enterprise.
For access to the full article, and to exclusive BRM-related knowledge and resources, join the BRM Community today!

109 Responses
Leave a Reply
You must be logged in to post a comment.