Collaborate Solutions at BRMConnect 2019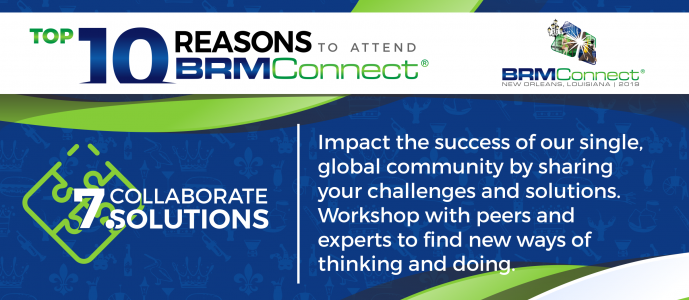 Conducting business is a highly collaborative effort, and when done properly, it leads to organizational success and prolonged sustainability.
Effective collaboration requires knowing the end goal and the resources necessary to accomplish it. However, what truly lies at the heart of collaboration are the people who make it happen.
For this reason, collaboration can prove a challenging feat when team relationships are not founded on trust. Unfortunately, business leaders often throw teams together haphazardly and expect flawless teamwork as a result. But that's simply not how humans work.
"Finding good players is easy. Getting them to play as a team is another story." – Casey Stengel
Primarily, people require trust and safety before we can feel comfortable enough to let our true creativity show.
Therefore, leaders must recognize the value of time spent building relationships and discovering the strengths and weaknesses of fellow team members. Time spent learning about each other is never time wasted.
Business relationship management (BRM) as a role and capability fosters the building of relationships to lay the foundations for all future collaborations between business partners.
Relationships Foster Purposeful Collaboration
"Trust is the belief or confidence that one party has in regard to the reliability, integrity, and honesty of another party. It is the expectation that the faith one places in someone else will be honored." – Carol Kinsey Goman, PhD
In a recent survey, Carol Kinsey Goman, PhD attempted to identify leaderships' level of trust and knowledge-sharing amongst their various organizations and industries.
In the results of the survey, she found "a crisis of trust: suspicious and cynical employees are disinclined to collaborate. Sharing knowledge is still perceived as weakening one's personal 'power base.' Despite lots of lip service to the contrary, too many corporate leaders still don't trust employees with the kind of open communication that is the foundation of informed collaboration."
Distrust between business partners who are expected to collaborate effectively is born out of the notion that it's acceptable to have "healthy competition" amongst team members.
As business leaders, we can navigate away from this egocentric mentality to help build trust amongst our teams by facilitating honest and transparent communication. Moreover, providing time for collaborative teams to get to know each other as individuals will foster the development of trust. When this happens before new business initiatives begin, teams naturally work more effectively and productively.
Furthermore, when we accept and understand one another as individuals, we become empowered to view our efforts as a whole and recognize a greater vision beyond ourselves. 
We welcome all levels of professionals from around the world to come and collaborate solutions with us at BRMConnect!
Meet new people, build new relationships, and workshop with peers and experts to discover new and exciting ways of thinking and doing! We invite you to share your challenges and solutions in an effort to impact the success of our single global BRM community.
Take the opportunity to collaborate further with our knowledge offerings before and after the conference as well. Registration ends September 30th!

BUNDLE THESE KNOWLEDGE OFFERINGS WITH YOUR BRMCONNECT CONFERENCE PACKAGE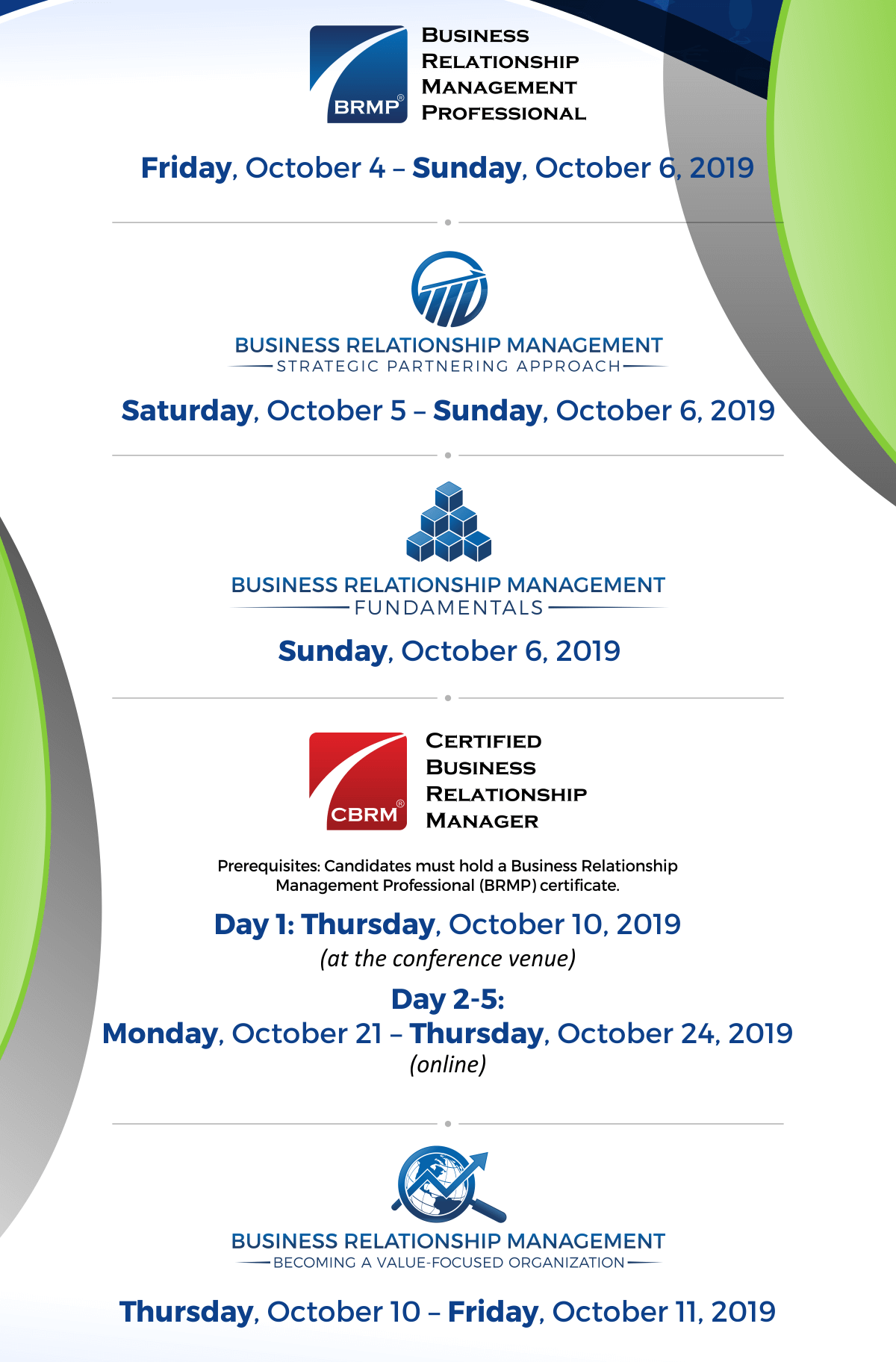 Leave a Reply
You must be logged in to post a comment.