BRM Capability
A business relationship management capability is everything it takes, both visible and invisible, to nurture relationships in an organization. Examples of visible components are meetings, artifacts, and professional development, while examples of invisible components are knowledge learned, experience gained, trust, and confidence-building. Used effectively, these components build the endless reserve of energy necessary to evolve culture, build partnerships, drive value, and satisfy purpose.
The business relationship management capability facilitates culture advancement, driving it to one of trust, creativity, innovation, authenticity, and shared ownership across the organization. A mature business relationship management capability converges cross-functional teams to create holistic strategies that deliver organizational value and meaningful results.
---
Click here to learn more on: BRM Capability Defined | BRM Capability Success
---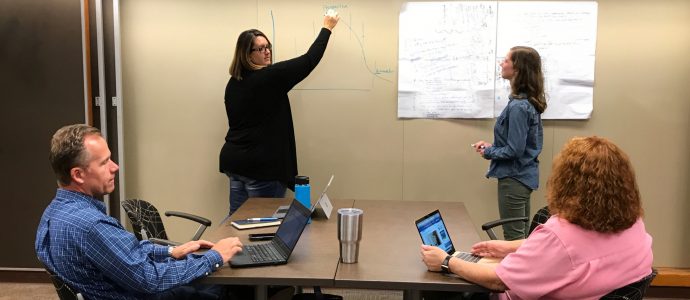 Journey of BRM: Purdue Part 3
With BRMConnect 2018 just around the corner, we're diving even deeper into this year's theme: The Journey of BRM. Already, we've highlighted and shared the stories of top BRMs in our #IAmBRM campaign. We launched Becoming A Value-Focused Organization to support BRMs on their journey to identify and drive value in their organizations. Now, we'll share the step-by-step process of The College of Agriculture at Purdue University, in a series of pieces which document their own, very special Journey of BRM. The series will culminate with the release of their annual report at BRMConnect in San Diego this Oct 1-3.