Journey of BRM: Purdue Part 4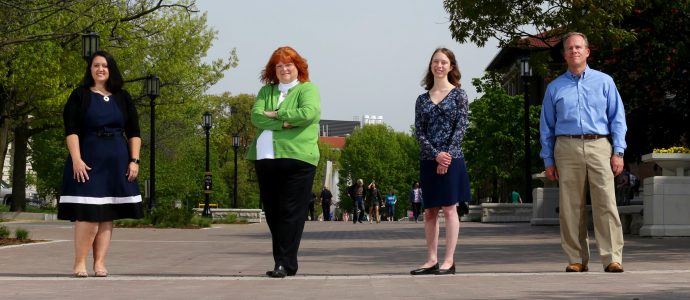 In March 2018, the BRM Annual Report was distributed to college leadership. It is a vibrant contrast to our first report, a single page of event and task counts. The annual report illustrates our growth and maturity in a year. We are still learning, improving and, more importantly, moving forward. We are in the time when Agriculture and technology convergence is becoming unprecedented. BRM has the potential to transform the College of Agriculture mission areas of Learning, Discovery, and Engagement; helping build strategic partnerships that will solve problems on a local-to-global scale.
Just as important as my views around the impact and success of the Annual Report are those on the team. So, I asked them to also join in.
Our BRM Annual Report demonstrates that we are engaged, how, and at what level we are engaged. It gave us a tool to inform college leadership of how BRM contributes to faculty success. Even more import, it illustrates that we are beginning to create additional return on the IT investment in ways we have not done before. We are no longer simply reacting to faculty needs but anticipating them. We are acting based on what they are envisioning so that planning for IT is well underway, and sometimes already there when they are ready to leverage it. This informs the vision in the most high-value way.
Working on the Purdue BRM Annual Report was an incredibly insightful project. The development of the document affirmed that our team's activities are strongly aligned with the strategy of our program, which is built upon the framework of the BRM Institute's Body of Knowledge. While the quantitative metrics are interesting, it is the Success Stories throughout the report that really highlight the true value of our work. I look forward to seeing how our metrics and stories develop as our program continues to mature.
The Purdue BRM Annual Report was an opportunity for our team to evaluate of our accomplishments and progress over the past 12 months. Capturing the stories, statistics and highlights of BRM activities provided several benefits for our BRM team. It provided a sense of accomplishment, not just in creating the report, but also in giving the team an opportunity to take a retrospective view of our accumulative achievements. It's easy to lose track of milestones and successes when you are always moving onto the next goal.  The report also serves as a useful marketing tool. The information presented using stories, photos and colorful charts is engaging and resonates with readers more than paragraphs of text. It supports for those moments, which all of us have, when someone asks, 'what do you do?', or 'can you provide an example?'. I believe the Purdue BRM Annual Report will be a powerful tool we can use to communicate the BRM vision and message throughout the year.
Another challenge was the technical aspect of creating the report. We each had to exercise skills in new computer software, design, writing, proofreading, and editing, some of which were outside of our everyday professional focus. Though difficult at times, these tasks served to broaden our knowledge and will be applied to future reporting efforts.
Leave a Reply
You must be logged in to post a comment.