Business Relationship Management Professional (BRMP®) – A Catalyst for the Digital Transformation Journey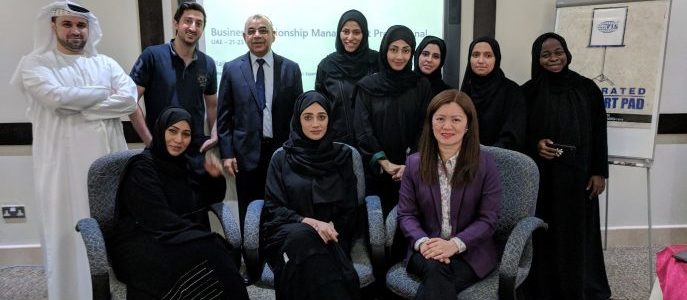 Recently, I received the opportunity to conduct a BRMP® course for an organization aspiring to move its BRM team's role from Service Management to Value Management. Through the course, the team sought out strategies to advance their position in the Business Relationship Maturity Model. The participants demonstrated high qualifications with ITIL, COBIT, and TOGAF certifications and varied domain experience.
A Passionate Team
When the team shared their experiential journey of success, I felt inspired. Initially overlooked by both Business & IT, the team was mainly used as a dumping point for superfluous tasks. However, with a healthy work ethic and the power of BRM capabilities behind them, this team quickly transitioned its role to one that facilitates Business-IT convergence. As a result of the team's passionate work, their organization now recognizes the value of BRM.
But it wasn't always easy. The early stages proved difficult, with some members feeling overstretched in their responsibilities. Later, as the role gained more acceptance, their improved self-confidence led to a considerable contribution to business value.
Management demonstrated its support through a course to enhance the team's required competencies and leadership skills. This course placed the team in markedly interactive sessions focused on utilizing BRMiBoK guidance to overcome real-life challenges. Resultantly, their determination in the role improved, which instilled further confidence in the valuable offerings of Business Relationship Management.
 "Now that I know what it takes to build and strengthen the House of BRM I will be planning my next steps, and also workshop the key takeaways from this training with the team to build momentum."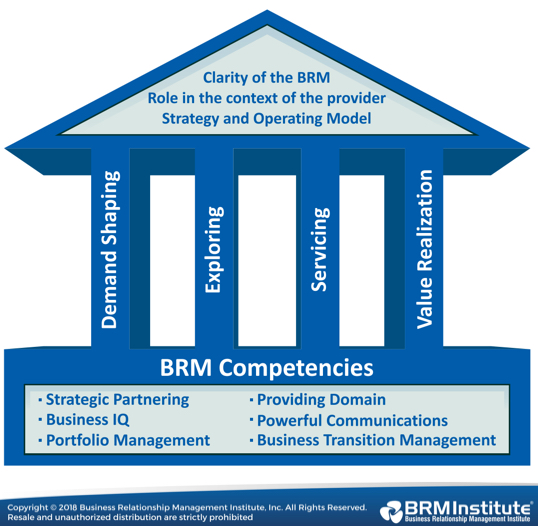 High Aspirations
Ultimately, the team aims for their Top Management and Business Leadership teams to attend this course. In doing so, the team hopes to build further momentum and transition the BRM role to the strategic layer. In fact, the Board of Directors and Top Management already identified Technology as one of three key enablers for their 2030 growth strategy. Particularly, the in-house development of a Digital Command Centre is a step in the right direction.
Thus, receiving BRM role recognition from top levels of leadership proves the next logical leap for this organization's advancement. And we wish the BRM team all the best in their Digital Maturity Journey!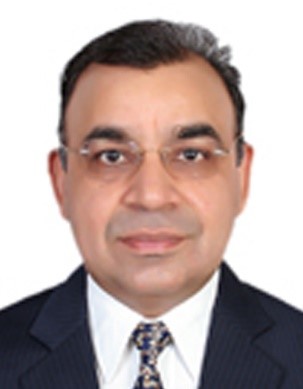 Rajiv K Dua
IT Transformation – COBIT, ITIL, DevOps, Agile, BRM, Cloud, Lean IT, SIAM
Rajiv is a Business Savvy Technologist with proven track record of generating Value from IT Services by leveraging broad industry, technology and global Best Practices experience spread across multiple global IT Service Provider, End-User and IT Best Practice Consulting & Training Organizations. He has performed multiple leadership roles and now works as an independent IT management consultant & accredited trainer.
He has conducted multiple hundred certification & customized workshops on BRMP, DevOps, COBIT, ITIL, Cloud, SIAM, Agile & Lean IT.
He is an alumnus of BITS-Pilani & FMS-Delhi University and holds global best practice certifications encompassing most aspects of IT Value delivery viz BRM, DevOps, PMI-ACP, COBIT 5 Implementation & Assessor, CGEIT, ITIL Expert, Professional Cloud Service Manager, SIAM, Lean IT, Lead Auditor & Implementer ISO 20K & 27K, CISA, PMP, Certified Outsourcing Professional etc.. He is a regular speaker at various industry forums including ISACA, IAOP, itSMF etc. and also publishes articles on IT Best Practices. He has been awarded by APMG for outstanding achievement and value contribution at the global level.
Leave a Reply
You must be logged in to post a comment.