Professional Development
Click here for more: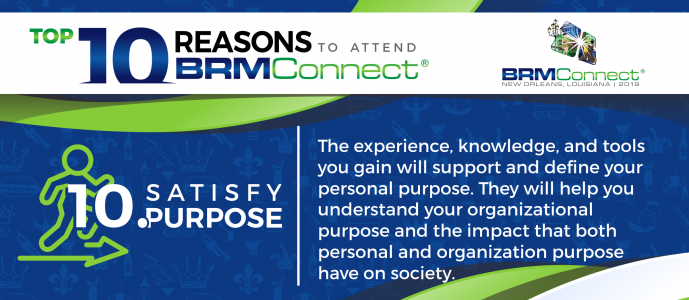 Satisfy Purpose at BRMConnect 2019
With the rise of relationshipism and organizations that embrace BRM, our careers are allowing us to bring more personal purpose into the workplace. This convergence of personal and organization purpose leads to happier individuals, stronger relationships and durable communities. Learn how to satisfy purpose at BRMConnect 2019!