The Business Relationship Management (BRM) Job Description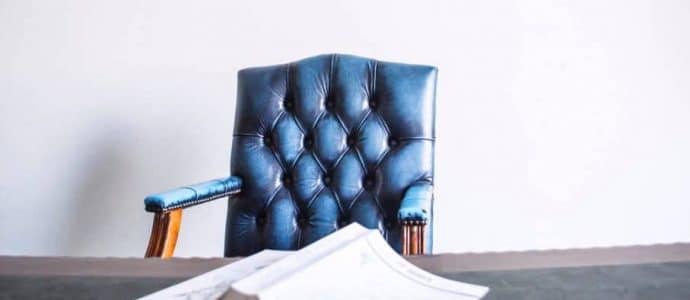 Designed to bring value to an organization through the convergence of different functions, someone in the business relationship management (BRM) position is a senior-level, strategic partner who shares ownership for both organizational strategy and value results.
Whether it be Technology, People, Finance, sales, legal, or external, a BRM's primary objective is to break down the silos separating organizational functions to optimize cohesive effectiveness and jointly determine strategic direction. Today, the most forward-thinking, long-lasting organizations are those that converge functions through a BRM capability. The end result is a drive towards collaboration and a culture of creativity, innovation, and value that reflects the organizational strategy as a whole.
Across every industry, organizations have room to grow their value through the hiring of BRMs. While BRMs come from a variety of functions, the position requires a specific set of skills including strong communication, strategic thinking, and influential relationship-building.
"Great leaders create great leaders in everyone around them. BRMs are great leaders."

– Aaron Barnes, CEO BRM Institute
An individual fulfilling the Business Relationship Management function is expected to have the competencies required to advance the BRM Capability. A Business Relationship Management Capability is everything it takes, both visible and behind the scenes, to nurture relationships creating a limitless supply of energy necessary to evolve culture, build partnerships, drive value, and satisfy purpose. A BRM Capability facilitates culture advancement, driving it to one of trust, creativity, innovation, authenticity, and shared ownership across the organization. A mature BRM capability converges cross-functional teams to create holistic strategies that deliver organizational value and meaningful results.
Take a deeper look into what the competencies of a BRM look like and get your copy of the BRM job description template!
Title Variants
Chief, Business Relationship Management
Chief, Relationship and Strategy Officer
VP, Business Relationship Management
VP, Value Management Officer
VP, Business Information Officer
Director, Business Relationship Management
Director, People Partner
Director, Strategic Partner
Director, Technology Partner
People Relationship Manager
Business Relationship Manager
Business Capability Manager
Technology Partner/People Partner/Finance Partner/etc.
What You Enjoy
Ideal candidates for this role will innately be self-actualized, relationship-centered, playful, fearless, and purposeful.
What You'll Be Doing
Evolving culture, building partnerships, and driving value to satisfy and elevate our organizational purpose.
Partner with leaders both inside and outside the organization to collaborate and ensure meaningful results from our strategic initiatives.
Optimize organizational factors, such as brand, infinite, technology, innovation, and human to amplify fit-for-purpose impact.
Proactively sense and anticipate changes affecting strategy in the environmental landscape including organizational improvements, technological advancements, and evolving organization needs.
Drives and ensures results across the organization based on our organization's triple bottom line of people, purpose, and planet.
Living up to the business relationship manager code of ethics daily.
Evolve Culture
Advance the BRM capability beyond just the role and function, sharing ownership with the full BRM community of practice for continual improvement
Champion a culture of shared ownership and constant organizational evolution
Elevate the importance of language across the organization as a crucial element to effective communication
Create leaders in everyone around you, e.g., leadership-as-a-practice
Coach organization leaders to articulate their vision and requirements to drive the organizational value, e.g., people, purpose, and planet
Build Partnerships
Own the strategic relationship between the BRM function and partners to stimulate, surface, and shape demand
Develop deep domain knowledge of your partner's organizational functions
Build cross-functional relationships for the convergence of value
Establish value management as a strategic organizational capability
Educate partners on the BRM Mindset, e.g., powerful communications, approaches, roles, and capabilities
Establish a communication methodology for effective and efficient organizational communication
Partner with individuals, teams, and organizations to drive value and meaningful results
Drive Value
Continually improve the value framework to drive organizational awareness and education
Partner with leaders to identify opportunities to evaluate, sequence, and, shape initiatives for strategic value
Focus on value over solutions. Emphasize value when developing ideas, evaluating risk, and evolving needs
Innovate using knowledge and awareness of industry trends to identify new opportunities
Elaborate the strategic plans for partners to communicate their strategic capabilities
Monitoring initiative progress to ensure expectations are aligned with results and ultimately value
Ensure that allies in strategic purpose are knowledgeable about objectives; engage as a project/program major partner including evaluating development efforts and progress against strategic plans and value creation objectives
Collaborate with leaders across the organization and share ownership of maturing the BRM's function
Communicate partner value by quantifying impacts and clearly articulating value realized.
Satisfy Purpose
Advocate as a champion of change for your partners strategic plans
Facilitate goal-setting by communicating a shared purpose specifically shared value, beliefs, and behaviors
Validate the organizational purpose supports the desired results. This can be achieved through business case development, financial awareness, managing expectations, the identification of opportunities to grow value or a combination.
Understand how purpose drives organizational decisions
Encourage leaders to understand the organization's impact on society, the planet, and its longevity and purpose in the world
Align each initiative to the organizational strategy to validate expected results
Strategize with partners to develop future roadmaps and explore new opportunities; converging organization-wide strategic direction into one set of objectives
Business Relationship Management Capability Leadership
Provide leadership and knowledge empowerment for fellow Business Relationship Managers
Collaborates as a BRM team member to actively maturity the BRM discipline
Develops best-practices for business relationship management
Evolves BRM artifacts (strategic relationship plans, idea documents, value plan, etc..)
What You Should Have
10+ years of relevant functional experience
5+ years of experience championing organizational change, e.g., leading initiatives, products, services, or interactions
What Skills You'll Need
Evolve Culture
Be able to fluctuate between the four mindsets of an explorer, investor, cultivator, and connector
Exceptional ability to lead now-to-new change using positive and collaborative methods
Effective Leadership-as-practice
Build Partnerships
Strong communication skills in writing, speaking and presenting
Ability to listen, build rapport, and develop credibility as a strategic partner
Exude energy, focus, assertiveness, and diplomacy
Master of relationship building and team collaboration
Know when to push an agenda and when to let a situation quietly develop, rest, or advance
Skilled and experienced at conflict negotiation and problem-solving
Capable of setting expectations with partners and achieving alignment and agreement
Ability to break down silos both inside and outside an organization
Be able to shift opinions using influence over positional power
Experience dealing with difficult customers
Ability to share-ownership and drive results as a team
Strong humility, listening, creativity, and negotiation skills
Drive Value
Ability to focus on purpose, value, and results, rather than solutions
Ability to connect strategy to execution 
Experience assessing and articulating risk tolerances
Be able to identify gaps and areas that require improvements
Satisfy Purpose
Strategic thinker
Domain expertise in function and terminology
Innate ability to identify the root cause of issues or problems
Ability to creatively deliver something of value, rather than focus simply on internal products (outside-in focus)
Ready for a Purposeful Career?
Need the BRM Job Description?
* This is a sample template designed to help people who are putting together a BRM job description for purposes of recruiting a BRM or clarifying the job expectations with existing BRMs. When constructing a job description, you are encouraged to incorporate the unique context of your organization and BRM capability. This template only provides a framework and only for the role of a BRM. If in your situation, a given job will encompass additional roles, you may need to expand upon this template with the requirements and expectations associated with the other roles. 
Leave a Reply
You must be logged in to post a comment.