Emotional Competency – The Secret to Building and Sustaining Relationships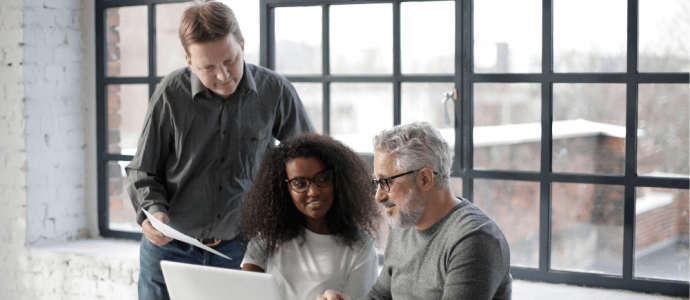 It's 9:00pm on a Tuesday night in Dubai, and yet my conversation companion is unphased by the late working hour. Concentrated on energizing the conversation with a unique sense of ease is a familiar face in BRM. I have the opportunity to speak with the magnetic Dilchad Dharsey, CBRM®, a highly accomplished relationship professional, currently head of IT Business Relationship Management for her organization in the UAE.
The conversation is off to a quick start as Dilchad discusses the details of the modern work-life balance. As she points out, the dynamic professional is focused on the complexities of evolving partnerships and working to determine the amount of resilience needed to excel in the ever-changing work environment of 2021.
Of course, the biggest concern growing in this new environment is navigating the delicate ecosystem that surrounds socially distanced and remote relationships. Finding a way to create sustained options for communication is a revolving topic that engages Dilchad and her contemporaries. During the time of lockdown, she has formulated the right questions for herself and guided her team and partners through the hurdles of today's professional world. Rather than focus on scheduling, applications, and correspondence alone, Dilchad asks the question: What intrinsic and acquired skills provide palpable leadership power and enhance business relationships?
The answer: A colloquial term known as EI, or Emotional Intelligence.
The Unexpected Trend that CEOs are Watching for
Antiquity has taught us that organizations have sought to attract individuals with high Intelligence Quotients, familiarized by the abbreviation of IQ. For decades, a high IQ has been correlated to valuable qualifications like the execution of technical abilities, visual processing, and quantitative reasoning. However, this measurement of intelligence did not offer insight into the acuity of a person's nature, nor how effective they would be in their future position. Ultimately, there was something missing.
Then, in the early 90s, Mayer and Salovey popularized the long-overlooked crux of personal and professional achievement – Emotional Intelligence (EI).
Since its emergence, EI has continued to capture the attention of prolific leaders and inventive organizations. Those with awareness of their EI have the capability to monitor their own and others' feelings and emotions; something IQ alone is unable to secure and predict.
The practice of EI in an organization not only allows an individual to understand emotions, but grants the ability to facilitate positive communication under any circumstance. When an organization's relationship network is made up of individuals displaying functions of EI, the overall health of the organization thrives.
In the following interview, Dilchad explains how she builds a highly effective framework through the implementation EI qualities and practices.
Q&A with Dilchad Dharsey — an EI Professional.
Interviewer: As of recent, what has been the biggest challenge in maintaining your work relationships?
Dilchad: At the beginning of the pandemic, I had just started a new position and we were suddenly thrown into lockdown. All communication became virtual which led to emotional stress. It can be difficult to communicate over video, and sometimes video is not always accessible.
Interviewer: Can you give an example of how emotional crisis has come about and how it was handled virtually?
Dilchad: On one call, a member of my team was particularly affected by events that surfaced during the previous week. The reason I knew something was bothering him, is because there was a distinctive change in his demeanor. I knew he had to talk. (I find it helpful to address the issues and emotions from each colleague during our calls) Once we addressed it, I found that by giving him the space and the time to voice his thoughts, my team member was noticeably relived. His emotions had been identified, addressed, and then resolved. Afterwards, we were able to move forward in the discussion with clear heads.
Interviewer: Wow, simply by noticing his behavior and nonverbal cues, you were able to assess his emotions and help him to redirect his focus. That is incredible! Are there any tricks or tactics you use to understand the emotions of others?
Dilchad: I have noticed that my other senses have become heightened due to the lack of visual responsiveness from in-person meetings. It has shifted dramatically through virtual interfaces. When a camera was not in use, I found myself becoming more attune to tone and pitch, changes in voice, and physical non-verbal movements like shifting eyes or bodies held in uncomfortable or telling positions. When talking in the realm of virtual communication and the pandemic, it is imperative that we are sympathetic to, and understanding of one another. This is a difficult and uncertain time; we must try to treat one another with respect and compassion.
Interviewer: It is rather easy to become overwhelmed by this new system of mostly remote work. Are there other ways in which you engage your team members?
Dilchad: We have been thrust into an entirely new business ecosystem. Communication is the most important first order. For example, with my family, we have daily-check-ins. We make eye contact and ask the question, "How are you doing, today?". I will do the same with my work team. We have weekly meeting check-ins with all members and partners to answer questions, collaborate, and provide emotional feedback. I also suggest mindfulness practices and give out information and material for mental, emotional, and psychological support. I, and those around me, partake in the practice of gratitude daily.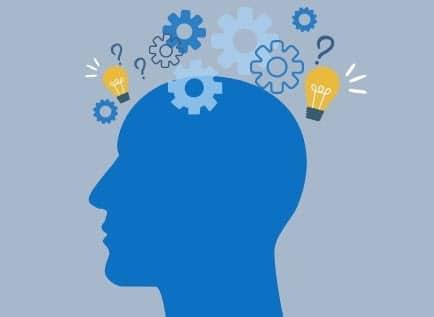 Interviewer: It seems that there is a trend of personal and professional life blending together. As I know, family is extremely important to you, what is the most significant change you have personally felt within your family connections during this time?
Dilchad: WHY is at the center of what we focus on – understanding this makes it easier to get through. A personal connection with my husband and children has significantly improved, and we have become more attuned to each other's needs. We are able to read each other's behaviors better. Sometimes we do not need a check-in to say how we feel. We can quickly recognize changes in behavioral patterns instead.
What Attributes of EI can Help Improve my Relationships?
As an effective manager and successful personal communicator, Dilchad recommends implementing EI practices into one's daily routine. One can improve personal relationships and elevate professional status by practicing and enhancing the EI attributes listed below.
Consistency.
When you gain the ability to identify your emotions, and thus the consequent actions, you can avoid giving time to empty tasks. Set goals for yourself, and take time to refocus when you feel concentration lacking. This will become an expected and known characteristic of yourself, reducing stress, keeping micromanagement low, and encouraging others to seek collaboration with you.
Augmented Communication.
EI is comprised of the abilities to listen, visualize, understand, and converse. Listen intently to the needs of others. Not all communication is verbal. By recognizing changes in pitches and tone you can understand the underlying emotions associated with the words your partners say. Working on your EI means honing your agility to interpret conversation and to convey clear, convincing, and credible messages to members of your team. In turn, you set a high expectation for consistent and positive feedback.
Improved Self-Awareness and Creating Social Accuracy
Becoming cognizant of your emotions and reactions can help you reduce unnecessary stress and make you more approachable to others. Acknowledge and perceive the world around you, whether you are in the office or working remotely. Take stock of your surroundings and the background of your partners. Noticing the nuances in a conversation or picking up on an interesting interaction can give you insight into solving potential issues that have yet to arise.
Now, more than ever, professionals have to be reliant on communications that are received through technical interfaces, making traditional communication cues a little obsolete. Learn to trust in your other senses, act on impulses, and ultimately heighten your social awareness and the awareness of those around you.
"Self-Awareness is more than just knowing, "Who Am I?"- Dilchad
Self-Manage and Control Impulses.
Shifting your behavior and climate controlling your physical and virtual office space allows you to manage your emotional responses to any discontentment. By reducing emotional distraction and mitigating the potential of outbursts, you can reengage with more energy.
Trustworthiness and Conscientiousness
Relationships grow from a basis of trust. If you promise to deliver a project within a certain timeframe, do your best to adhere to this. Create personal relationships at any appropriate intervals. People appreciate a trusting face, a confident demeanor, and an empathetic presence.
Accessibility.
First, allow yourself to be visible during meetings and important decisions inside or outside of the office. If working remotely, respond to emails promptly. Make your schedule virtually visible to others, and turn your camera on as often as possible. Second, make yourself an approachable and friendly colleague. Take initiative to break down the barriers and speak openly with members of your team. Remember birthdays, family names, and anecdotal stories. Your interest in others will be reciprocated.
Staying Calm.
As simple as it may seem, the execution of this attribute can be rather tricky to accomplish. The professional world moves fast, which can lead to missed connections and misconstrued information. In every career, a professional encounters difficulty in asking for clarification on tasks, intimidated by potential misunderstandings. To side-step the fear association when expressing a concern, re-center and allow yourself to see the benefit of your question.
It's a choice to be resilient. 
Whether you are recovering from missteps in communication, directional changes in a work project, or professional criticism, cultivating the ability to pick yourself up can create a forever rotating till of excitement towards new opportunities that will attract others to your buoyant aptitude.
EI and the Health of Your Organization
As an integral part of your professional team, you have the opportunity to shape the emotional ecosystem of your ever-expanding organization. Working to refine your EI through the attributes listed above will ultimately promote team performance and increase relationship fulfillment, both inside and outside of the workplace.
A high Emotional Intelligence has been linked to higher job retention, job satisfaction, and overall personal well-being. Whether you were already working from home before the pandemic, have chosen to invest in telework full- or part-time, or have an interest in returning to the office, striving to maintain resilient working relationships is monumental to your professional and personal health.
Dive into the ultimate resource for inspiring professional development, where you can find webinars, templates and useful tools on topics like Emotional Intelligence!
Leave a Reply
You must be logged in to post a comment.