Do I Need to Retake the BRMP?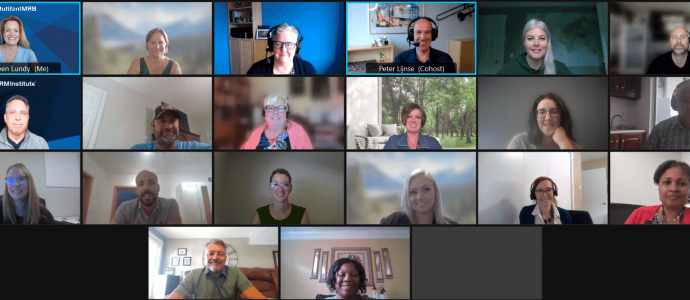 The role of business relationship managers is an ever-evolving one.
It changes as the business landscape changes, and so too, must BRMs. At BRM Institute, we work diligently to keep BRMs around the world up to date on the latest developments in the field, as well as making it easy for BRMs to take any educational course they need in order to make their role as a BRM easier.
Some commonly asked questions we hear are:
Do we need to take the BRMP?
Staying atop of changes in the field, ever-shifting environments, and evolving role descriptions has made it critical that everyone stay educated. Nurses, physicians, and lawyers all must continue their educations, as do architects, pilots, engineers, and pharmacists. The BRM is no different. We have CBRM® courses for continuing education, and we certify BRMs through the BRMP® course.
While technically, the BRMP certification only needs to be taken once, the BRMP course itself has evolved since last year. Starting October 1st, a new version will be available to all students, current BRMPs included! The evolved  BRMP will be comprehensive, experiential, and focuses strongly on the BRM capability. Even if you took the original course, you'll find the revised, function-generic version transformational to your current BRM role.
It is also now available in four languages: English, French, Spanish, and German. CBRMs need to take 40 continous professional development credits (CPDs) per year, and retaking the revised BRMP course will satisfy 25 of them.
In addition to learning evolving skills and satisfying continuing education requirements, BRMs can network with colleagues from around the world and refresh their mindset through the BRMP. In fact, countless attendees have shared glowing praise about the benefits of the course. 
"My BRM journey has been eye-opening; the most memorable experience professionally and personally to date. I've grown as a mother, wife, and professional. You view life in a different way as a BRM. I know what my purpose is now through this process. I have mindfulness and awareness, which I was, sadly, really lacking before. It's all about learning about yourself.

Through BRM Institute's certification, you do learn many practical tools, processes, and templates to apply in an organization and in your profession. Ultimately, when you go through BRM as a journey, you transform as a person. That's the biggest takeaway I've experienced. Over the last few years, I've connected with some of the most amazing, real people I've ever met in my life. I continue to invest my time in the BRM community, hands down, for the people and relationships."

-Sarah Ozahioglu, CBRM and Senior Strategy Manager with TELUS
BRMConnect will be held October 4–7, 2021, in historic Philadelphia. For your convenience, you can take the course virtually, or in person. To learn more, click here.
For your convenience, we've put together a justification letter for you to present to your supervisor to get your trip approved. It's easy! Just customize it, print it, and turn it in!
We can't wait to see you in October!
In the meantime, be sure to visit the Member Hangout in the BRM Institute Online Campus to chat with like-minded BRMs about issues and benefits of the role, and how to clear any obstacle. We're here to help!
Leave a Reply
You must be logged in to post a comment.