BRMConnect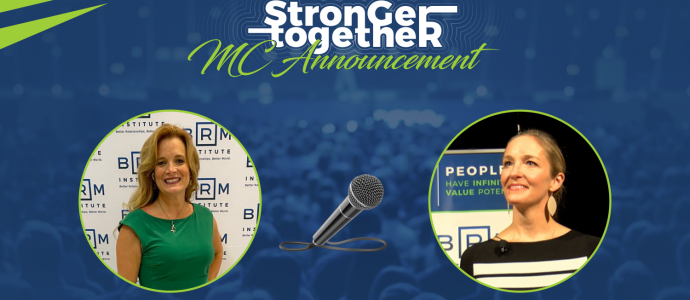 Who Will Host the 2022 World BRMConnect® Conference?
For the first time ever, BRM Institute Presents The BRMConnect MC Challenge!
Attendees have come to know, BRM Institute's Chief Development Officer, Marleen LaMont as the Master of Ceremonies during The World BRMConnect Conference, with her warm personality and quick wit, she's well loved by the global BRM community.
This year and for the first time ever, BRM Institute presents the BRMConnect MC Challenge! The newcomer, Andrea Pence is challenging Marleen for the title of MC during The 2022 World BRMConnect Conference!
With her passion for people, growing relationships, and love of community- Andrea will share her BRM knowledge and expertise during a fun, lightening round session between these two contenders.
Get to know Andrea and Marleen during their interview recap, watch the lightening round of questions and find out WHO will host the 2022 World BRMConnect Conference in San Antonio this year!