Demand Management: BRMs as Marketers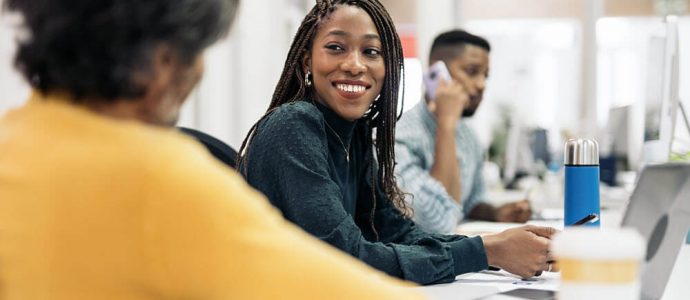 We are smiling on the first day of BRMConnect 2022, and among the exciting sessions is one we took note of, as did so many others who became part of the conversation.
Michael Campbell, MBRM, from the Federal Reserve Bank of San Francisco, turned heads and garnered the attention of fellow BRMs as he spoke on the hot topic of Demand Management: BRMs as Marketers.
You may question if what was being said held any truth to the fact that BRMs are marketers. After attending this session, it became clear exactly how marketing is a valuable facet of BRM.
You are taken on a journey to identify and learn the three phases within the Demand Management Process, where ideas transform into value.
Demand Stimulus

Drive it from idea to opportunity.

Demand Shaping

Consult and represent your partner's views.

Demand Intake

Stay informed from development to launch.
We discovered how marketing generates great ideas and drives opportunity where value is identified and retained. We also heard about the useful tools to hone your BRM skills as you move from development to launch. It was easy to take to heart that BRMs are the greatest influence over the relationship and, therefore, are responsible for the value that the relationship creates.
As stated by storyteller Michael Campbell, "With all business marketing is understanding the partner's desired outcomes, educating them about the realm of the possible, and co-creating value with them."
If you missed Michael's session, don't worry, it will be on-demand!
Become a BRM Institute Professional Member and gain access to this session on-demand, along with previous BRMConnect Storyteller sessions on-demand for the length of your professional membership!
Leave a Reply
You must be logged in to post a comment.