BRM Philosophy
BRM as a Philosophy widens the lens on BRM and demonstrates that the strategic and tactical skills of BRMs have a broader use in the world at large. Notably, everything from breaking down silos to convergence of ideas can be applied in a bigger, philosophical sense. Ultimately, BRM focuses on the building and fostering of relationships to satisfy personal and organizational purpose.
---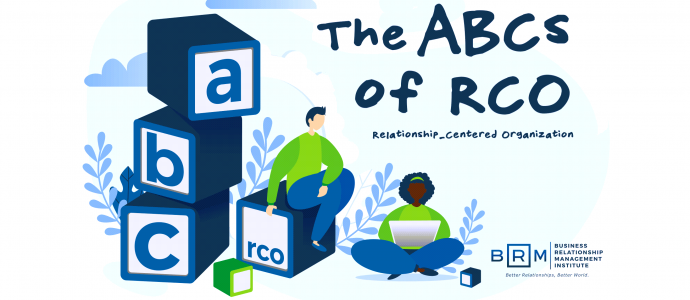 The ABCs: Relationships and You
Let's take a look at the ABCs of a relationship-centered organization (RCO) and break them down into digestible little nuggets of knowledge. An RCO is an organization that sees the benefit and added value in purposeful relationships. It is a comprehensive system focused on relationships as the source for limitless energy, driving value, and helping an organization satisfy its purpose. It establishes value in the triple bottom line consisting of people, purpose, and planet.