The 5 Factors That Matter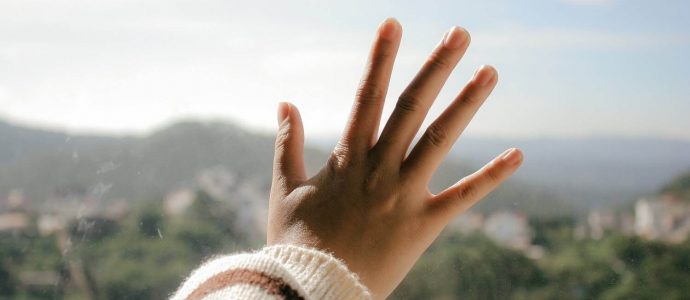 The factors of an organization matter. The ways in which an organization conducts business, treats its employees, delivers value, and keeps innovating matter. To a relationship-centered organization (RCO), these factors can establish a positive perception of purposeful results. They can also connect individuals' needs to the organization's purpose, thereby increasing employee engagement inside and outside the organization.
Organizational leaders not only have a profound responsibility in connecting thoughts and actions to purpose, but they also determine the requirements necessary to satisfy organizational purpose and ensure all organizational capabilities meet those requirements over time. So, let's get down to business and look at why organizational factors have such a huge impact on purpose and culture.
Whether people are conscious of it or not, an organizational identity emerges based on the factors they use when judging an organization. These factors are signature elements of the organization. They determine the degree of passion that clients will bring to the market or employees will bring to work. The organizational factors help bring transparency, visibility, and authenticity of the organization's purpose to the world by connecting words to actions.
Have you noticed that people tend to respect an organization more for how it performs and impacts the world than for its structure or management approach? The most effective work relationships are built on something that incites passion—something mutual, strong, and fairly specific. In a relationship-centered organization, instead of different sets of factors with a different emphasis on each one, there are five crucial factors, with each factor being equally important and significant as the others..
Collectively, these factors—
human, brand, innovation, technology, and infinite—create what an RCO calls 
the pillars of purpose
.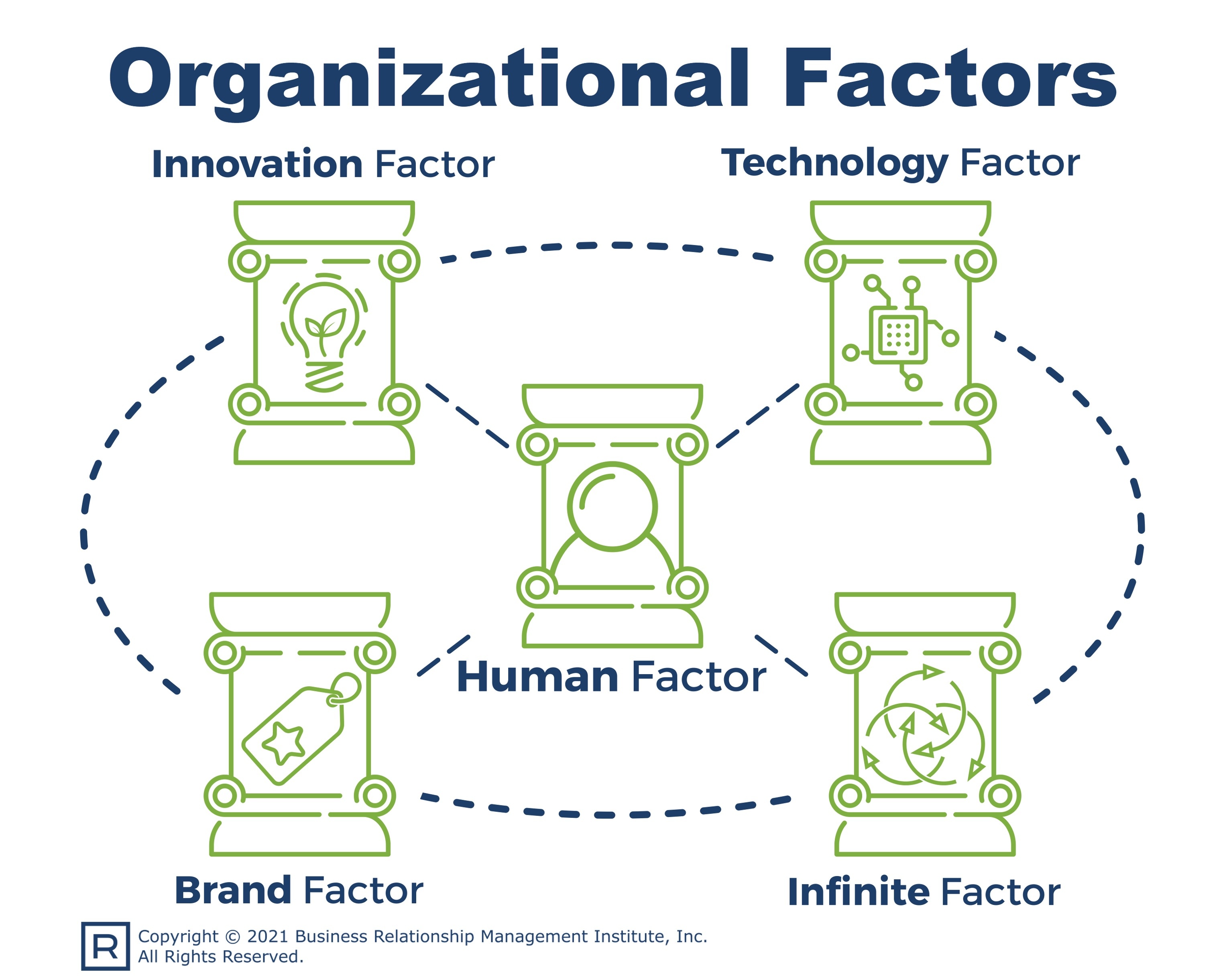 Human Factor
recognizes the need of an individual to be human, to use the imagination and creative gifts inherent in humans, to be heard and affirmed, and to be treated with respect.
Innovation Factor
recognizes the need of an individual to enjoy the discovery of new sources of value and the exhilaration that comes from creatively uncovering new ideas with colleagues.
Brand Factor
recognizes the need of an individual to take pride in an organization and the desire to contribute to a visible and favorable perception of the organization and what it stands for.
Technology Factor
recognizes the need of an individual to solve problems and issues that really matter, from conceptual solutions all the way to fully and effectively deployed now-to-new. 
Infinite Factor
recognizes the need of an individual to be part of something important, to leave a lasting legacy, and to have done something that provides meaningful value.
A relationship-centered organization recognizes how these factors work together with the organization's purpose to create a positive impact outwardly and set the perspective needed for great working relationships.
Let's take an organization like Toms and see how it parallels an RCO and how the five factors support its purpose.Fromthe beginning, the founders of Toms knew they wanted to make a difference in the world. It started with a promise: for every one pair of shoes sold, Toms promised to give a pair to someone in need (the brand factor). In 2006, a small crew from Toms traveled to Argentina and gave away 10 thousand pairs of shoes to people in need (the human factor).
In 2009, Toms began working with humanitarian organizations to integrate shoe giveaway into existing programs (the technology factor). By 2012, Toms established a giving department within its organization, and by 2015, 50 million pairs of shoes were given away (the innovation factor). By 2020, 100 million pairs of shoes were given away.
Today, Toms takes a third of its profits and reinvests for grassroots good causes, including cash grants and partnerships with community organizations to drive sustainable change (the infinite factor). The organization has embraced a triple bottom line, putting people, purpose, and planet above profit. Toms' prides itself in its purpose: We believe in a more equitable world, in the planet, taking good care of the place we call home, and people; ground-up change starts with us.
When an organization commits and sticks to a strong and well-developed purpose, the ability to create change, grow value, and evolve culture through meaningful relationships comes naturally.
Want to learn more about the five factors of a relationship-centered organization? 
You've come to the right place.
Get involved with upcoming events, including the 2022 BRMConnect Conference in San Antonio and virtually around the world.
That's right, on October 4-5, BRMConnect will see you there with fresh new topics, knowledge, workshops, complimentary coaching and fun!
Leave a Reply
You must be logged in to post a comment.