BRM Philosophy
BRM as a Philosophy widens the lens on BRM and demonstrates that the strategic and tactical skills of BRMs have a broader use in the world at large. Notably, everything from breaking down silos to convergence of ideas can be applied in a bigger, philosophical sense. Ultimately, BRM focuses on the building and fostering of relationships to satisfy personal and organizational purpose.
---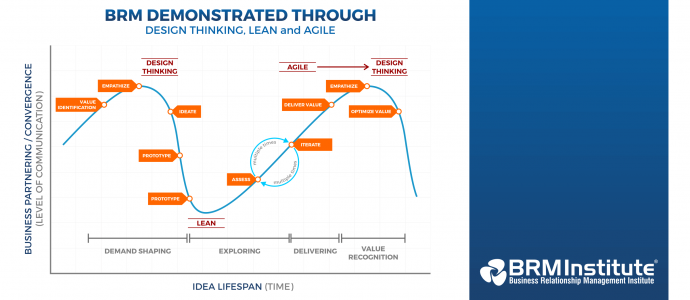 Combine Your Business Methodologies for a Targeted Growth Strategy
By converging the methodologies of Design Thinking, Lean, and Agile with the BRM Core Disciplines, your business development will establish a solid foundation to grow your organization and role in a manageable way.