BRM Institute's New Board Member Teaches us to Evolve by Loving Problems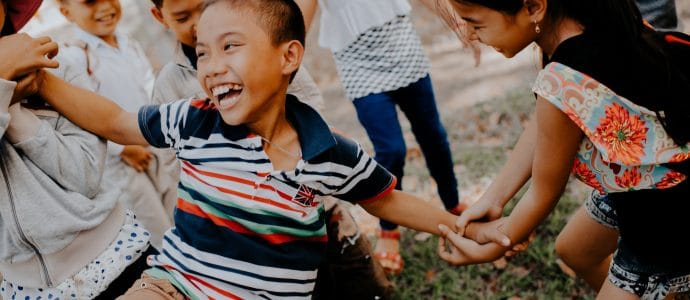 Dilchad Dharsey, BRM Institute's newest member on the Board of Directors (BoD), embodies the heart of BRM at its most connected. Courageous, kind, and relationship-oriented, she drives success every day with dedication. She proudly holds over 10 years of experience in the IT BRM realm.
As the Head of IT Business Relationship Management with Chalhoub Group, Dilchad and her team of four BRMs advanced the BRM capability from Ad Hoc to Trusted Adviser in less than one year! She drove successful implementation of the Strategic Partnership Approach at both The Foschini Group and Chalhoub Group.
Notably, Dilchad spearheaded the recognition of the BRM Certification by the United Arab Emirates (UAE) government. Now, the UAE recognizes BRM as a core skillset for admission for work entry!
"Work tirelessly for whatever vision you have for yourself and for the world while remaining positive."
-Dilchad Dharsey, CBRM®
Trailblazer Fact: Dilchad was the first person to acquire her BRMP® in Africa and the first CBRM® in the Middle East. Currently, she strives to earn her MBRM®.
Moreover, her passionate commitment to the BRM Philosophy helped evolve 80 percent of the immediate relationships around her. She's excited to cultivate that influence and see the bubble expand throughout her organization.
Her secret to BRM strength? Positivity, loving problems, and family.
Change Stems from Family
Dilchad carries an air of positivity that radiates to everyone around her, grown from an unconditionally powerful love for her family. Recently, she emerged from a taxing spiritual, emotional, and financial fight to bring her children, Zafar and Radi, into the world happy and healthy. Zestfully, she will never stop fighting for them and lives by one question.
"How do I make the world a lovelier place for my children?" Dilchad bluntly stated. "With lovelier meaning organic, basic, health-focused, and safe."
Thus, Dilchad strives for a kinder world every day by spreading a wave of joy and positivity emanating from her family, which spreads to her direct team and expands outwards to those indirectly touched by her presence.
Expanding BRM to the Middle East
Dilchad dreams of expanding the footprint of BRM in the Middle East with her position on the Board for BRM Institute. According to her, many organizations in the Middle East, and parts of the culture, lack BRM values. Importantly, the BRM capability adds a vital ingredient to tomorrow's connected, loving world, which she readily shares to all those around her.
"I'm very practical, so I tend to look at things in the moment but also in the long-term view. I'm also a very strategic thinker." These BRM-like traits help Dilchad view problems in a positive light, which highlights her unique leadership perspective. Dilchad approaches problems not as something to overcome, but rather as something to love, nurture, understand, and evolve into a beautiful solution.
Thus, her team's mission for 2020 is "Love the Problem," and falling in love with problems they are!
Undoubtedly, she will help evolve problems into effective solutions across the Middle East and around the world. We eagerly look forward to her fearless leadership as we usher in the new decade.
Curious about the tools Dilchad uses for success?
She recognizes the following as her most crucial BRM tools:
Check them out and see how they help you advance in your role and organization!
Leave a Reply
You must be logged in to post a comment.