Why Business Relationship Manager Certification?
As we roll out our inaugural Certified Business Relationship Manager® (CBRM®) course I have received several recurring questions, so I thought it would be good to share them and our responses with you.
Why should a Business Relationship Manager become CBRM® certified?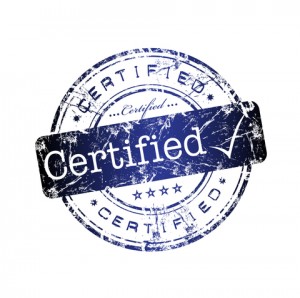 The CBRM®  certification signifies that you are a master Business Relationship Manager. That you have put in the required years of service as a BRM as well as can demonstrate the competencies needed in the BRM role.
Will Companies Require their Business Relationship Managers to hold CBRM® Certification?
Absolutely.  Companies are already reaching out to us, expressing their appreciation for the creation of the BRM Institute. The BRM role is really taking hold around the world. BRMs needed a place to look for quality training and definitive guidance on practice and procedures. For companies looking to hire BRMs, knowing a potential candidate has completed the years of practice, continued training to stay current, and is able to complete the certification exam will prove the candidate will be successful in the role and bring great value to the organization.
For companies looking to develop BRMs internally, availability of high quality professional training and certification will become an important resource and proof that the individual has mastered the required competencies.
How Do I achieve CBRM® Certification?
We are working with a leading 3rd-party certification services provider to offer CBRM® certification exams by the end of August. The exams will be delivered using the cutting-edge Virtual Proctor technology, which enables certification candidates to take the test in the comfort of their home or office without compromising the exam's integrity. Once available, you will be able to register for and take the exam 24/7/365 anywhere in the world—with only a reasonably fast internet connection and a webcam-enabled computer required to facilitate the exam session. While the exact format of the exam is still being finalized, it reflects the current best practices used by the other leading professional certification providers. We will also make sure that the price of the exam will make it sufficiently affordable for anyone who might wish to pursue the certification.
I am thinking about becoming a trainer for BRM certification courses. Should I attend the CBRM® course?
Absolutely.  We have several attendees who plan to teach BRM Institute-offered BRM certification courses. We are also delighted that several expert BRMs, who have enthusiastically stepped forward to assume long-term strategic roles within BRM Institute, will also be joining in Atlanta. With these master practitioners coming onboard, BRM Institute is now in better position than ever to continue establishing itself as an authoritative go-to source for the latest BRM knowledge and a trusted partner in professional development for Business Relationship Managers everywhere.
We are really looking forward to seeing you in Atlanta on July 22-24. Please do not hesitate to contact us with any questions.
Aaron Barnes
Co-founder and CEO
Business Relationship Management Institute
Related articles
Leave a Reply
You must be logged in to post a comment.