Nestlé to be Keynote Storyteller at BRMConnect Virtual 2020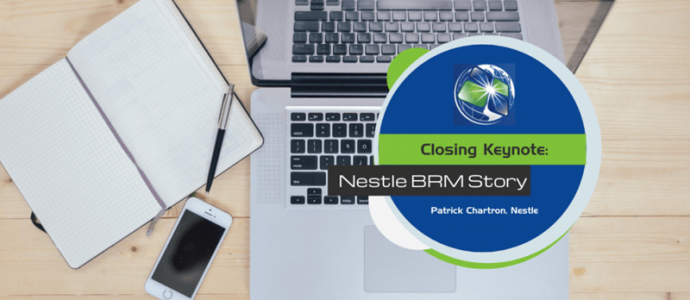 We are thrilled to announce the closing keynote presentation for the first ever World BRMConnect Virtual Conference! Representatives from Nestlé will share their story on how BRM is evolving their global organization. 
Patrick Chartron, Head of Information Technology in Switzerland and guiding force behind the BRM Academy, provides a sneak peek into the content of the presentation. 
The Power of a BRM Academy 
In 2018, Nestlé initiated a global shift in its Information Technology function from being a project-centered to a product-centered organization. To help facilitate this evolution, Filippo Catalano, Nestlé CIO, established an internal "BRM Academy" to develop its people for the massive transformation ahead in its operating model, organizational structure, culture and more.
As the BRM Academy sponsor, Patrick understood that without people an effective IT evolution could not take place. Thus, he set out to empower Nestlé's people through their BRM capability.
Advancing Business Relationship Management
Patrick and the BRM team operate on the simple principle of Baseline + 1. First, they would need to establish a BRM Academy baseline by assessing the level of Nestlé's BRM capability. From that baseline, they could only improve by leveraging BRM tools and support from the single, global BRM community. 
Nestlé's BRM team established this baseline through the Business Relationship Maturity Assessment. Currently, they have assessed 150+ relationships with an average of 3.63 out of 5, the highest level in the assessment. 
Nestlé leadership has identified 200+ IT leaders whose roles include BRM activities. With this baseline, their goal for 2021 is to certify anyone in IT who spends a fair amount of time with the business, and vice versa. With 6,000 people in the Nestlé IT community, the team relies on strategic tools to train their employees. 
Ultimately, they plan to advance the BRM capability by leveraging BRM training. Including, for instance, the BRMP® certification, BRM Fundamentals, and the Strategic Partnering Approach. 
Three Essential Mindsets for BRM Implementation
As the leader of Nestlé's BRM evolution, Patrick shares his wisdom and suggested actions on how to effectively advance BRM within any organization.
1. Adopt a passionate attitude.

"If you want to lead the implementation of BRM within your business, you need to own it. You need to have the endorsement from the Board [leadership]. By doing this, if you have the passion, then you will transmit your passion to the people to whom you reach out." – Patrick Chartron

Passion may be Nestlé's secret to effectively inspire 6,000 Technology employees in just one year.

2. Seek to understand everyone.

"There is no BRM stereotype. Everyone is different. The biggest enablers are the people who want to be a BRM. Listen to their needs, understand their strengths, and understand how you can help them." – Patrick Chartron

Listening is a core skill in the BRM repertoire.

3. Leverage your support.

"BRM Institute was the kickstart of Nestlé's BRM Academy. Without content, without contact, I couldn't have dreamed to have done what I've done." – Patrick Chartron

When advancing a BRM capability, you don't need to start from zero. There is a global BRM community of thousands of people excited to share their wisdom, tools, and experiences with you. Tap into this community and watch Nestlé's keynote presentation from your location of choice at BRMConnect Virtual 2020, August 24th-28th.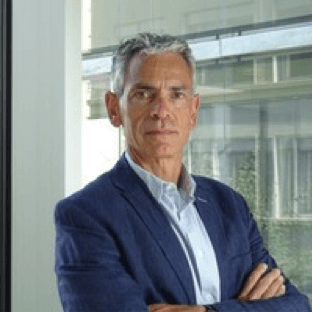 Patrick Chatron
Head of Information Technology in Switzerland, Nestlé
Born in France with qualifications in Computer Science, Patrick Chartron joined Nestlé in March 2000. With over 20 years of experience in Enterprise Resource Planning (ERP), he spent many years as Project Manager and Subject Matter Expert (SME) in both Manufacturing and Supply Chain. He is a senior leader who delivers and thrives in a multi-cultural environment, embraces and drives change, putting as much emphasis on the "HOW" as on the "WHAT", putting the "WHY" at the center of everything he does. He is a strong believer that internal and external collaborations are key drivers to be successful. He is the sponsor for the Business Relationship Management (BRM) pillar in Nestlé Technology Transformation.
Leave a Reply
You must be logged in to post a comment.