A Lean Approach to BRM Leads to Value Realization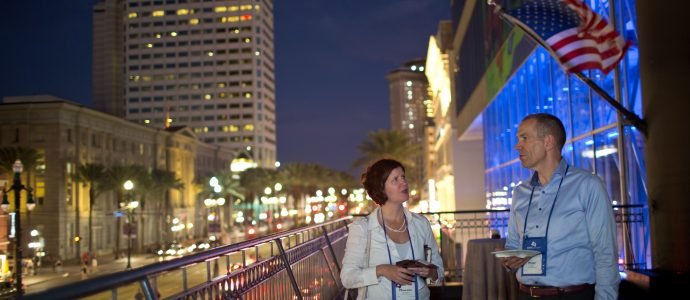 Success is not achieved through simply having a big idea. What happens when teams have an innovative idea or a solution to an existing problem, but lack a defined and unified vision to address these initiatives? Without involving pertinent team members at the decision-making and strategic levels, these valuable initiatives may never be realized.
 For this reason, Maureen Jesuthasan, CBRM® and her team developed an approach and mindset to achieve success with BRM; it requires convergence, continuity, and commitment. At BRMConnect 2019, Maureen presented a beautiful way to roll out the BRM model within your organization involving aspects of a LEAN approach.
"I was born to be a BRM. I believe that because, I have always had an innate desire to do the right thing, lift others up, and help them find their voice" – Maureen Jesuthasan, CBRM
®
Register now for the first webinar in, "The Journey to BRMConnect" Webinar Series | 2019 Conference Rewind: "BRM & Lean: Uncommon Blend" presented live by Maureen Jesuthasan. 
Keep reading for a sneak-peek of the topics Maureen will discuss more in depth in her live webinar on Wednesday, March 25th at 12:00 PM – 1:00 PM EDT. 
Drive achievement through convergence
True convergence encompasses how we think, how we act, and who we are as a culture. This applies to both organizations and teams striving for greater convergence within their work. When strategy is incorporated from the start, organizational leaders can create a culture of shared ownership and a trusted team approach to business.
Subsequently, new investments routinely connect to strategy, which engenders shared ownership of the results. Lastly, the celebration of value-based targets being achieved or the reduction of waste will increase the likelihood of on-time project delivery producing value-based outcomes.
Convergence requires continuity
In order to maintain successful convergence, there needs to be continuity in the applied workflows or frameworks that dictate an organization's processes. Maureen shared three areas where maintaining continuity is most vital; tactical hand-offs, strategic vision, and operational outcomes.
Tactical Hand-offs:
Strategic Vision:
Operational Outcomes:

Applied Frameworks: BRM & Lean Six Sigma
Purpose: Track and measure if outcomes are reflective of value targets. Identify and record opportunities for improvement within a CSI backlog.
Techniques: Value Management & Continual Service Improvement
Change requires commitment.
Organization Change Management fosters commitment within an organization. This change management should involve governance, continuity, ownership, continual service improvement, and transition management.
"What I love as a BRM is being able to help my partners get it right the first time. BRMs help people discover what true value and purpose is through innovation or in the form of solving or reducing a known problem."

– Maureen Jesuthasan, CBRM®
In her presentation at BRMConnect 2019, Maureen shared two different use cases to demonstrate the various workflows allowing for BRM to drive innovation and provide comprehensive solutions.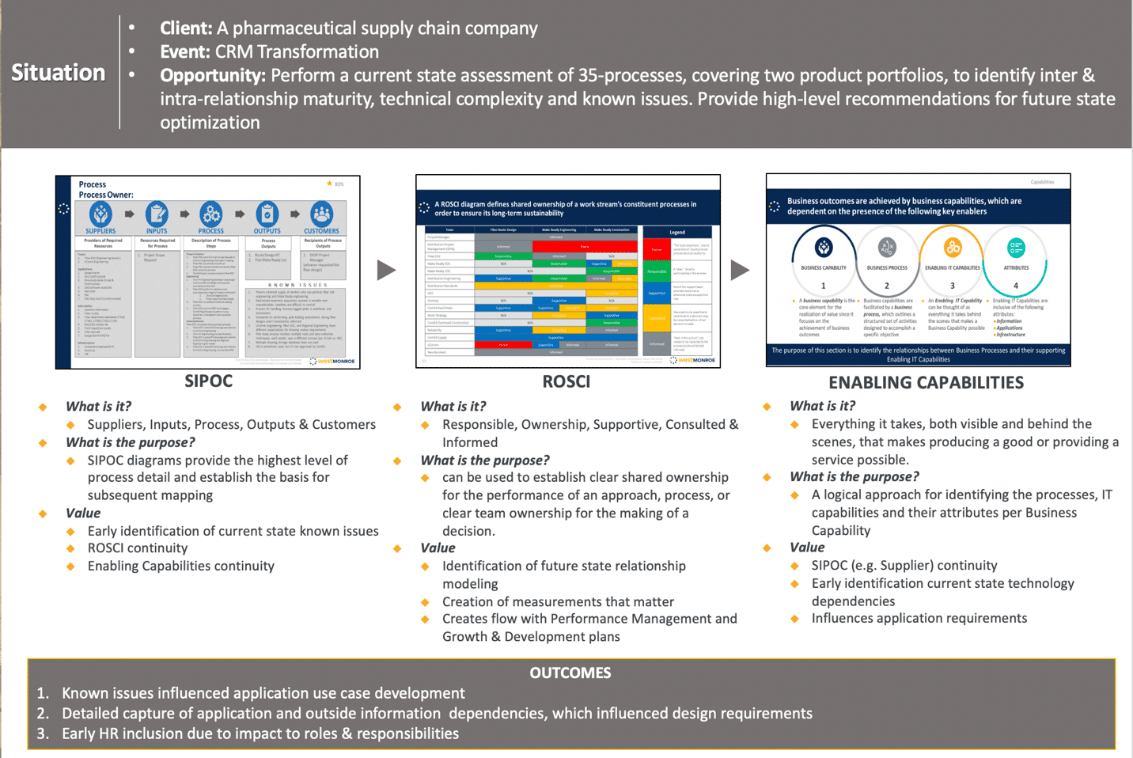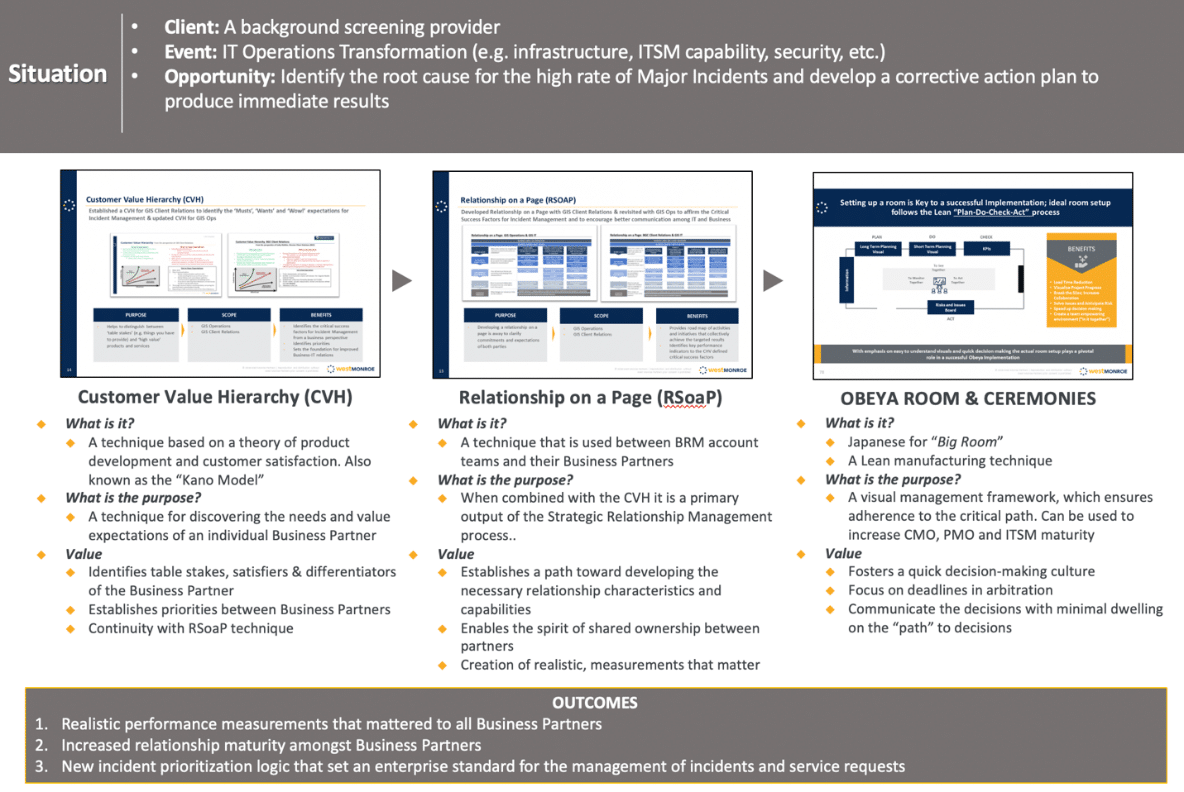 Looking to get started on implementing one of these approaches?
Find support as a Professional Member of the connected, global BRM community!
Leave a Reply
You must be logged in to post a comment.