Essential Reading for BRMs in 2022: Books to Light Your Path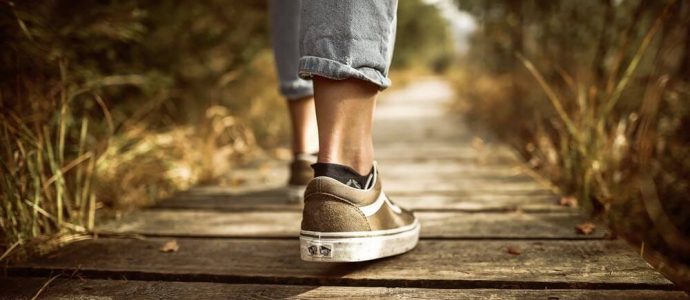 Spring has sprung!
We're kicking off the month of May with a reading list of books to feed your passion for business relationship management.
Whether you love to set goals; have a chance for a fresh, clean start; or aim to leap forward to work on professional or personal aspirations; it's time to embrace spring with a renewed excitement for all of the opportunities it may hold. As the sunny days start to outnumber the stormy ones, we're taking a moment to list (in no particular order) seven influential books that we feel will strengthen your skills and spark excitement toward building better relationships.
Did you know: Many of these titles are recommended reads by our 2021 BRMConnect storytellers!
Leading from the Middle: A Playbook for Managers to Influence Up, Down, and Across the Organization
Mauz delivers an insightful and practical guide for the backbone of an organization, breaking down siloes to communicate and influence across functions. You'll learn the skills and mindsets needed to be an effective influencer throughout your organization and overcome challenges to drive a real lasting impact. 
The Leaderful Fieldbook: Strategies and Activities for Developing Leadership in Everyone
Our current global economy demands a new type of leadership, one that is collective and collaborative, where solutions and vision are co-created by everyone. Leadership practices can, and must, be collective and concurrent—people serving as leaders together at the same time—but what does the practical application of that initiative mean? Find the real-life approaches in this great book. 
In this revelatory new book, Simon Sinek offers a framework for leading with an infinite mindset. On one hand, none of us can resist the fleeting thrills of a promotion earned or a tournament won, yet these rewards fade quickly. In pursuit of a just cause, we will commit to a vision of a future world so appealing that we will build it week after week, month after month, year after year. Although we do not know the exact form this world will take, working toward it gives our work and our lives meaning.
BRM Explained : The Collected Works
Relationships are everywhere in your organization. Great work relationships transcend functions, levels, and even backgrounds. People provide the energy for organizations to thrive, and the quality of value produced relies on the relationships between people. A truly relationship-centered organization thrives by enhancing its BRM capability. This collected works introduces and focuses on business relationship management capabilities with articles curated from BRM Institute's body of knowledge. One of the advantages of BRM Explained is that it can be used as a prep tool for the BRMP® course/certification or as a foundational overview of the art and practice of business relationship management.
Change the Culture, Change the Game
by Roger Connors and Tom Smith
Evolving organizational culture starts with relationships. By nurturing, shaping, and investing in those relationships, the organization can achieve record-breaking results, all by focusing on every organization's greatest asset: its people. This book will be a great addition to any BRM's library.
The Big Leap: Conquer Your Hidden Fear and Take Life to the Next Level
This New York Times best-selling author demonstrates how to go beyond your internal limits, release outdated fears, and learn a whole new set of powerful skills and habits to liberate your authentic greatness. Featured during storyteller Nicole Eltom's 2021 BRMConnect presentation, this book aims to unlock your potential and allow abundance to enter your life. 
Time, Talent, Energy: Overcome Organizational Draf and Unleash Your Team's Productive Power
Liberate your people's time, talent, and energy and unleash your organization's productive power with this great read. Providing a practical framework, this book shows leaders how to identify and apply solutions to causes of organizational drag. Packed with practical insights, you'll be glad you picked this one up!
Leave a Reply
You must be logged in to post a comment.