The Risky Business of Distributed Power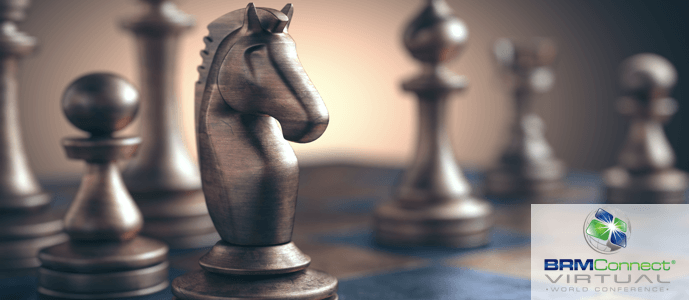 "What if in trying to overpower each other, we've been slowly but surely destroying the world around us? Perhaps it is time for a new model of power. That model is distributed power." – Baziel Barends
As BRMConnect Virtual 2020 ends today, Baziel Barends reminds you just how powerful you are as a BRM.
In a polished and emotional presentation titled 'The Risky Business of Distributed Power', Baz captivates attention from the very beginning. He closes with a heartfelt message, inspiring attendees to return to their organizations and evolve their relationships with power.
Baz shares his storied experience with power during the presentation, employing humility and vulnerability – from being a chicken delivery driver to an IT Executive of over 15 years at a multinational fashion retailer to the author of an MBA thesis on power.
Every organization has a power hierarchy. Traditionally, power is concentrated with a few select leaders at the top. These leaders make demands and direct everyone below them. However, as organizations evolve, they transition from a 'Power To' model to a more effective model of distributed power. Instead of top leaders retaining power to themselves, distributed power encourages a collective sense of autonomy and motivation.
As champions of shared ownership, BRMs can be the centers for distributed power. Being fearless in your role will bring purpose, passion, and leadership to everyone in your organization. In his presentation, Baz shares why power matters, he covers the risks and value of distributed power, and he teaches how you can shift your power as a BRM.
"To take on this transition, the biggest risk is not taking it on at all. As BRMs and as leaders, we are at the forefront of this journey. Embrace these concepts of shared ownership, of infinite value, of Relationshipism."   
–
Baziel Barends
 Registered attendees who missed this session or the Live Q&A can access it through the BRMConnect Virtual platform via mobile app or web browser.
If you were unable to attend this year's BRMConnect Virtual, you can still access the valuable recorded sessions and live Q&A with BRMConnect On-Demand until September 30th.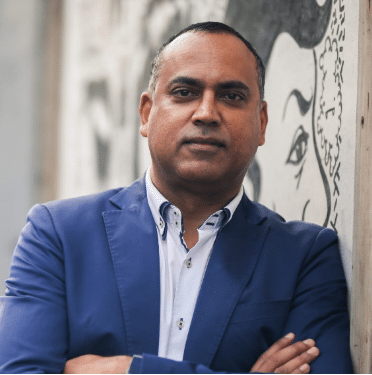 About the Storyteller
Founder of Radishweed Consulting focused on sustainable digital transformation. Member of BRM institute chapter in South Africa responsible for Western Cape Region. Previously, IT executive in large South African retailer called The Foschini Group, with leadership responsibilities over twenty years including Merchandise, Manufacturing, Logistics Systems as well as IT Service Management, PMO and Business Relationship Management teams.
Leave a Reply
You must be logged in to post a comment.