BRM in 2030 and Beyond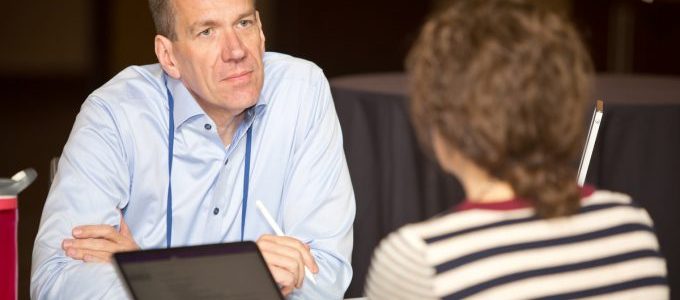 Peter Lijnse is a true thought leader. 
If you missed his insightful presentation at BRMConnect 2019, BRM in 2030 and Beyond, he didn't give us certainties. He didn't give us predictions about the future. He gave us something better. 
Peter gave us questions and ideas to consider NOW to prepare ourselves for a vastly different and complex future.
"The future is not given to people. The future is made. And the future is made through the community."
– Peter Lijnse, experienced Business Relationship Management (BRM) leadership coach, speaker and facilitator.
Our biggest challenge as BRMs, and also our biggest opportunity, is managing complexity. It starts by avoiding processes and questioning our habits. The moment something becomes part of a process for us, then we stop being challenged. Thus, by passing ownership of those routine behaviors to somebody else, two things happen:
We free mental space for ourselves to pursue new complexities and areas for innovation.

We bring in different perspective to the habits we formed for the new owner to iterate and improve upon our work.
Leave a Reply
You must be logged in to post a comment.