The Key to Thrive: Suresh GP, MBRM, Weighs In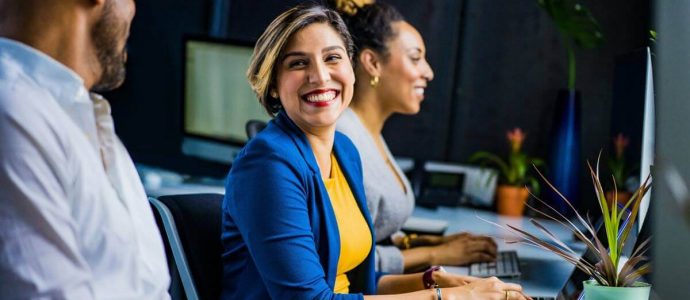 Interview with Suresh GP, MBRM®
Suresh GP is an invaluable mentor who motivates organizational leaders around the world with his way of training, consulting, and simulations. A skilled leader himself, he now focuses on highlighting business relationship managers (BRMs) in specific niches like health care, aviation, and banking to create more awareness and information sharing.
Adding to his already impressive resume, Suresh has trained more than 100 people in the past year, in both public- and private-sector organizations.
 As a true ambassador to the BRM role, capability, and philosophy, we were honored to sit down with him recently to discuss the profession. His thoughts truly illuminate what it means to be a business relationship manager and to operate within the single, global BRM community. 
Question: What is your organization doing to support shared ownership?
"We at TaUB Solutions are inspired by the definiteness of our purpose to take our clients and partners to envisioned strategic outcomes (taking you beyond).
We believe all our functions of marketing, sales, HR, and finance leaders have a trusted network of building collaborative partnerships with the end-client experience in mind. We constantly brainstorm to improve the experience management index by making changes to attitude, behavior, and cultures. The P/L results are a net result of the valuable contributions of all our business functions with a shared purpose. We have seen a substantial growth over the last six years in India, Singapore, and the USA by following the business-functional convergence model."
Question: How has attending BRMConnect impacted you?
"I have been attending BRMConnect conferences since 2016, from the time I was introduced to BRM Institute and BRMP in 2015. I have had the opportunity to brainstorm with some of the fascinating minds—BRM practitioners across the globe—in the last five years. This has been instrumental to build an enormous wealth of knowledge, experience, and expertise to further BRM as a capability in my leadership role as managing director for three entities. I have also been able to volunteer myself for the APAC Region as a community of interest leader, and also speak and deliver workshops at every BRMConnect conference. Acknowledgement by the BRM Institute as a Trail Blazer (2016), BRM Coach/Trainer (2019), Global Community Impact (2020), and Top 2021 BRM (2021), has built my brand recognition to spearhead the value of BRM across the globe."
Question: How do you advocate for organizations to be relationship-centered?
"The focus toward the triple bottom line has been a very powerful differentiator for organizations worldwide (purpose, people, planet). Every organization, in spite of being public or private, have strategic goals to be accomplished in these unprecedented times (VUCA world). The relationship-centered organization is the way forward for every organization to build an ecosystem of partnership, trust, and shared goals to achieve their intended purpose. Every function plays an important role to drive value across the chain, and their essential DNA to make this happen would be relationships."
Question: What do you value most about your BRM Institute Professional Membership?
"We have over 20,000 members globally signed up with BRM Institute Professional Memberships. We constantly share our experiences, questions, best practices, and templates, and support the community of practices and communities of interest. We also network through webinars, meet-ups, lounges, BRM Twitter chats, and workshops. All the BRMConnect session recordings are available free for access to members including BRMBOK and other white papers. I have made a lot of friends around the globe over the years with this aspect of building a single, global BRM community."
Suresh, thank you so much for sitting down with us and sharing your invaluable thoughts! We can't wait to see what this next year brings for you as you continue to work tirelessly to advance this community.
Friends, readers, BRMs: If you'd like to see what the fuss is all about, sign up for BRMConnect today!
You will further your skills, make crucial connections, and gain access to a body of knowledge that is second to none!
Leave a Reply
You must be logged in to post a comment.