The Key to Thrive: Jeremy Semmelroth, BRMP, Weighs In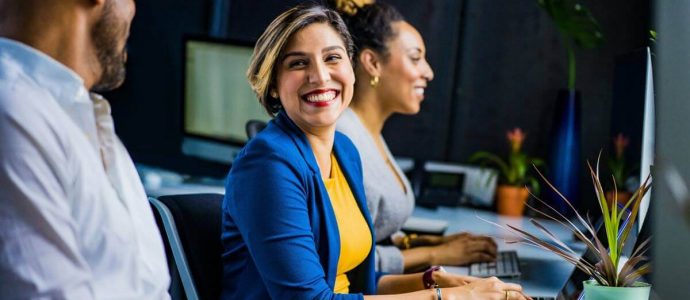 Interview with Jeremy Semmelroth, BRMP®
We were fortunate enough to chat with Jeremy Semmelroth recently, and we can't wait to share his thoughts with you here today. Jeremy has been an IT business relationship manager (BRM) at the Cleveland Clinic for six years and is highly respected by his peers. As a senior BRM, Jeremy mentors new BRMs and is always willing to share his knowledge with the team. Today, we are honored to be included in that "team," as he shares his valuable input with us.
Question: How has attending BRMConnect impacted you?
"It's an opportunity to connect with people I was working with at BRM Institute that I just hadn't met in person. That, of course, has made our continuing work since then that much better, because you've actually met this person, and you've seen their face, and you've talked with them, you've had lunch with them. You've sat in seminars and learned how much better you can get at speaking. Yeah, that one was fantastic."
Question: How do you advocate for organizations to be relationship-centered?
"The relationship aspect is something that people like us, people with integrity, who have sort of an entrepreneurial spirit, we understand that we need to make those relationships in a way that is meaningful and produces value. That is what this role is about, and that is why I'm an advocate for the role—because I've seen it."
Question: What do you value most about your BRM Institute Professional Membership?
"When we can say, 'Hey, we have this problem that we just feel like we're all alone over here,' and then we post it out there (in the BRM community), and then all of a sudden, you just get all of this support. You have this outpouring of support and ideas come in on how to help you. It's having that support mechanism that is based on those relationships that is my most prized thing out of the membership."
Thank you, Jeremy! We, too, feel that this community is infinitely valuable, and we hope to continue serving many more like you in the years to come.  
Friends, if you'd like to tap into the resources that the BRMConnect community brings, sign up now. You won't regret it.
Leave a Reply
You must be logged in to post a comment.