Re-Valuing Your BRM Career Intentions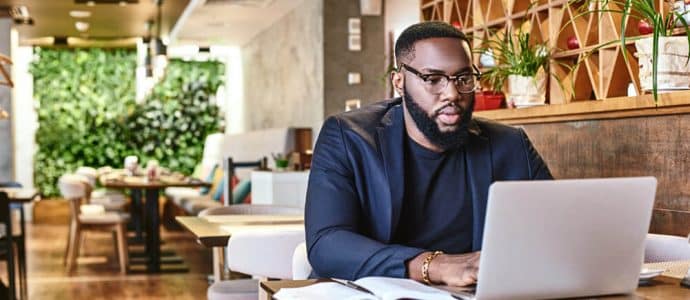 It's that time of year again, the time to sit and ponder your career and life choices. It's funny how humanity is programmed to "ponder choices" every 12 months. Maybe Julius Caesar was responsible since he established a 12-month calendar. Or, perhaps we could point fingers at Henry Ford who created the eight-hours-a-day, five-day workweek. But honestly, we should eye the ancient Babylonians who created the New Year's Resolution a whopping 4,000 years ago!
Regardless of the origin, though, most people find the ritual of reassessing their professional lives in the new year a comforting habit.
So, keeping in step with the ancient Babylonian "resolution setting," here are some prompts and actions to get you motivated to re-value your BRM career intentions.
Re-Valuing Your Career Intentions
Search out knowledge.

Read articles and blogs related to your industry/function.
Listen to podcasts.
Create content to share.
Join organizations/associations/online communities.
Check out

 

BRM Institute's website.

Become a member.
Renew your

 

membership.
Visit the

 

Online Campus

 

and the

 

BRMBOK

 

(paid membership required to access).

Research templets, tools, techniques, and examples.
Watch webinars and related videos.
Build strategic relationships.
Check out certification maintenance programs.

Gain certifications and earn Credits for Professional Development (CPDs).
Renewing Your Relationships
Make a conscious choice to be present.

In virtual meetings:

Be an active listener.
Refrain from answering email.
Turn off chat/messaging.
Close all windows that will steal your attention.
Keep your camera on.
Participate in the conversation.
Put your phone away.
Put away other work not related to the meeting.

In in-person meetings:

Make eye contact.
Be an active listener.
Put your phone on silent.
Avoid looking at your phone or answering calls.
Participate in the discussion.
Stay on topic/make clear points.

In all circumstances:

Treat people with respect.
Listen and answer appropriately.
Remain inclusive and open-minded.
Reserve space for growth and opportunities.

Learn active listening/be an active listener.

Learn tricks to active listening.
Refrain from answering right away.
Allow for uncomfortable gaps of silence.

Build better relationships with your team inside and outside of the work.

Be present.
Be an active listener.
Authentically participate.
Interact, respond, and ask questions.
Respect their time and yours.
Be sincere in your actions and reactions.
Remodeling Your Habits
Change your mindset.

Start a gratitude/affirmation journal.
Make small changes in your language.
Be clear.
State what you want instead of what you do not want.
Create space for grace.
Practice positive self-talk.

Let go of toxic work relationships.

Create boundaries.
Decide to stop reacting.
Create positive self-talk.
Ask for mediation.
Create a buffer by:

Talking to leadership for a solution.
Only communicating via email (if you must communicate).
Working with someone else in the department.
Avoiding escalation of discord.

Learn to do better with diversity, differences of opinion, and inclusion.

Accept people who are different.
Take opportunities to learn about other people.
Be an active listener.
Don't hurry to get your point across.
Invite people to participate in activities.
Make space for understanding.
Create opportunities for conversations.

Pay it forward.

Do something without expecting anything in return.
Help someone because it's the right thing to do.
Share knowledge.
Participate in relationship building.
If possible, without them knowing, pay for someone's:

Coffee/drink.
Bridge toll.
Lunch.
Groceries.
Gas.
Reconsidering Your Future
Reevaluate where you are and where you want to be.

Set up time to think about your career goals.
Review and update your resume.
Make a pro/con list.
Write out goals.
Create a vision board.
Talk to someone who has earned your trust.

Sit with your fear, and figure out what's driving your decisions.

Acknowledge all of your fears, no matter how big/small.
Journal about your fears, no matter how big/small.
Create boundaries.
Think about what scares you, including:

Failing.
Getting fired.
Uncertainty.
Change.
Lack of income.
Being underqualified.
Catastrophizing stories.
Lack of self-confidence
Deep rooted self-deprecation.
If it isn't fear, what's stopping you?

Come up with ways to work through your fears by:

Writing about fears.
Prioritizing fears from biggest to smallest.
Creating a plan to work on your fears one at a time.
Crafting solutions (no matter how ridiculous they may seem).
Using your solution to work through your fear.
Asking for help from family, friends, or co-workers.

Seek professional help if your fear is:

Debilitating or impeding your day-to-day living.
Beyond help from family, friends, or co-workers.
Too much to bear on your own.
You are the only one who can make the step to advance your career.
You get to decide if re-valuing your BRM career is worth it or not. Why not take the beginning of 2023 to detangle from last year's stale ideas, unrealistic expectations, and stagnant growth and be different, daring, and innovating? The new year provides the mental reset and perfect opportunity to re-value your BRM career intentions!
Leave a Reply
You must be logged in to post a comment.