Updated and Expanded BRM Training Webinar Series Is Now Open for Registration!
Since Business Relationship Management Institute membership and webinar enrollment began last week, many of our new Founding Members signed up for our BRM Training Webinar Series events. Always eager to learn and improve in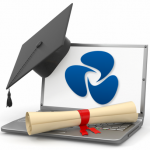 their BRM roles, several BRM Institute members reached out to us requesting to update our once-a-month series of three identical webinars, which was originally designed to provide a periodic introduction to the BRM role, to cover three different topics. We listened. Now, it is our pleasure to introduce the updated and expanded BRM Training Webinar Series, which now covers three different topics:
"Introduction to the BRM Role"—April 26, 2013, 12:00PM-1:00PM, EST
"Challenges and Implications of the BRM Role"—May 17, 2013, 12:00PM-1:00PM EST
"The BRM Role and Organizational Clarity"—June 14, 2013, 9:00AM-10:00AM EST
If you have already registered for one or more of these events, your registration information has been automatically updated to reflect the new topics. Detailed webinar agendas and unique GoToWebinar registration links are provided in the webinar registration fliers available for download through the corresponding event registration entries in your MyBRM Institute profile.
All of our webinars are free for BRM Institute members or $95 for non-members. If you wish to become a member to attend these and any other webinars we may offer for free, please purchase a membership first to gain access to the members-only webinar registration option.
Shortly after each webinar, a recording of the event will be available for download. BRM Institute members will be able to download the recordings at no charge from Webinar Recordings Archive. Non-members will be able to purchase the recording for $65 each. Please feel free to contact us with any questions. We are looking forward to meeting you at the webinar! Thank you very much for your support!
Leave a Reply
You must be logged in to post a comment.