10k BRMPs!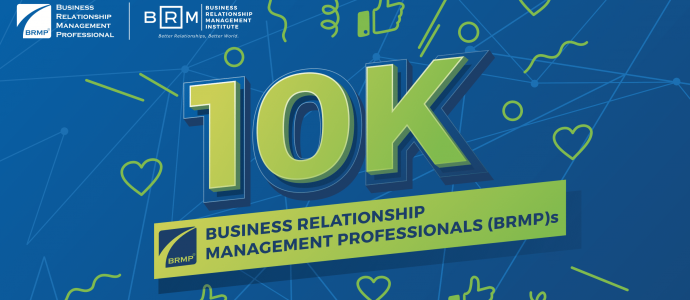 BRM Institute is thrilled to announce the single, global BRM community has reached a significant milestone – the certification of our 10,000th Business Relationship Management Professional (BRMP®)!
This achievement is a testament to the impact of BRM as it grows exponentially around the globe. 
As the demand for effective business relationship management continues to grow, BRM Institute is proud to have played a pivotal role in equipping professionals with the skills and knowledge needed to thrive in this critical field. The BRMP certification program has been designed to provide individuals with a comprehensive understanding of the principles and practices of business relationship management, enabling them to build strong, mutually beneficial relationships with their partners.
The BRMP certification, launched in 2014, is recognized as THE credential for acquiring the fundamental skills required to start evolving culture. Relationships are everywhere; individuals from any profession can benefit from the skills acquired through the BRMP certification, be it HR, IT, or any other field. The skills obtained by certification holders are transferable to any position, making it a valuable asset for career growth and development.
Congratulations to the 10,000th BRMP!
"It is an honor to be the winner of this milestone in the BRM community. The Business Relationship Management Professional certification provides the essential skills that anyone can use, in any role that will help them to advance their relationship and partner building skills. I look forward to celebrating this accomplishment with everyone in the community at the BRMConnect Conference in Portland, Oregon!"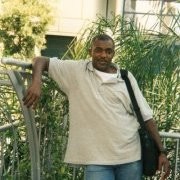 Oludahunsi Ogidi, BRMP | Quality Assurance NNPC
Endorsed by learners
As a part of celebrating this major milestone, our training partner APMG conducted a survey of BRMP traning and certification candidates to seek their feedback. Here are a few responses.
·
96% of respondents to APMG's BRMP candidate survey felt the learning/training experience has had a positive impact on their ability to manage business relationships.
· 96% of respondents to APMG's BRMP candidate survey felt the learning/training experience has increased their confidence as a relationship management professional.
· 96% of respondents to APMG's BRMP candidate survey selected either "Yes" or "Probably" when asked if their BRMP certification status has helped (or will help) to secure a new role or promotion.
Leave a Reply
You must be logged in to post a comment.