Svetlana Sidenko is named BRM Institute Regional Ambassador for the Canadian region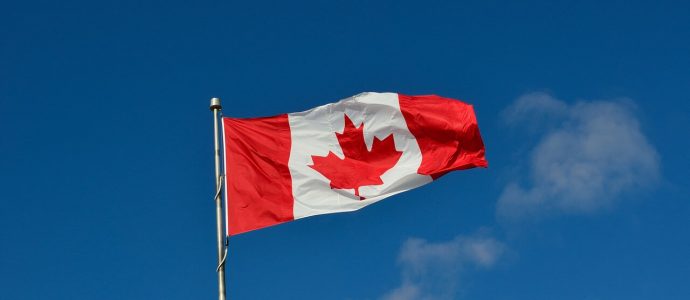 A long-standing member of BRM Institute, Svetlana's commitment to the Canadian BRM community is unparalleled.
It is with great honor that we announce the appointment of Svetlana Sidenko to the role of BRM Institute Regional Ambassador for the Canadian region. Since BRM Institute was established in 2013, Svetlana has been a trailblazer and advocate of business relationship management through training, consulting, and advocacy efforts. She has also been instrumental in raising awareness of BRM and developing the BRM practice in Canada.
Under Svetlana's leadership, Canadian BRMs can look forward to professional development through coaching and mentoring, as well as increased accessibility through her adaptation of BRM content in French, accomplished in order to better meet the needs of the Canadian community in both official languages.
Svetlana is also founder and president of IT Chapter, a prolific training and consulting firm based in Montreal. Under her leadership, IT Chapter has become a center of excellence in business and IT practices, certifying hundreds of students in various IT disciplines.
Svetlana's commitment to BRM best practices, passion for teaching, knowledge-sharing, and dedication to the discipline of business relationship management make her an exciting and inspirational force in the Canadian region.
The Global Ambassador program is a critical component of BRM Institute's efforts to help create a sustainable future for our members and organizations worldwide.
We are thrilled that Svetlana will represent BRM Institute to bring immeasurable value to this part of the world. We congratulate and welcome her to her new role as Regional Ambassador for the Canadian region, and we look forward to seeing where her expertise and leadership takes the Canadian BRM community in the near future.
Svetlana Sidenko has spent over eighteen years in management, including sixteen years in IT. Over the years, she has led teams and participated in numerous business transformation initiatives, including building organizational structures (PMO, SMO, QMO, AMO) and balancing scorecards. She has trained hundreds of students in BRMP®, ITIL®, CobiT®, TIPA, project management, change management, and other disciplines. Svetlana is also the co-founder and president of IT Chapter, a Montreal-based company that specializes in BRM consulting and training.
Her expertise lies in business relationship management, IT governance, project and program management, PMO, business transformations and transition management, maturity assessments, ITSM, service desks and service management offices, quality management, and continual improvement. 
FIND HER ON SOCIAL MEDIA

 LinkedIn