The 2022 World BRMConnect Conference: Stronger Together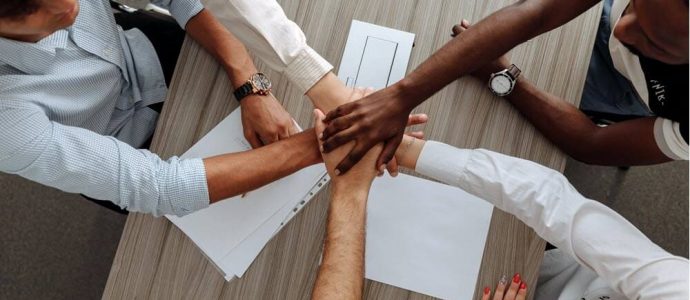 "Many hands make light work." An old English proverb that is as relevant today as it was in the 1300s when it originated.
This year, the theme for the BRMConnect conference in San Antonio, Texas, is "Stronger Together."
Whew, cue the goosebumps!
It's not hard to recognize that being stronger together is exactly what this world needs. Divisive temperaments and jagged tears in human connection have been given front-and-center attention in the minds of humanity.
Have we forgotten the power of being stronger together? I don't think so. We just need that little nudge to be reminded that when we come together to build relationships, respect diversity, and connect with each other, we become stronger together!
It starts within each and every one of us, the single, global BRM community. ALL of our relationships are the result of our actions. We are the deciding factor in all of our interactions within and outside of our organizations and community around the world.
Divided, we are weakened and underserved; however, together, we build strength and converge to create a world that is stronger together! It starts within you, the decision to adopt a growth mindset and build upon the tools and capabilities you already possess.
This year, BRMConnect is the perfect place to find your why.
From the dynamic keynote speakers to the innovative storytellers, BRMConnect will be the perfect place to kickstart your renewed commitment to who you are. It's the best opportunity to disconnect from now, and from limited thinking, and converge with the new approach to embracing your infinite potential.
Isn't it time to say yes to what you want for yourself and your organization? Who doesn't want to be
 

stronger together?

As a matter of fact, how about we start a grassroots campaign to declare the entire month of October as the "Stronger Together" month! Who's with me?

Don't worry if you can't make it in-person, BRMConnect has virtual tickets on sale for a limited time only! Grab your virtual seat and attend from the comfort of your home or office. No special code required. Restrictions apply, tickets purchased prior are not eligible for discount or refund, discount cannot be combined.
Leave a Reply
You must be logged in to post a comment.