Adopting a Shared Language Drives Business Value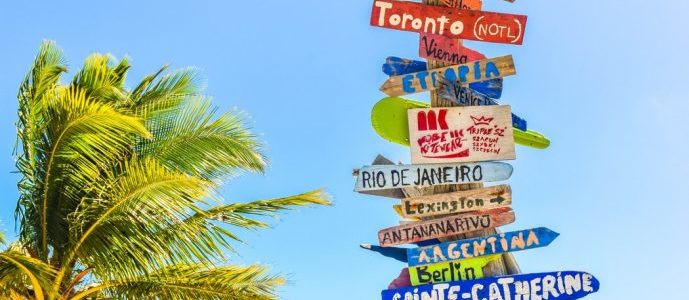 If you've spent any time around the tech industry, you've heard the lingo. Acronyms abound, and anyone who doesn't have a degree in Computer Science would be hard-pressed to explain what's being said in a room full of seasoned programmers.
But language isn't meant to be exclusive. The role of language aims to bring people together and mutually help them align their objectives. In fact, sharing a common language — using similar terminology and a similar vocabulary — may even optimize business outcomes.
Language Varies Widely across Societies and Organizations
Today's industries are converging in more ways than ever before. Those intersections highlight the barriers organizations face when their partners, customers, and colleagues lack a common vernacular. Certainly, language barriers exist from a geographical standpoint, but even organizations within the same country may use their business vocabulary differently, which leads to confusion.
Thankfully, learning the language of others and developing a shared language can help foster better teamwork and more rational decision-making.
Language – The Foundation for Societal and Organizational Cultures
Throughout societies, language serves not only as a means of communication but also as a marker of identity. Moreover, this fact remains true in a professional sense as well.
Admittedly, experts like to revel in the exclusivity of their conversations. While discussing complex industry subjects with colleagues, they can take no small amount of pleasure in knowing the people around them understand little through their word choice.
However, language serves a bridge between people too, helping them build camaraderie, strong relationships, and common purpose. Those colleagues who share a common language also share that common purpose. Hence, because of the language they use together, they feel a part of something meaningful and larger than themselves.
Ultimately, shared language helps coworkers communicate, collaborate, and innovate.
In addition, a wealth of evidence exists on how learning new languages positively impacts one's psyche. According to Psychology Today, learning new languages can make people more rational.
For example, if an organization partners with another business, they may have wildly different ideas about what certain terms mean, even if they are both in the same industry. Often, this barrier may influence both sides to work unilaterally, with little information sharing. But if they unite to create a shared language accepted by both, their decision-making processes become more rational and collaborative.
Strong Leadership Relies on Unifying Language
To navigate today's interconnected business world, leaders, entrepreneurs, and teams must build bridges with language, not walls. Although this feat proves difficult, you can establish shared language through a variety of methods.
Strategies to Develop Shared Language
Generate a list of language terms unique to your organization
Define the team language during the onboarding process
Encourage communication between team members, departments, and business partners
Prepare an introductory training program for new team members and partners
Identify points of miscommunication and learn from mistakes
Adopt language commonly used in industry for improved communication with other organizations
Alas, much of this responsibility falls on business leadership, who must trailblaze by harnessing the power of language.
While it may seem reasonable for leaders to use business lingo and indulge in exclusive language with their colleagues, building barriers with language will not help their teams thrive.
Instead, leaders need to express problems and outcomes in human terms — that is, in an understandable way that empowers all employees. In this sense, encouraging one's team to use shared language ties directly into business relationship management (BRM).
BRM itself possesses its own language and culture. But as a practice, BRM centers around fostering value-producing business relationships unique to each organization. Thus, by harnessing a set of core competencies such as knowledge and skill, business relationship managers can address the communication gap between leadership and employees by establishing shared language.
Encourage Your Team to Use a Common Language
Sharing a common language remains an effective way to foster teamwork and success. Putting lingo and terminology aside, leaders can use language to help their teams develop their competencies, work together to solve problems, and generate new possibilities.
To learn more about how language can impact business success, join the BRM community today, or check out how to reflect on the language you use.
Leave a Reply
You must be logged in to post a comment.