Business Relationship Management Establishes Technology as Strategic Partners for Honda Auto Plant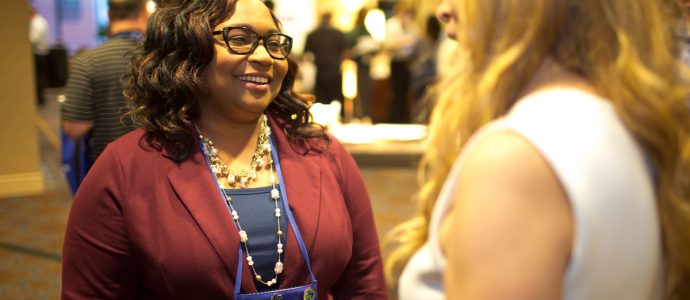 Challenge:

Honda Manufacturing of Alabama (HMA) employs 6,000 associates and contractors. Large teams moving at a fast pace created less than optimal communication inside and outside of the technology department. This subpar communication created barriers of distrust and lack of understanding of how to engage the technology department. This ultimately made it difficult for other departments to navigate technology's processes and procedures.
Solution:

HMA's technology leadership actively and intentionally advanced a BRM capability to assess the organization's relationship and determine the solutions needed. By advancing BRM, technology converged with business as a strategic partner and gained greater shared ownership of strategy and results. This empowered the technology team to deliver strong solutions and provide support to showcase value immediately to the rest of the organization.
Result: 

Developing relationships with each business area HMA's technology team partners with ultimately enhanced the effectiveness and results of each project. For example, with the launch of HMA's new application for remote access, technology's BRM effort shaped the demand and ensured strategic communications for plant wide consumption of the new mobile app. Through the relationship-focused principles of BRM, technology and its partners jointly accomplished a seamless execution of the application.
Advancing BRM Capabilities Drives Organizational Value
With an annual production capacity of 340,000 vehicles and V-6 engines involving more than 6,000 associates and contractors, mass-production must operate smoothly at Honda Manufacturing of Alabama (HMA). Unsurprisingly, technology is an integral part of day-to-day operations.
As HMA's CIO began to assess technology's relationships with the rest of the organization, it was clear teams and departments operated in a manner which led to poor communication with technology. Additionally, with a lack understanding of the process or procedure to engage, business partners experienced difficulty navigating technology.
As a result, there was confusion around roles and responsibilities which perpetuated technology-caused production downtime. Leadership within HMA's technology department knew they needed a solution to break down the barriers of distrust between technology and its partners.
The Solution: Business Relationship Management
"I believe I was born to be a BRM. I was a BRM before I really knew what a BRM was. I have always negotiated deals and been the collaborator in my family," stated Terri Mayes, IT Relationship and Customer Experience Manager at HMA. "Now I get to do this and get paid for it; it's a total dream."
After two years as the Business Analyst / Project Manager with HMA, the CIO approached Mayes with a new role opportunity advancing what is called business relationship management (BRM). What little was described to her about the role and capability resonated so deeply with Mayes, she immediately accepted the challenge and opportunity to become the sole full-time BRM within the organization.
Initially, one of the bigger challenges was helping people within HMA to understand what BRM is and how a relationship management capability can increase value for the organization. For this reason, Mayes operated tactically and strategically as a BRM, despite technology being viewed as just an "order taker" by some areas of the organization.
When looking to make immediate and strategic impact, Mayes relied on proven BRM tools.
"Right out the gate, I was able to assess our organization's relationships using the Business Relationship Maturity Model," Mayes recalled. "Then I monitored our progress through Demand Governance and Value Chain Capabilities. Managing the relationships and value solutions have been a very important part of my day-to-day activities. If we [technology] are not able to deliver solutions that add value, it is very difficult to get adoption of those solutions. Where we have excelled is in creating solutions and providing support that showcases value immediately. We looked for quick wins and areas to provide big impacts first. This approach has served us well."
Quick BRM Value-Add
Mayes was able to support the rollout of a new internal security application for remote access through advancing BRM principles daily. Mayes met with company executives and other departments involved in the project to develop an implementation and communications plan for plant-wide consumption of the app. The increased communication and support ultimately minimized the number of issues experienced.
In order to gain further adoption and understanding of BRM capabilities, Mayes partnered with her CIO and Division Manager, and met with leaders across the organization to explain the role and demonstrate the value of the discipline. These relationship-building efforts led to the addition of other BRMs as well as technology making strides towards being recognized as a strategic partner throughout the organization.
Human beings are habitual by nature and often resistant to change. In order to advance a BRM capability, it sometimes requires an evolution of organizational culture to one of shared ownership. To accomplish this shift, Mayes and her supportive leadership chose to lead by example.
"HMA is a production-oriented organization, so the mentality is all about getting 'my piece of the puzzle completed' so it doesn't impact the rest of the production line. It's difficult to get people to think we instead of me. People are reluctant to change and will resist you all the way when they don't see the benefit of change.

So, rather than try to convince people to change, we just changed. First, our leadership changed. Things that used to be acceptable no longer were. It began with upholding shared ownership of individual and team areas. Next we established new roles like the Relationship Manager to encourage culture evolution. From there, we improved technology capabilities such as project delivery, help desk, new laptop deployments, end-of-lease laptop turnarounds and cell phone support.

Our CIO would say, how can our business partners trust us to be involved in strategic conversations if we cannot deliver a cell phone or a laptop properly?

Credibility is everything! Slowly, but surely, we were engaged more and given more ownership within the organization. Now we are viewed as a strategic partner, not just order takers. We are invited into discussions and encouraged to help other divisions in our plant. The change has been quite remarkable." – Terri Mayes
For HMA's technology function, developing relationships makes their projects much more effective and valuable. Since advancing a BRM capability, HMA has seen a tremendous increase in overall business partner experience all while their ability to satisfy business needs increased and throughput doubled. Mayes shared how their demonstrated value led to technology being perceived more positively by their partners with a willingness to collaborate strategically.
"A strong BRM capability is not developed with a single person or role," Mayes stated with conviction. "Relationship management is everyone's responsibility. It has to be more than just a role. It has to be a discipline and a capability infused in how we do business."
Want to learn more about how Business Relationship Management as a role, capability, and philosophy can help increase your organization's success? Explore our Organization Memberships and Individual Memberships to see which path suits your needs best! 
Leave a Reply
You must be logged in to post a comment.