Experience NOLA at BRMConnect 2019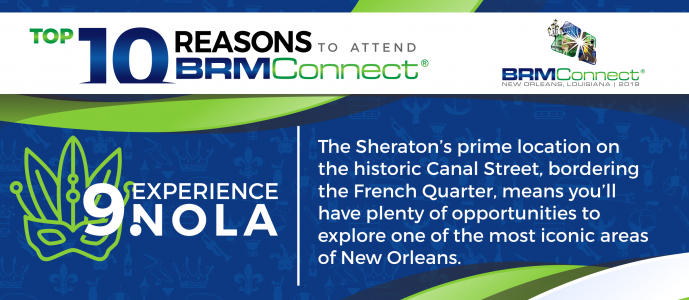 The best thing about traveling, for business or for pleasure, is having the ability to experience local culture. Cuisine, arts, parks, music, nightlife. Luckily, New Orleans has it all! Take advantage of your time in the Big Easy before, during, and after BRMConnect 2019!
Eat your Heart Out!
New Orleans is a mecca for delicious and unique food. From vegetarian-friendly red beans and rice, to a stuffed Po' Boy, the Big Easy is home to delicious cuisine that will cater to the palette of any hungry BRM!
Beignets
One cannot visit New Orleans without trying their signature fried fritters of yeasted dough. Introduced by French immigrants, these tasty treats are best enjoyed fresh, dusted with powdered sugar, and a nice cup of coffee.
Did you know? Because New Orleans sits below sea level, these pastries have the perfect amount of rise that creates a quality unmatched anywhere else in the world!
Po' Boy
Po' Boys were invented in 1929 to feed the streetcar workers who went on strike. Served on crusty French bread, these decadent sandwiches are commonly filled with roast beef or fried seafood and filled with whatever toppings you desire!
Gumbo
Gumbo is a Creole classic dish that has the perfect combination of spices, okra, chicken, seafood, and rice. It's a truly delicious stew made best in the Big Easy!
If you'd like to further explore the plethora of food options and where to get them, start here!
Visit the French Quarter
The French Quarter is the heart of New Orleans culture, famous for its high-energy, music, architecture, unique restaurants, famous jazz clubs, and the finest art galleries offered by the Big Easy. After a day at BRMConnect, explore the streets of the French Quarter to get the best taste of New Orleans nightlife.
Enjoy a Historic Jazz Club
Jazz, the world-famous musical genre, was born and raised in the very city of BRMConnect 2019. New Orleans was a melting pot of culture, musicians, skills, and emotions that came together to create what we call jazz. Home of jazz legends like Louis Armstrong and Harry Connick Jr., the jazz scene in New Orleans is truly the best in the world.
Regardless of how much you enjoy music, attending a NOLA jazz club is a MUST for anyone visiting the city. Amaze your new BRM friends by researching the best jazz clubs and taking them out for a night to remember!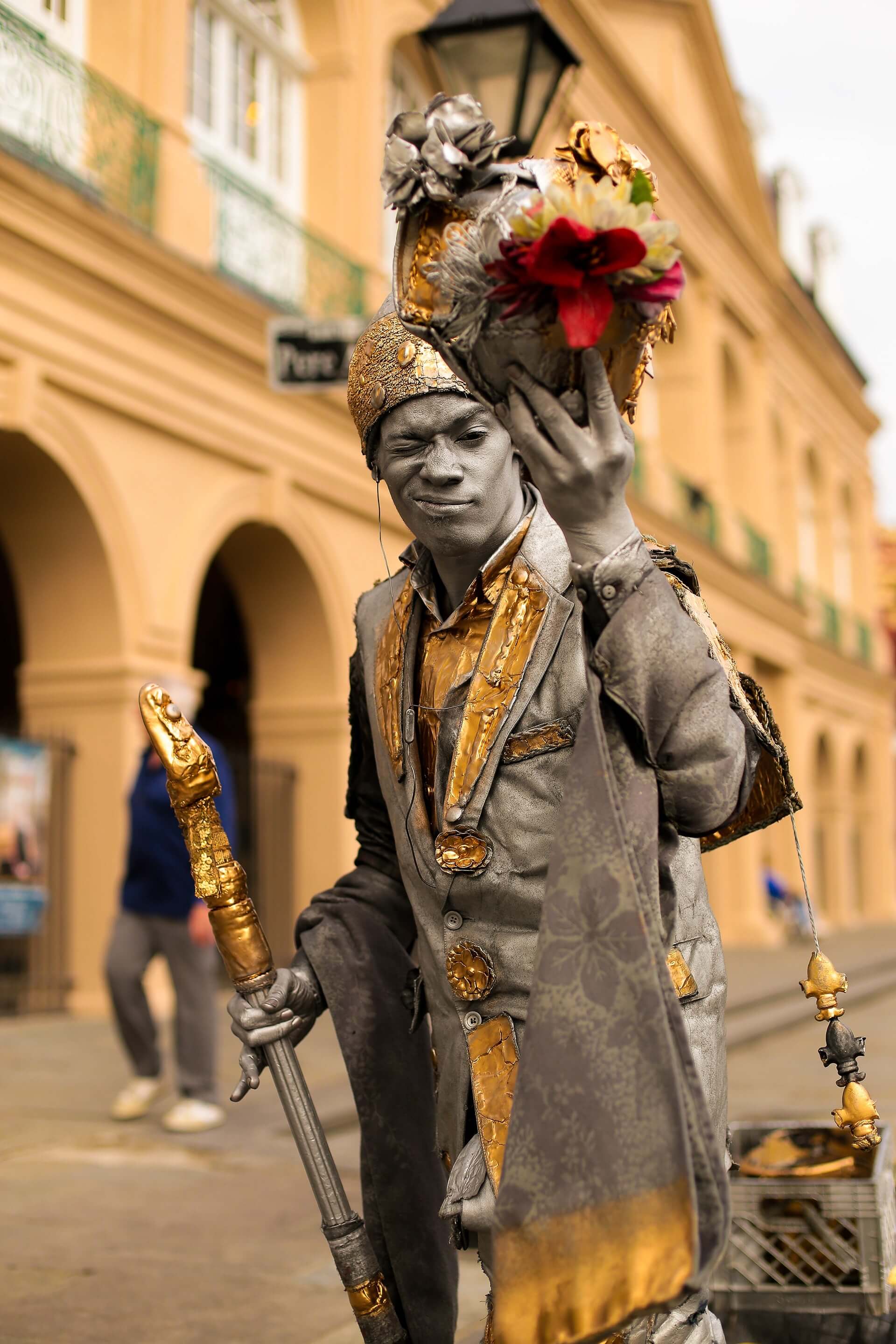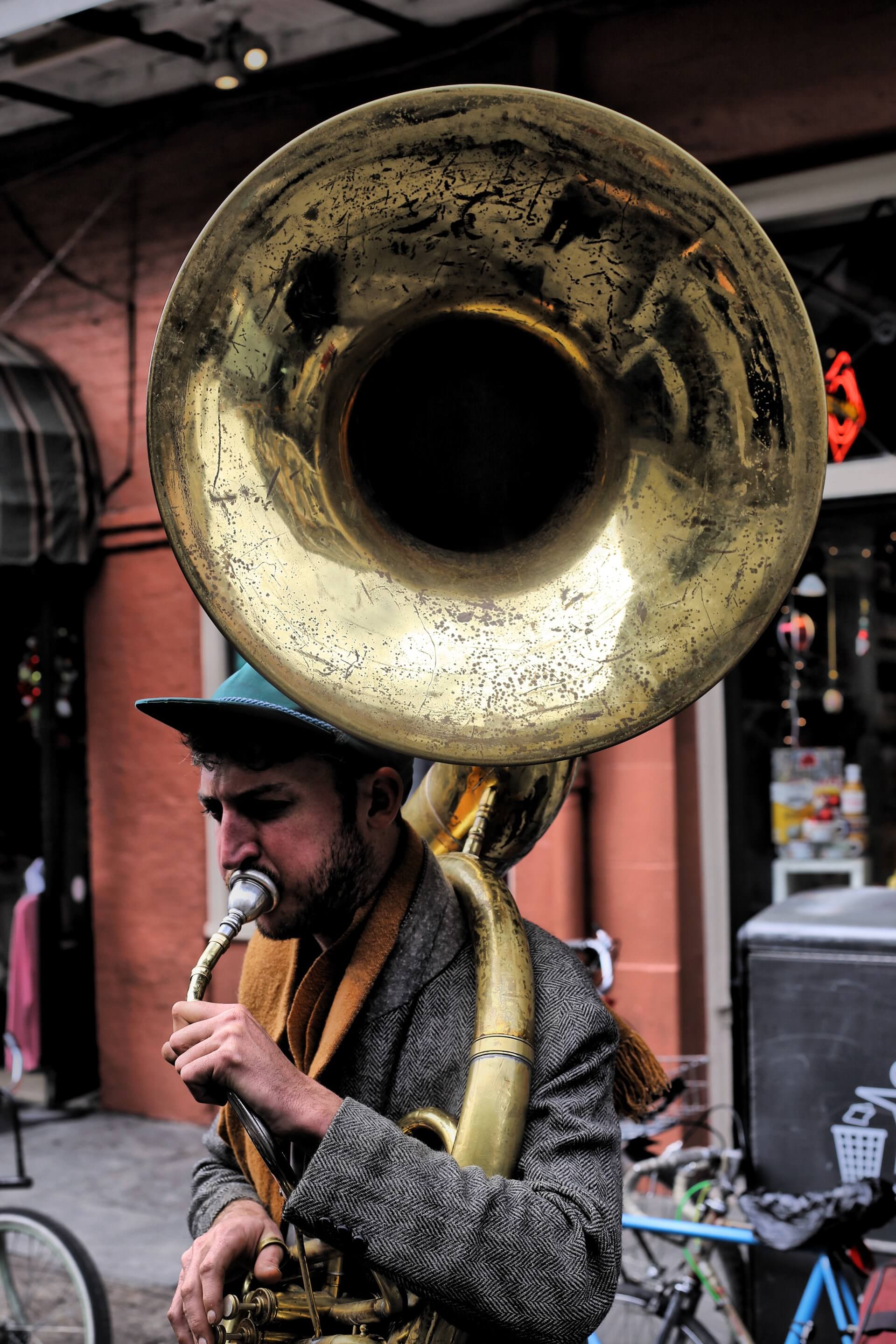 If you come early to BRMConnect or stay after the conference, here's a few things you can do to take advantage of the endless possibilities offered by New Orleans.
Historic Plantation Tour
While America's history is dark with the prevalence of slavery, it's important to learn about the truths we didn't learn in school. For a more somber, yet important educational experience, go on a plantation tour.
Visit the Whitney Plantation, the first slavery museum in America, sharing the history from firsthand accounts of those who lived through it.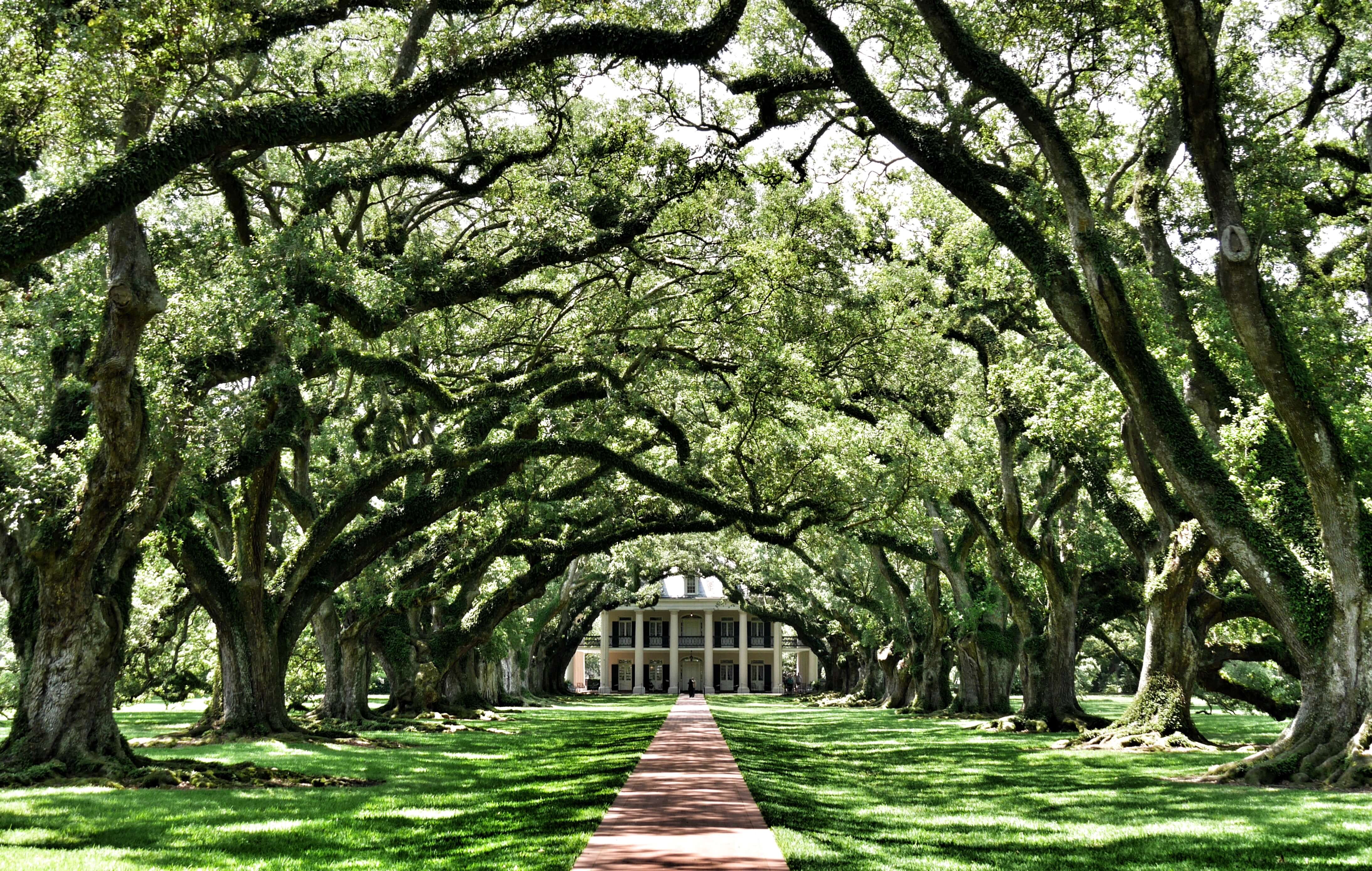 Visit City Park
This iconic park is full of people relaxing in nature, spending time with loved ones, and eating beignets at the famous Café Du Monde! The unique Spanish Moss trees give the air a mystic quality that echoes the history and culture found only in New Orleans.
Research for Yourself!
New Orleans has so much to offer in way of history, art, culture, and cuisine. A few days wouldn't do it justice. Check out the city of New Orleans website to create your own personalized itinerary!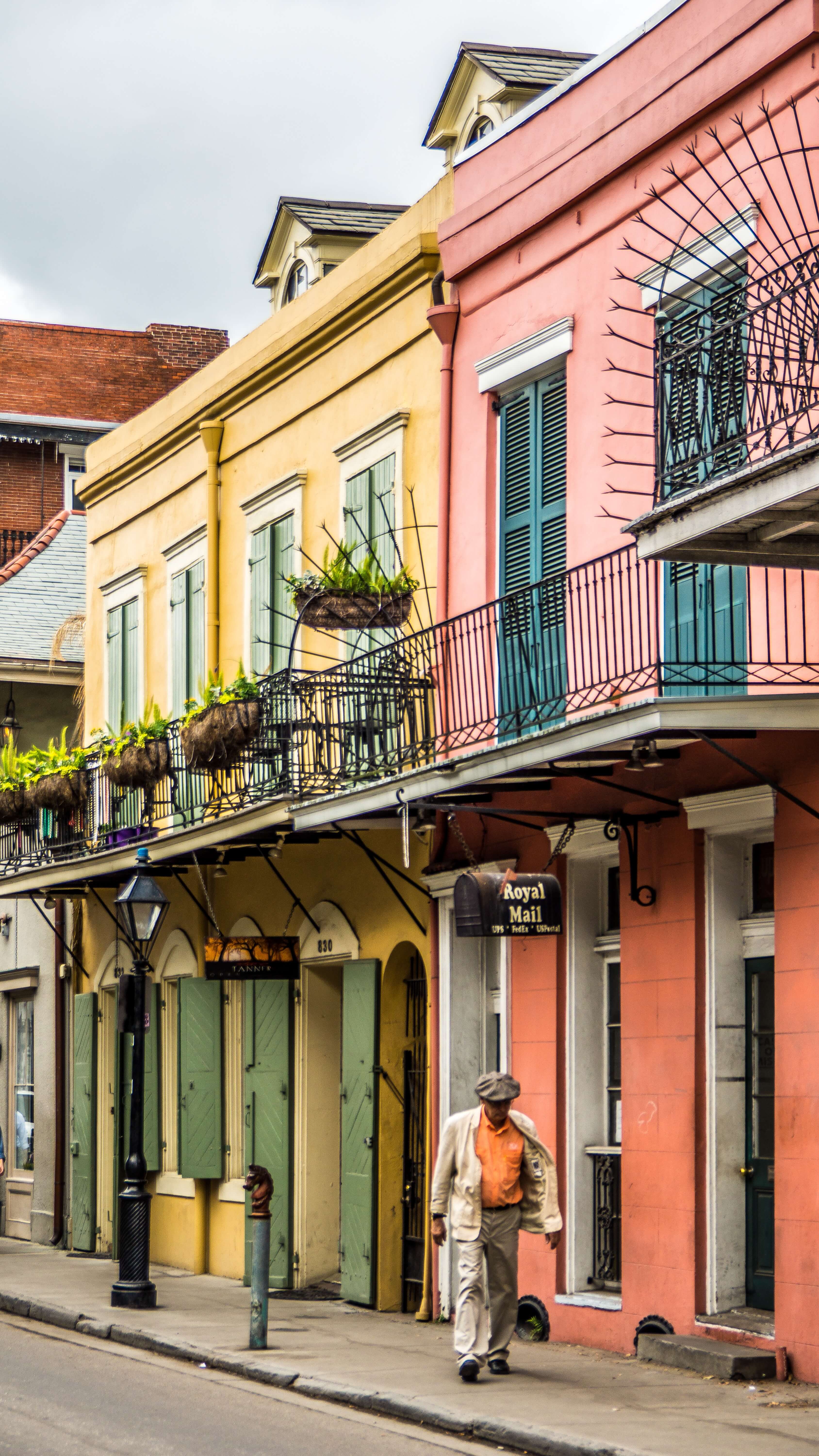 New Orleans is a truly magical city, unlike any other in the world, which is exactly why we selected it as the home of BRMConnect 2019. You will have unforgettable experiences at this one-of-a-kind conference while making more memories exploring the city itself!
After the conference ends, take advantage of New Orleans has to offer while furthering your BRM education. Register for these additional knowledge offerings, but act fast, registration ends September 30th!

BUNDLE THESE KNOWLEDGE OFFERINGS WITH YOUR BRMCONNECT CONFERENCE PACKAGE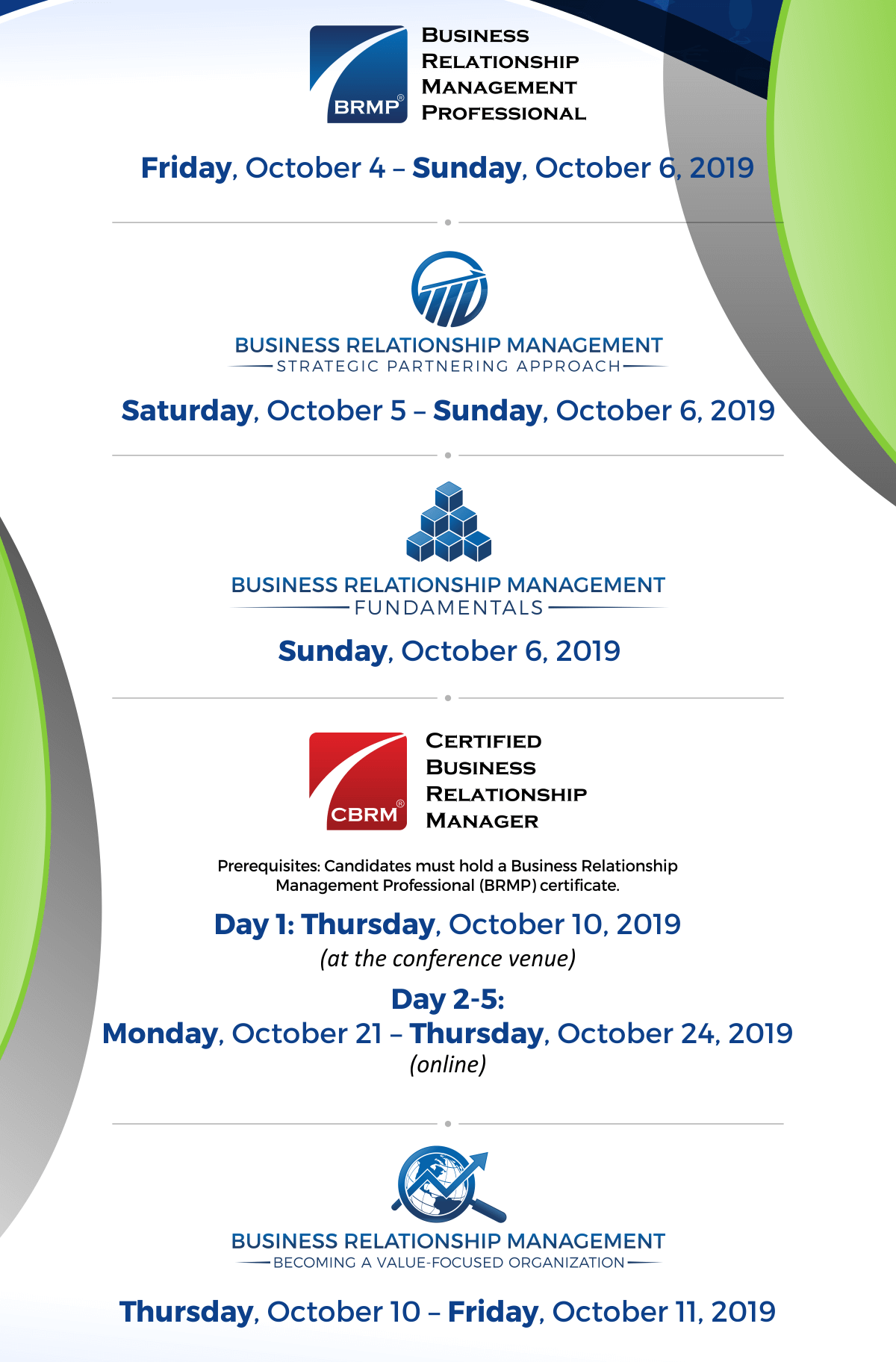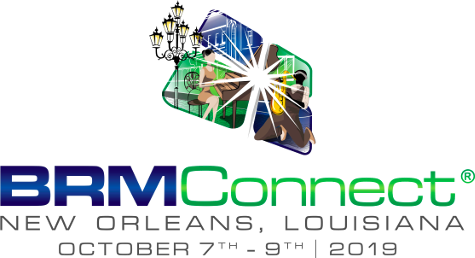 Leave a Reply
You must be logged in to post a comment.