Do You Speak CxO?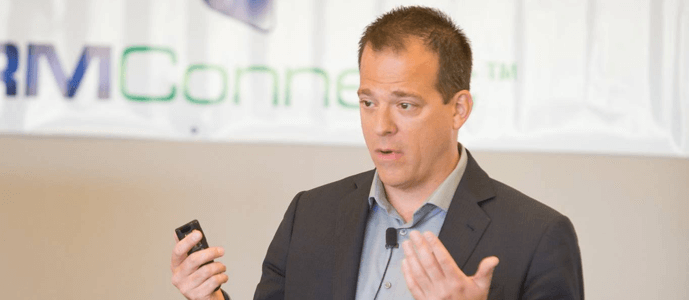 Imagine this….
You're meeting with your organization's leadership to share a new initiative you feel strongly about pursuing.
You've prepared a polished presentation that highlights the value in this effort and the timeline for return-on-investment.
Once you've finished, you feel it went really well! But… The c-suite doesn't go for it.
What's more frustrating is you don't even know exactly why your initiative was turned down.
You're not alone. Many BRMs have found themselves in this situation, including BRMConnect Virtual Storyteller, Darrel Popowich. 
It's Day Two of BRMConnect Virtual 2020!
Earlier today as part of the Americas program, Darrel's session titled 'Do You Speak CxO?' was released to a global audience through the BRMConnect Virtual Platform.
Darrel asks attendees the following questions:
Do you instantly connect with your CIO?
In those rare opportunities when you are presenting to your senior leadership, do you see them sit up and take notice?
Does your work make it to the leadership audience you want?
If you answered "no" to any of these questions, Darrel explains you are likely not speaking in terms your senior leadership are listening for – in those few moments they are listening.
"What good is an idea if it remains and idea? Try. Experiment. Iterate. Fail. Try again. Change the world." – Simon Sinek
At BRMConnect Virtual, BRMs discover how to communicate more effectively with C-suite executives by understanding the difference between talking to a CxO and speaking the language of a CxO.
With BRMConnect Virtual On-Demand you'll gain access to this storyteller session and 40+ others!
All sessions are available on demand through September 30th, 2020.
About the Storyteller
 Darrel Popowich is an Information   Technology Executive, with over 7 years at   the executive table with H&R Block Canada,   who consistently drives value through IT   delivery. Successful at finding innovative   ways to digitally transform business   processes that delight customers, increase   employee satisfaction, and substantially   improve business operations. A strong believer in creating a corporate culture and environment that ensures people love to come to work and drive hard to achieve boastful results. As a recognized thought leader with numerous public speaking engagements in CIO circles, he challenges the way you think and disrupts your norms.
Leave a Reply
You must be logged in to post a comment.