BRMConnect Will Be Livestreaming!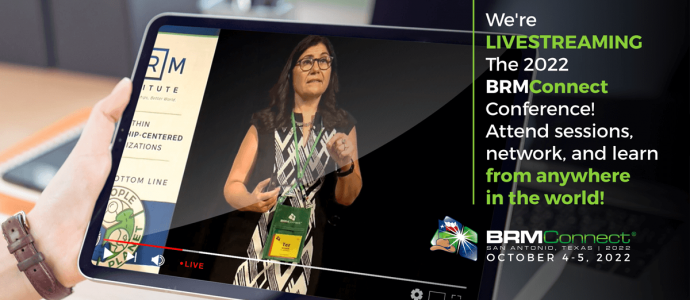 Did you know that BRMConnect is the largest
BRM Conference in the world?
We invite you to join this high-energy annual conference to experience the best learning and networking event in the industry!
This fun networking and learning event will help professionals take their BRM capability and role to the next level. BRMConnect 2022 will be available in-person in San Antonio, Texas, and virtually from the comfort of your home. Wherever you are around the world, you'll come away from this experience with resources you can apply to your profession immediately!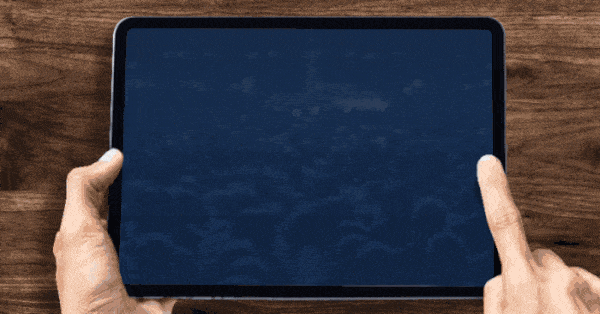 Knowledge, Networking, and Fun—Right at Your Fingertips!
To guarantee all attendees have an incredible learning experience, both in-person and virtual attendees will have access to storyteller presentations (live and on-demand), complimentary coaching, and networking programs made available through live streaming via our interactive BRMConnect platform! Access to on-demand sessions will also be available to provide the ultimate accessibility to all participants without losing the ability to engage with peers and leaders during the event.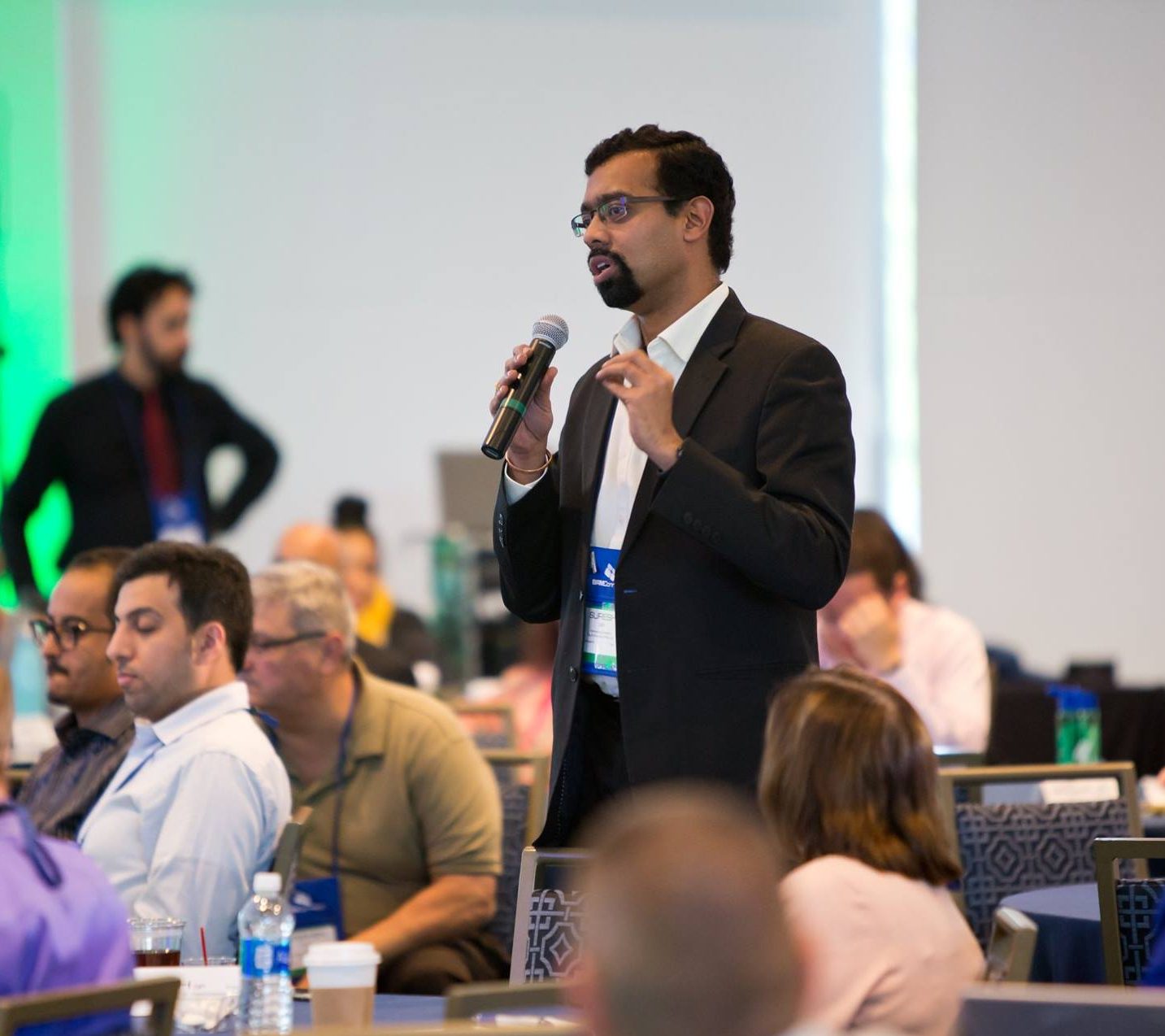 Passionate and experienced industry professionals
from a variety of BRM journeys will gather
to share their stories with you.
Immerse yourself in the collective knowledge of thought leaders from around the world, and learn from other BRM professionals who have blazed a trail before you or who may be walking right alongside you! BRM coaches and storytellers will tell you not only the what and the why behind their strategies, but the how. This means you'll gain the practical knowledge that you need most in order to advance your own role. 
With so many powerful sessions, pre-conference knowledge offerings (including a brand-new course to be announced soon!), complimentary coaching, and networking, BRMConnect attendees will kick their learning and fun levels into high gear! Imagine having the same great BRMConnect Conference experience as those who attend in person—but right from the comfort of your own home or office!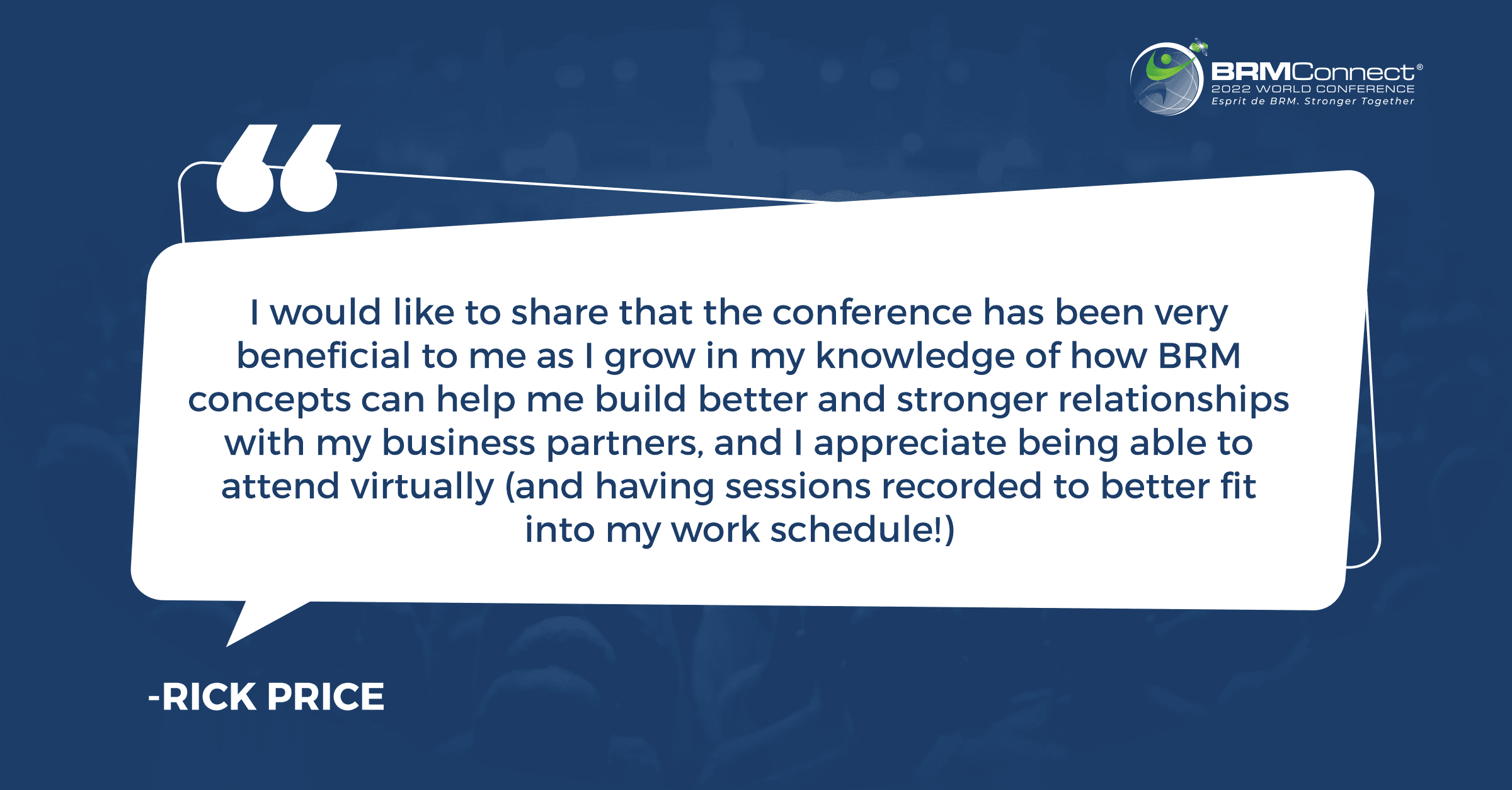 Share the learning with your team and save!
Groups of 5 or more enjoy a discount!
No matter how you choose to attend, BRMConnect is the "can't miss" learning event of the year!
Advance your skills and come away inspired and ready to make an impact on your organization.
Leave a Reply
You must be logged in to post a comment.