BRMConnect 2020 Pre-Early Bird Discount Ends Soon!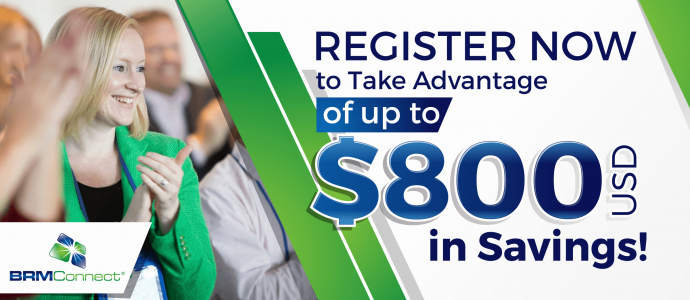 2020 World BRMConnect Conferences
August 24-26, 2020
InterContinental® Boston | 510 Atlantic Avenue Boston, Massachusetts 02210
September 28-30, 2020
Amsterdam Marriott | Stadhouderskade 12, Amsterdam 1054 ES Netherlands
You don't have a lot of time to take advantage of the BRMConnect pre-early bird pricing.
Pre-Early bird discount of $300 off standard registration rates ends on December 31, 2019!
Save an additional $500 by being a BRM Institute Professional Member for 5+ years, for a total of $800 in savings!
The end of the year is quickly approaching, be sure to spend what remains of your professional development budget before it's too late.
Unspent budget money is commonly lost or overlooked toward the end of every year and can end up as the perfect candidate for next year's cuts. Don't allow your budget to disappear!
BRMConnect is a fun, three-day world networking and knowledge sharing event designed to take your BRM capability and role to the next level! With specific tracks designed for your personal and team development will aid you in achieving organizational success. Open your mind even further to the power of BRM to influence all areas at all levels and evolve your organization.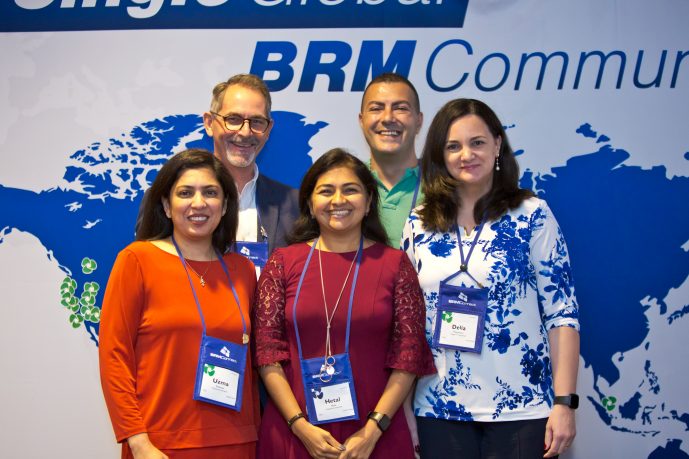 I have met professionals from around the world who share my passion for the role and who share common challenges in their organizations.
I value the amazing people I have met through the Institute, who are more than willing to share their wealth of knowledge and experience and in turn appreciate any insight I may have. It is a very collaborative and engaging community.
In terms of learning experiences, this has been one of the best conferences I have ever been to.
Leave a Reply
You must be logged in to post a comment.