BRM Institute Announces New Board of Directors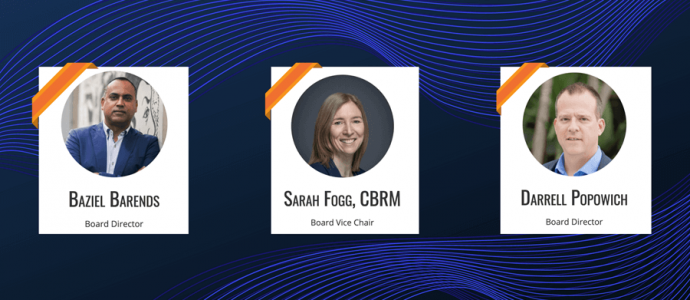 Business Relationship Management Institute is pleased to announce the appointment of new and continued members to the Board of Directors.
Please welcome the newest members to the board:
 Sarah Fogg, Board Vice Chair
Baziel Barrends, Board Director
Darrel Popowich, Board Director
 The appointment of these global leaders reinforces the Institute's mission to inspire, promote, and develop excellence in BRM across the globe to enable outstanding organizational value and professional fulfillment of every individual member of the BRM community. Together they will drive the global awareness and adoption of BRM as a capability, discipline, and role across function and industry.
Introducing the BRM Institute Board of Directors
Sarah Fogg, Board Vice Chair, has worked for Mars for 12 years in the early part of her career, moving around different roles in IT. Her favourite roles were those which were business facing, e.g. Global Systems Manager. After taking a generous redundancy package (which financed a "gap year" of skiing and traveling amongst other things) she looked for business / IT roles and became Business Process & Technology Manager at SC Johnson. She then received a huge professional opportunity to set up a BRM function at a small company called Urenco. Her most recent position was Head of IT Engagement at Telefonica UK.
"As the Board Vice Chair, I'm proud to be able to represent United Kingdom and European voices and bring those perspectives to the forefront. I've been involved with BRM Institute since 2013 as a founding member. Now, it's time to give something back to what has fed my journey so powerfully with a drive to make a difference. I've truly benefited so much from this partnership, because discovering and learning about BRM as a role and capability – it was like coming home for me."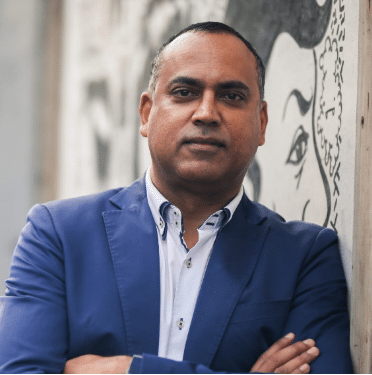 Baziel Barends, Board Director, has over twenty years' experience in digital transformation with executive roles including leadership of business relationship management, supply chain systems, and service management functions in a multinational retailer. He has a Bachelor's degree in Computer Science and Accounting and has completed an Executive MBA (EMBA) with distinction at the University of Cape Town. His EMBA research focused on Leadership-as-Practice, intrinsic motivation, power, and shared ownership and was featured at BRMConnect 2020 The Risky Business of Distributed Power. 
He has coached executives as part of the EMBA program in the modules of systemic leadership and organizational viability and he believes that Business Relationship Management and Relationshipism are powerful enablers in these areas. This has driven him to volunteer in various roles with the institute, including leadership of the Relationshipism team. As a South African, he wants to help drive the story that South Africans and Africans can overcome the significant hurdles that they currently face.
"I'm an enabler for solving big world problems and am passionate about sustainable leadership. This is one of the reasons the triple bottom line resonates with me because of the value and longevity it brings to organizations. Additionally, I believe educating people about BRM is a critical step to equip people to solve real-world issues. As a Board Director of BRM Institute, I aim to be a vocal advocate for purpose-driven and relationship-centered organizations on a global scale."
Darrel Popowich, Board Director, primarily focuses on improving IT's capability to explicitly connect IT to business objectives that dramatically increase value delivery for an organization. With experience in developing and implementing IT solutions, leading and shaping high-performance teams, managing projects and programs, and implementing cross-departmental process improvements, Darrel has the hands-on experience necessary to make strategic direction an actual outcome.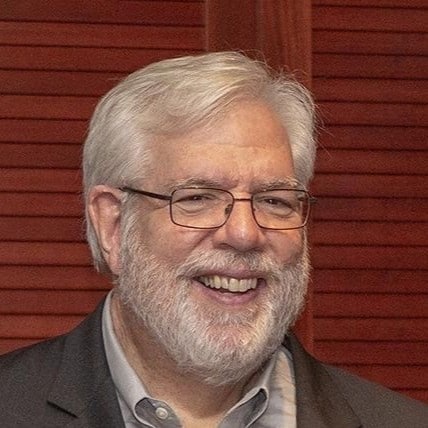 Joe Topinka, Board Chair, is a pioneer in the BRM field and is the author of IT Business Partnership: A Field Guide, one of the first pragmatic guides about the BRM role. Joe is a career CIO and founder of CIO Mentor, LLC. Joe brings his passion, energy, and commitment to ensuring that adoption of the BRM role continues across industries and around the globe. Joe is a frequent blogger and public speaker on the subject of BRMs.
"As the Board Chair, I'm proud to be able to represent United Kingdom and European voices and perspectives to the forefront. I've been involved with BRM Institute since 2013 as a founding member. Now, it's time to give something back to what has fed my journey so powerfully with a drive to make a difference. I've truly benefited so much from this partnership, because discovering and learning about BRM as a role and capability – it was like coming home for me."
Ibrahim Jackson, Treasurer,  has 20+ years of experience in the field of Information Technology. He is head of North America for the executive research and advisory services firm Leading Edge Forum (LEF), and he has a background in Business Relationship Management as a practitioner, leader, and trainer. He works with large-scale enterprises to develop BRM teams, capabilities, and best practices based on primary research. 
In 2013, Ibrahim became a founding member of Business Relationship Management Institute.  
He serves on the BRM Institute Executive Council and has been a frequent presenter at BRMConnect conferences, as well as a contributor of articles, blogs, videos, and podcasts for BRM Institute.
"BRM Institute is servant leadership at its best! The Institute's mission to strengthen BRM practices and produce high-value results makes for an exciting time to take on the role of treasurer. I'm looking forward to working with the board and broader BRM community to achieve greater success."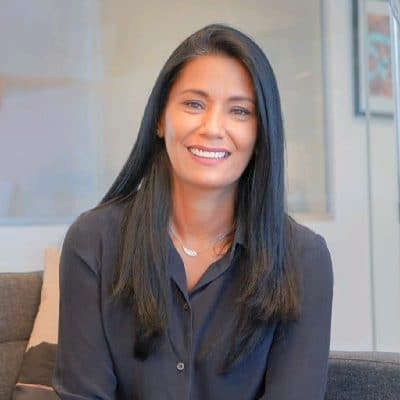 Dilchad Dharsey, Board Director, has collaborated on the BRM role transformation within two organizations, one in South Africa and one in the United Arab Emirates (UAE). Additionally, Dilchad mentors aspiring BRMs, one of whom is currently relocating to Brazil and is confident a footprint of the BRM discipline will be established in South America. Her aspirations are to focus on imprinting BRM capabilities throughout the UAE with the support and guidance of BRM Institute. Dilchad believes in family first and is inspired by her children to be part of a global transformation though kindness and authenticity.
"I dream of expanding the footprint of BRM in the Middle East with my position on the Board for BRM Institute. Many organizations in the Middle East, and parts of its culture, lack BRM values. Importantly, the BRM capability adds a vital ingredient to tomorrow's connected, loving world, which I readily share with everyone. I'm very practical, so I tend to look at things in the moment but also in the long-term view. I'm also a very strategic thinker. These BRM-like traits help me view problems in a positive light and to approach them, not as something to overcome, but rather as something to love, nurture, understand, and evolve into a beautiful solution."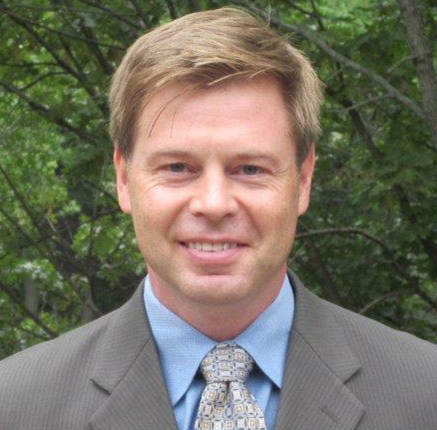 Jim Brusnahan, Board Director, is an enterprise leader within the Business Relationship Management (BRM) team for Johnson Controls, Inc. He is a published writer, awarded speaker, and BRM Institute Executive Council member. He is currently focused on leading a Manufacturing 4.0 global transformation for the Johnson Controls Manufacturing System. His background includes polymer engineering and engineering management, program management, manufacturing operations management, general management, and strategic enterprise initiatives leadership.  Jim has a degree in Materials Engineering and was a 101st Airborne Infantryman in the U.S. Army. He also ensures that he has time to enjoy his wife and four daughters, mentoring, trail running, cooking, reading, and writing.
"I am proud to be a BRM and am equipped with the confidence in my ability to influence and produce value through the BRM capability."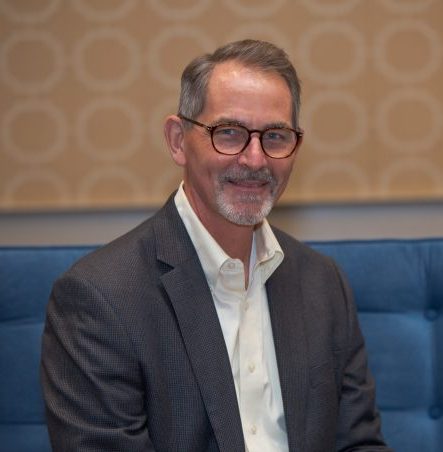 Arnie Wetherill, Board Director, has had a distinguished career in relationship management, spanning over 30 years in sales, systems integration, service delivery, and consulting. Most recently, he was responsible for establishing a successful Business Relationship Management practice at a Fortune 500 Casualty Insurance firm in northeastern Ohio, where he continues to mature and expand his BRM practice.
In 2013, Arnie became a founding member of Business Relationship Management Institute and has been an active member of the BRM Council Leadership Team since 2014. He has served as the BRM Council chair since 2016.
"I am honored to be accepted into the BRM Institute Board of Directors. In my role as a board member, I plan to leverage my experience as a BRM practitioner, manager of a successful BRM practice, and active member of BRM Institute to maintain a focus on the emerging needs of the international BRM community, with the goal of keeping the Institute relevant and expanding its value delivery to all members."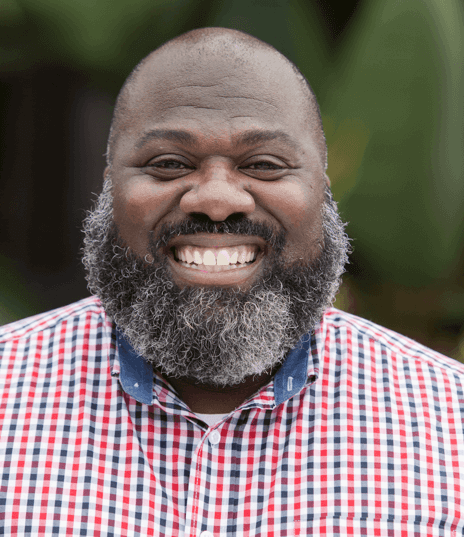 Tampa/St. Petersburg, U.S.A.
Aaron Monroe, Board Director, is a vice president in the Enterprise Lean Agile group at T. Rowe Price. He leads the Lean Agile Transformation efforts for the Investments and Retirement Planning Services divisions and is also responsible for development of the enterprise-wide Lean Agile methodology. Aaron is a subject matter expert in Lean, Agile, Organizational Agility, Methodology Development, Project Management, and Business Relationship Management.
Aaron holds B.A. and M.A. degrees in English, an M.S. degree in Project Management, and an MBA in Entrepreneurship and Innovation.
He also holds Project Management Professional (PMP), Certified Scrum Master (CSM), and SAFe Program Consultant (SPC) certifications.
"I am honored to be selected as a member of the BRM Institute Board of Directors. I am committed to being an active advocate for our members and the BRM community as a whole. In this role, I hope to expand and deepen the strategic role BRMs play in the delivery of business value, and I also look forward to interacting with members to hear their interests and ideas for BRM Institute."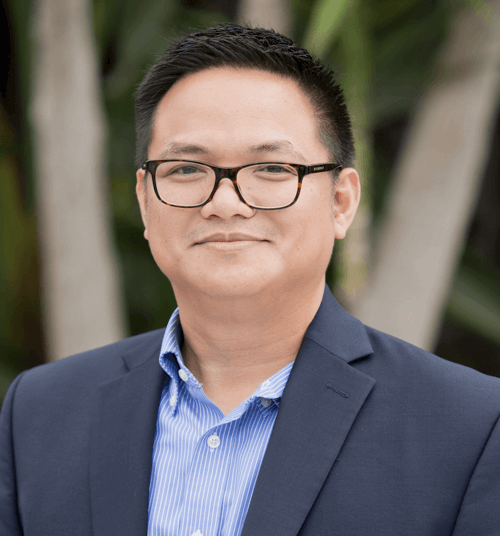 Glenn Remoreras, Board Director,  has 20+ years of IT leadership roles at industry leaders Constellation Brands and CEMEX Inc with rotations in key aspects of Technology program delivery, IT leadership and strategy. Experienced in leading teams globally – with international and hands-on management in Asia, Europe and Mexico, and North America. Today, he leads the Information Technology organization of Constellation Brands' Beer Division as Vice President of IT. At CEMEX Inc, Glenn held several technology leadership positions. 
He also participated in post-merger integration projects in the Asia Pacific, Europe, Mexico, and the United States. In those projects, he directed major enterprise-wide projects that included global process standardization and enterprise solution implementation using SAP. He published articles on major publications and presented in conferences on topics ranging from IT, Shared Services, Digital Transformation, and Business Relationship Management.
"I began volunteering in 2013, the year BRM Institute was established. It was my way of giving back and supporting the single, global BRM community. Little did I know, this experience would transform me as a technology professional, as an individual and as a leader. Through BRM, I found my purpose and built lasting relationships. BRM changed my mindset which strengthened my leadership capacity."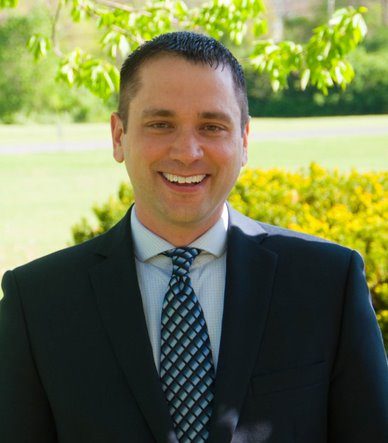 Chris Lucas, Board Director,  serves as a director in Penn State IT at The Pennsylvania State University where he leads a Business Relationship Management group, a Change Management team, and the University's central IT professional development group. In this role he oversees the design, development, and implementation of large-scale strategic initiatives, which support the research, teaching, and business goals of the University. These initiatives are designed to support Penn State's 96,000 students and 17,000 faculty and staff at 24 campus locations.
Committed to the overall development and growth of IT at Penn State, Lucas has served on several University-wide committees that have focused on Penn State's teaching and learning with technology strategies, IT strategic planning, Service Management, IT Effectiveness, talent management, and performance management.
Lucas has spoken at several conferences including the EDUCAUSE Face-to-Face meeting, the EDUCAUSE Mid-Atlantic Regional Conference, the The New Media Consortium (NMC) Summer Conference, the Special Interest Group on University and College Computing Services (SIGUCCS) annual conference, and the Lynda.com Learning Summit by LinkedIn.
He is a graduate of the EDUCAUSE Institute Learning Technology Leadership Program and has completed the IT Leadership Program (ITLP) by MOR Associates. Lucas holds the Business Relationship Management Professional (BRMP) certification and is a Certified Business Relationship Manager (CBRM). He also holds certifications in ITIL Foundations, ITIL Strategy and Prosci's Change Management Methodology. Lucas earned a Master of Education in Instructional Systems from The Pennsylvania State University and a Bachelor of Science from Indiana University of Pennsylvania in Communications Media.
Ronn Faigen, Board Director, is the General Manager for APMG US, part of APMG International, a global accreditation and qualifications organization. In this capacity, Ronn is responsible for increasing the awareness and adoption of internationally recognized best practices through his work with training companies to offer professional certification programs.
Prior to joining APMG-US, Ronn held a number of executive management positions in technology companies involved in digital imaging, educational software, and high availability clustered computing. Ronn began his career with IBM, where he spent 14 years in a variety of customer-facing roles.
"I am delighted to be voted in for another term on the BRM Institute Board of Directors. I come to this role from my position in APMG, the organization that accredits the BRMP® and CBRM® training companies. As a board member, my focus is on the quality of business relationship management training."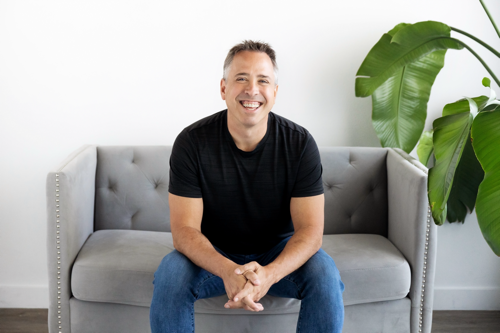 Aaron Barnes, Board Director and CEO of BRM Institute, is an expert BRM leader and practitioner with first-hand experience in successfully performing as a strategic business partner, leading BRM teams, and instilling BRM leading practices in organizations. Aaron's passion for business partnering come from his years of consulting service in the U.S and Europe, leading converged business teams, designing strategy, and implementing business systems with a constant focus on delivering business value results.
Aaron is the co-founder and CEO of Business Relationship Management Institute and has spent countless hours demonstrating the value of Business Relationship Management to practitioners and organizations to advance the BRM profession around the globe.
"In organizations around the globe, I have seen firsthand how the BRM capability gives life to business and people so that they may flourish like never before. The BRM capability moves organizations away from the service provider mentality to converged strategic partnership with shared ownership of both business strategy and business results, all leading to great impact for organizations, the people in those organizations, and the entire community around them. In my role as board director and CEO, I look forward to furthering efforts to enable your success with a BRM discipline, the global adoption of a BRM capability, and the continued growth of BRM Institute."
Leave a Reply
You must be logged in to post a comment.