How One BRM Team Works to Converge Agriculture, Higher Education and Technology.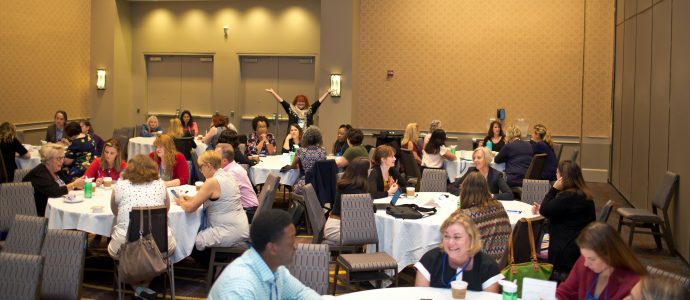 In efforts to move the world forward, the Purdue University BRM Team implements BRM Philosophy to drive impactful value. During her breakout session at BRMConnect 2019, Leanne McGiveron explained how her team is creating Higher Education – Agriculture – Information Technology convergence.
If you missed Leanne's impactful presentation, please join us live for "The Journey to BRMConnect" Webinar Series | 2019 Conference Rewind: "Moving the World Forward" presented by Leanne McGiveron.
Register now for the live webinar on Wednesday, April 22nd, 2020 at 12:00 PM – 1:00 PM EST.
Keep reading for a brief summary on the topics presented live at BRMConnect 2019.
The Purdue University College of Agriculture aspires to be higher education's leading example of university-wide convergence. They are off to a tremendous start.
The College of Agriculture BRM team focuses upon long-term, large-scale convergence in Digital Ag and Ag Technology, as well as Higher Education, across a variety of strategic initiatives that will impact not only locally, but also on a global scale. Thus, their work converges emerging technology with the College of Agriculture faculty.
This will serve as a leading example for decades to come.
Lead intentional conversations.
Truly evolutionary change starts at the individual level. The Purdue AgIT BRM team exemplifies how intentional conversations cultivate relationships. If you want to drive change, get to know the problems and ambitions of those around you through intentional conversations. Consequently, generate solutions from there.
Individual purpose drives value.
When individuals have purpose, they bring life, unity, and shared purpose to their teams. This purpose empowers every team across an organization or university, united in their shared goals. This is how to drive authentic organizational value.
Life-long education is key.
As a BRM, you have the power to recognize trends and educate yourself to drive innovation. Specifically, the agricultural industry faces evolutionary disruption by way of Big Data, emerging technology, and Artificial Intelligence. Fortunately, through attending regular classes in machine learning and AI, the Purdue faculty empowered themselves to develop innovative, future-friendly solutions.
In the interest of continuing education, assess your BRM capability with the BRM Benchmark! This free survey is quick, educational, and personally relevant to all who take it.
Leave a Reply
You must be logged in to post a comment.