Are You Living on Purpose?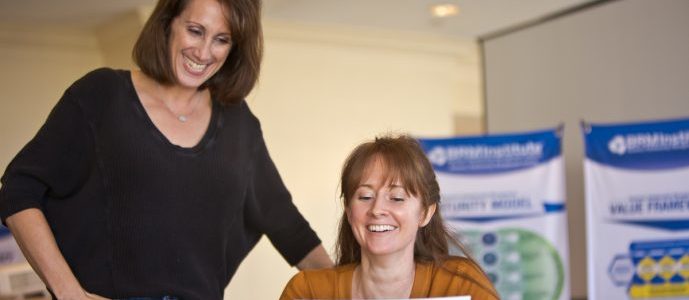 Another BRMConnect comes to a close and what a close!
Wrapping up three days of amazing connections, once-in-a-lifetime experiences and interactive learning, Liz Schellenger, leader of the BRM Institute Executive council gave a moving presentation on the importance of finding and living your purpose.
"Would you rather be remembered for your eulogy… or your resume?"
Liz posed this thought-provoking question to a global audience made possible through livestreaming. If you missed it, watch the replay below:
What Makes You get out of Bed in the Morning?
In her presentation, Liz reminded us that the journey to purpose is often varied, trying and looks different for everyone. And that's okay! To aid conference attendees, Liz prepared an insightful exercise to dig deeper into what actually makes each of us get out of bed in the morning.
Continuing the trend of hands-on learning that set this conference apart, Liz passed out "purpose shields" to give attendees a literal picture to look at!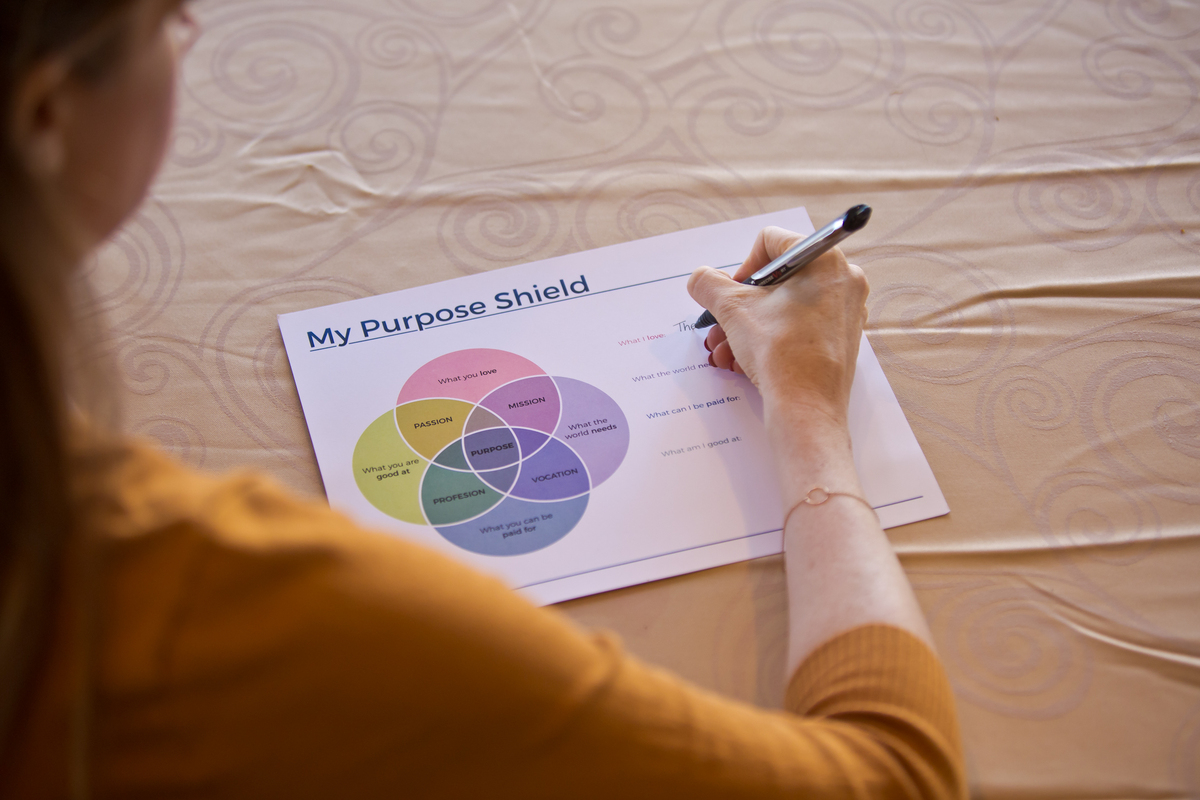 "We exist to benefit others. And only YOU can bring what you have into the world," Liz declared.
We challenge you, as Liz challenged those able to attend BRMConnect in person, to discover your true purpose by downloading your Purpose Shield Worksheet and a Blank Purpose Shield, which allows you more space to write your thoughts!
To further illustrate how to utilize your Purpose Shield, Liz shared this analogy,
"Purpose is like the picture on the top of a puzzle box. As you move through the puzzle of life, your purpose (the picture on the box) is there for you to reference when you're feeling a little lost. If you ever lose your way, purpose is what you can go back to."
From moving personal stories to tactical advice for advancing Business Capability, Liz's presentation demonstrated exactly the awesome power, empathy and creativity of a BRM.
As we learned from Liz's closing BRMConnect 2019 keynote, discovering our purpose is an evolutionary process. If you missed this year's annual gathering of our single global BRM community, check out what we have planned for BRMConnect 2020!
"Always remember to fall asleep with a dream and wake up with a purpose. Because that is what leads you to live on purpose."
Leave a Reply
You must be logged in to post a comment.